News
Greyhound Racing Petition Hits 10,000 Signatures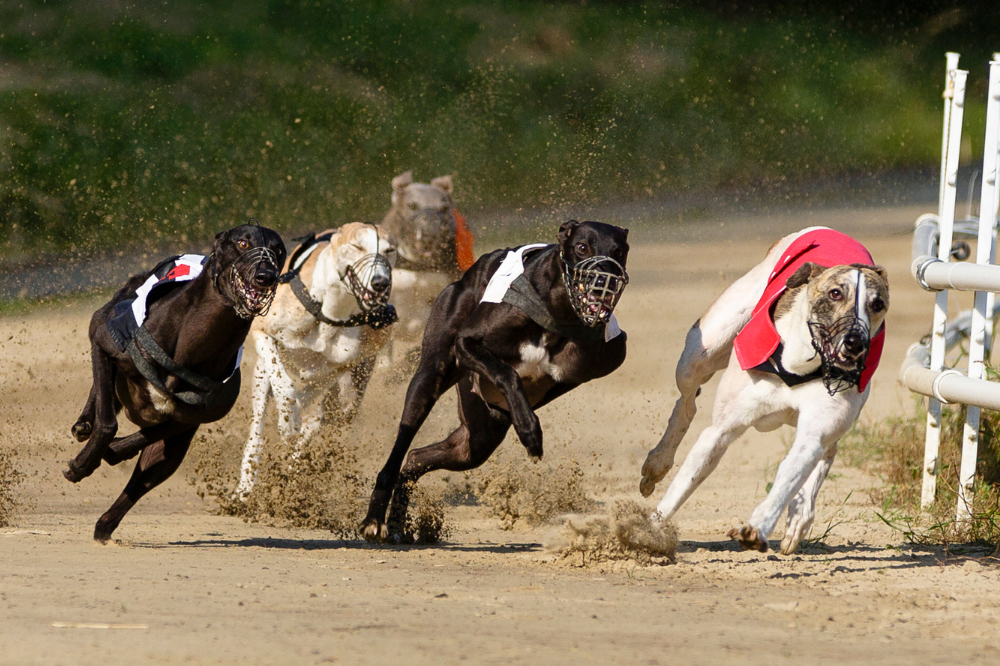 A petition in support of greyhound racing in Wales has reached its target of 10,000 signatures in just six weeks.
The petition, which was launched by Valley Greyhound Stadium in Ystrad Mynach, will now be considered for a debate in the Senedd.
Valley Greyhound Stadium launched the petition to counter opposition to greyhound racing and demonstrate the strength of support for the sport.
Calls to end greyhound racing received cross-party support at the Senedd in March as the Welsh Government committed to consult on a possible ban.
The Hope Rescue charity first presented a petition of 35,101 signatures to the Senedd in December as part of a growing movement calling for a UK-wide ban of the sport.
The campaign won the backing of Members of the Senedd and support has since grown for Wales to take the lead over introducing a ban.

Popularity
Malcom Tams, of Valley Greyhound Stadium, said: "Our campaign to raise 10,000 signatures to be considered for a 'support greyhound racing' debate in the Senedd has got off to the best possible start. We are pleased to see such a swift response from people to sign the petition and we thank them for supporting us to reach our target.
"This is the springboard we needed to put the argument in favour of racing firmly forward and challenge the rhetoric that we have heard. We ask that we are afforded fair and equal recognition for our campaign and for the popularity and historic role that greyhound racing holds in Wales."
He added: "Racing greyhounds are the fastest of the sighthound breeds with an urge to fulfil their passion for the thrill of competitive chase. We understand their needs and our team at the Valley constantly strives to provide the highest standard of animal welfare by maintaining a safe environment for our greyhounds.
"We want to further improve standards, however, which is why we are committed to becoming licensed to race under the Greyhound Board of Great Britain's regulations. This process is one we initiated of our own accord two years ago and, with the facility improvements we are putting in place, we hope to seek our GBGB licence by the end of April."
Serious risk
Wales is one of only ten countries in the world – including all other UK nations – where commercial greyhound racing takes place.
RSPCA welfare experts fear greyhounds are needlessly placed at serious risk of painful injuries and death when competing in organised greyhound racing.
The animal welfare charity hailed the Welsh Government's consultation on phasing out greyhound racing as a "huge moment' for dog welfare".
Speaking last month, Dr Samantha Gaines, head of the RSPCA's companion animals department said: "With no vets at the track in Wales, and no requirement to publish statistics on injuries or deaths, it's hard to gauge the true scale of welfare problems caused by greyhound racing in Wales.
"However, so long as this sport is allowed to continue, dogs are needlessly put at risk of serious injury and death all in the name of entertainment."
---
Support our Nation today
For the price of a cup of coffee a month you can help us create an independent, not-for-profit, national news service for the people of Wales, by the people of Wales.