News
Gwynedd's smallest school faces closure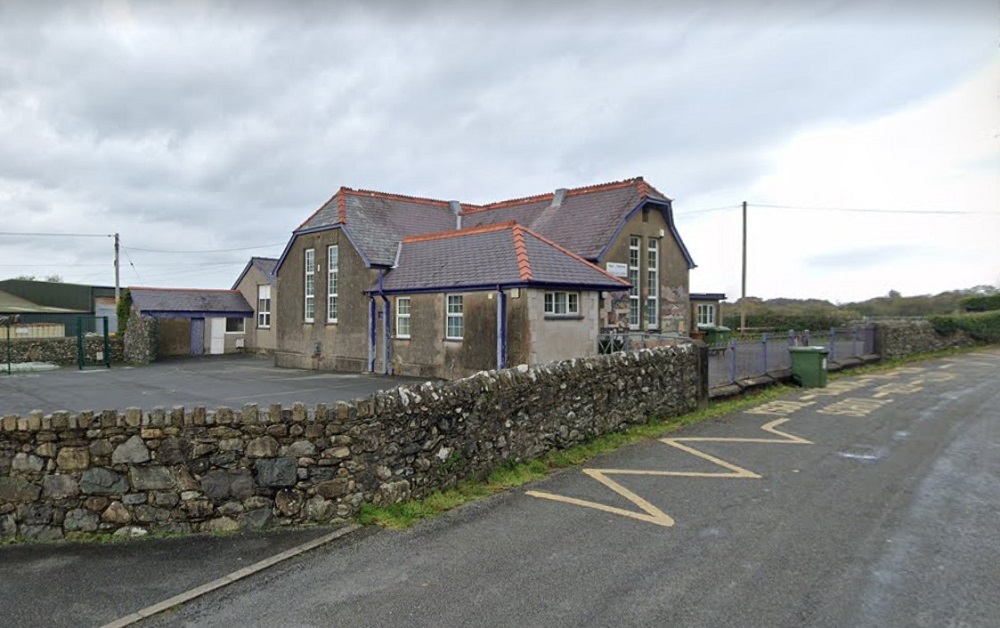 Dale Spridgeon, local democracy reporter
A Gwynedd school which has less than ten pupils on the books could soon close its doors for good.
Ysgol Felinwnda, near the villages of Saron and Dinas, has "served the community for 120 years" but is now the county's smallest school.
Councillors have now rubber stamped the first steps in a process which could lead to the closure of the school at the end of this year.
Cyngor Gwynedd's cabinet agreed to issue a statutory notice about the closure, and to hold an objection period, during a meeting on Tuesday, July 11.
Pupils numbers at the Welsh school, described as "happy and friendly", had been falling for decades.
Based on figures from January 2023, the school, which caters for pupils aged 3 to 11, only had eight pupils.
Over the past ten years, its highest pupil number was in 2012 when it had 31, by 2020 it fell to 18, in 2021 it was 10 and eight in 2022 and 2023.
In January, there was an 87% surplus of places at the school – a total of 53 unfilled spots.
The average cost per pupil at the school was nearly £15,000, around three times higher than for other schools, where the average is £4,000.
Not sustainable
Cabinet member for education Councillor Beca Brown said further pupil reductions were predicted and the situation was "not sustainable".
The cabinet formally approved a proposal to issue a statutory notice on the plan to close the school on December 31, 2023.
It would see the transfer of current pupils to a nearby alternative school, Ysgol Bontnewydd or Ysgol Llandwrog, according to parents' choice, from January 1, 2024.
It was agreed to approve the start of the closure process under section 43 of the Standards and Organisation (Wales) Act 2013.
If a school has less than 10 registered pupils (or if there are no pupils left in a school) the 2013 Act allows governing bodies or local authorities to follow a simpler closure procedure.
Under the act, the usual requirements to publicly consult do not apply to "small schools".
The education department requested permission to hold a 28-day objection period for around September/October.
Another formal public consultation, in the spring term in 2024, would be held over revising the catchment area boundaries of schools that border Ysgol Felinwnda's current area.
The cabinet also agreed transport arrangements for existing pupils during the "transitional period".
It would offer free transport to affected pupils – those currently registered at Ysgol Felinwnda, living in Ysgol Felinwnda's catchment area for Ysgol Bontnewydd or Ysgol Llandwrog, for the remainder of the learners' period at one of those schools.
Cllr Brown said: "No one enjoys bringing the closure of a school.
"But Ysgol Felinwnda's pupil numbers have been in regular decline for decades, the predictions are that numbers could reduce further.
"It is very sad, no one takes any pleasure from doing this.
"As there are fewer than 10 pupils the organisational procedures allows us to close without the need to consult.
"But we are required to offer a period of objection, it's an opportunity for local people to share objections."
Redundancies
The closure would also have "implications for staff redundancies" and discussions had already started.
Councillor Huw Rowland said it was "a sad event for the community".
A report by the local member had thanked the cabinet for postponing a decision on the matter since last March, for a period of local engagement.
A public meeting had been held.
"Nevertheless, I express disappointment that there has been an engagement rather than a consultation," he said.
He was also "concerned" over the possible impact of the school's closure on the adjoining Ganolfan Bro Llanwnda and Cylch Meithrin Llanwnda, as well as on the "wider community."
He said: "The school has served the community for 120 years.
"There is a Welsh, and friendly atmosphere, the children have been happy and safe there.
"But I do understand difficult decisions have had to be made."
He welcomed the fact that Ysgol Llandwrog was named as an alternative school together with Ysgol Bontnewydd, but hoped the alternative school should be Ysgol Llandwrog.
"There is a collaboration and sharing of a headteacher between Ysgol Felinwnda and Ysgol Llandwrog, the nature and feel of the two schools are similar," he stated.
He also hoped the statutory process would be given "due attention".
The catchment boundary consultation was welcomed as "a good opportunity for the public to express views".
Cllr Berwyn Parry Jones added: "Closing or deciding to lose a school is always a sad time, as a local member and governor it is dramatic for the whole community."
Cllr Elin Walker Jones added: "It is sad, we are talking about closing a school, it is a knock to any community.
But we are discussing this matter thoroughly, the factors being considered are pupil numbers, these class size are not sustainable.
"It is with a heavy heart we discuss this, but it is so we can provide the best education for the children of Gwynedd."
Council leader Cllr Dyfrig Siencyn added: "The main consideration here is the education of the children."
---
Support our Nation today
For the price of a cup of coffee a month you can help us create an independent, not-for-profit, national news service for the people of Wales, by the people of Wales.