News
Health board must make swingeing cuts this year to stay within budget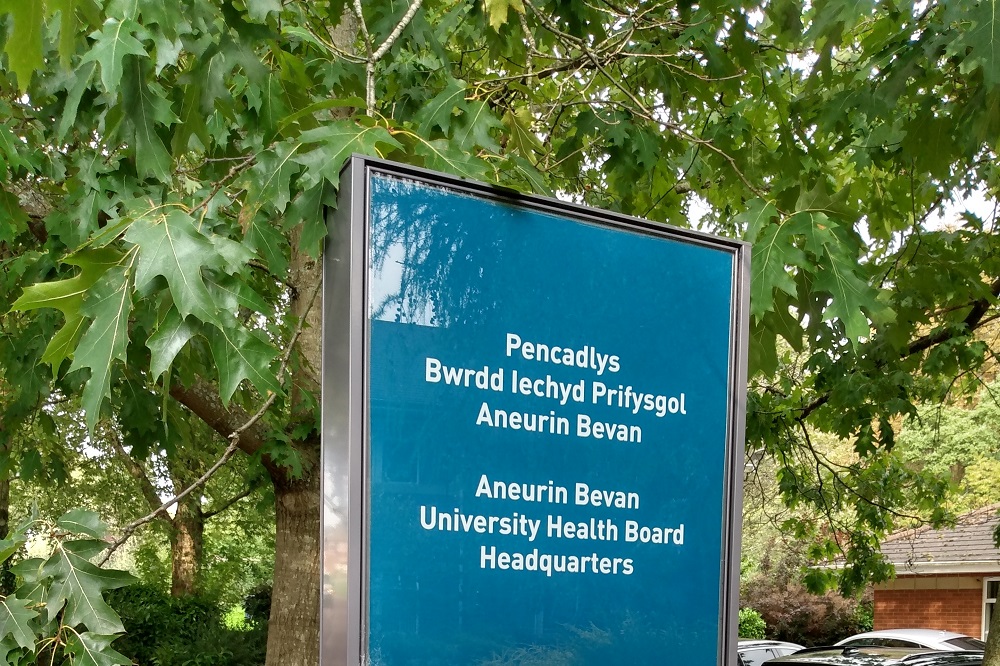 Twm Owen, local democracy reporter
Health chiefs must make £32 million worth of savings and cuts this financial year just to stay within budget.
The Aneurin Bevan University Health Board's financial plan is that it should finish the year no more than £112 million in deficit – but members have been told spending is at risk of rocketing to £160 million. Steps already taken earlier in the year have reduced that from a possible £175 million in the red.
The board, along with the six others in Wales, has been placed under the highest levels of financial monitoring by the Welsh Government as figures have shown they could be collectively overspent by £824 million by spring 2024.
Rob Holcombe, Aneurin Bevan's director of finance, said, as of the end of August, the health board was £20 million above where is should be to remain within its target – and September is a crucial month in agreeing savings to remain on track to achieve the £112 million figure.
At the end of August the deficit position was £71.4 million – which is above the £51.1 million figure planned for in March.
Savings and cuts of £51.5 million had been planned, but it is now forecast only £30.3 million of this will be achieved, with just £9.3 million having already been implemented against a plan of having met £19.4 million by this stage of the year.

Clinical advisory group
Some cuts have already been taken off the table due to the advice of doctors and nurses on the board's Clinical Advisory Group – forcing managers to look again at other potential savings.
Mr Holcombe told the September board meeting: "We may need to revisit some previous decisions made but be very clear what that means in the wider implications it's not just about money. We are likely to be revisiting earlier decisions."
Saving measures already taken include a freeze on spending on office equipment and furniture, with £100,000 having already been spent in the past three months, and there is a vacancy panel to consider if recruitment is required for any administrative jobs while staff can no longer attend conferences at external venues.
Cost pressures include patients who are stuck in hospital beds and the price of prescriptions.
The finance chief said there are currently some 300 patients still in hospital who should have been able to either go back home or to a care home.
"The cost of that, if it continued all year, would be in excess of £20 million," said Mr Holcombe.
The board is also spending 46p more than the £7.20 it had budgeted for every prescription. Mr Holcombe said the board prescribes around 46,000 items a day. In August that saw the prescribing spend increase by £433,000.
Health board chair, Ann Lloyd, who said she has already attended a meeting with Welsh health minister Eluned Morgan to discuss the financial situation facing the NHS boards, said: "It is a very worrying and serious position."
She said measures to address spending that would "affect patient safety would not be acceptable" but said: "We are well off course and might be asked to save more. Obviously we have to redouble our efforts and stick within our financial envelope as I don't think anyone is coming to bail us out soon."
Last year the board was funded to the tune of £1.6 billion by the Welsh Government but finished the year with a £37 million overspend on its rolling three year budget cycle – the first time the board had finished the year in a deficit position.
Mr Holcombe said: "That has thrown us into a rolling three-year deficit position."
Pressures
Other cost pressures facing the board include variable pay costs totalling £42.7 million so far this year to cover costs such as vacancies, maternity, sickness and enhanced care within medical staff, while agency spend increased by £200,000 in August, compared to July, to a monthly total of £3.9 million. It spent £782 million in total pay for all staff last year.
Enhanced cleaning that is still being maintained since Covid as well as security and other legacy costs from the pandemic have also hit it for £2.9 million so far this year.
Nicola Prygodzicz, the chief executive, said the board is focused on increased demand and addressing waiting times and targets it has set out on planned care while keeping a "tight control" on costs which she said are "still running quite excessively above the plan".
Staff have also been asked for their ideas on how the board spends its money and more than 300 suggestions have been received and are now being looked at.
The health board has an underlying deficit, the difference between what is spends and the amount of money it receives, of £89 million.
---
Support our Nation today
For the price of a cup of coffee a month you can help us create an independent, not-for-profit, national news service for the people of Wales, by the people of Wales.