News
Health bodies warn children detained under Illegal Migration Bill at risk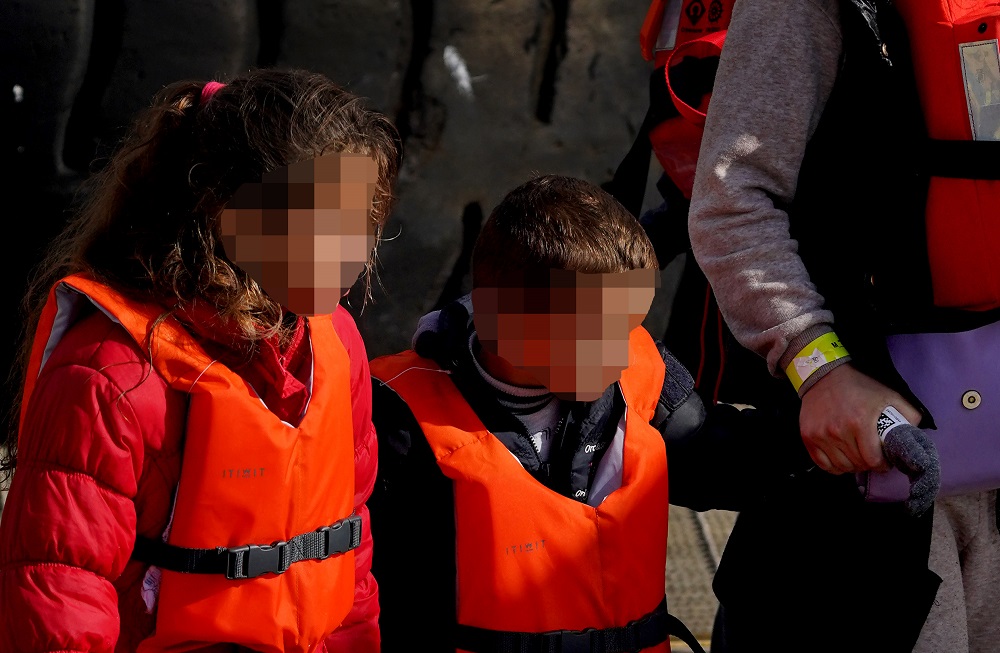 Child migrants detained under controversial new laws could be at risk of post-traumatic stress disorder, clinical depression and suicidal behaviour, a coalition of leading medical organisations has warned the UK Government.
The groups have written to Home Secretary Suella Braverman and Health Secretary Steve Barclay condemning the child detention provisions set out in the Illegal Migration Bill and requested an urgent meeting with the pair.
The letter, co-ordinated by campaign coalition Together With Refugees and signed by the Royal College of Paediatrics and Child Health (RCPCH), the British Medical Association (BMA), the Royal College of General Practitioners (RCGP), the Royal College of Psychiatry (RCP) and the Faculty of Public Health, comes at the start of Refugee Week.
The bodies warned that child detention can see young people suffer a "significant deterioration in their mental and physical health", with research showing that reported problems can include "emotional and psychological regression, post-traumatic stress disorder (PTSD), clinical depression and suicidal behaviour".
The letter stated: "Significantly, the consequences of being detained continued to impact children's lives and wellbeing long after they were released.
"Children who are detained also don't have access to appropriate education that meets their needs and are cut off from interacting with peers, which can have long-term effects on their development."

Detention
The Bill, which is currently being debated in the House of Lords, would allow for the detention of children arriving in the UK by unauthorised means and contains the power to remove unaccompanied youngsters.
Those permitted to stay would be allowed to do so only until they turn 18 and would not be able to settle in the UK.
Prime Minister Rishi Sunak has previously responded to critics of the plans by saying children cannot be exempted as that could in turn create "a pull factor" for people to make the crossing.
Mr Sunak has insisted children "will not be separated from families" and will be housed in "appropriate accommodation".
But the letter stated that safeguards brought in in 2014, including time limits on detention "are of the utmost importance".
It said: "As medical bodies and refugee organisations, we condemn the child detention provisions set out in the Illegal Migration Bill and request an urgent meeting with you to discuss our concern."
Signatories to the letter included Professor Kevin Fenton, president of the Faculty of Public Health, who urged the Government to "put an end to these appalling proposals", and Professor Andrew Rowland from RCPCH, who said "detaining children for indefinite periods of time can cause unimaginable levels of harm and trauma".
Traumatic
Dr Jan Wise, BMA ethics committee chair, said many migrant children will already have "endured a traumatic migration journey and detention risks exacerbating any ongoing issues they may have".
Dr Adrian James, president of the RCP, said the Bill's potential to permit detaining children for indefinite periods is "wholly unacceptable, especially when they are already some of the most vulnerable members of society".
He added: "In previous years Government policy sought to enact strict limits on child detention. It is alarming to witness such a gigantic step backwards, returning to a way of thinking that is outdated and just plain wrong.
"We call on the Government to immediately remove any provisions from the Bill that would allow this to happen and instead focus on the support and safeguards that should be established to meet children's needs."
A Home Office spokesperson said: "It is vital we send a clear message that the exploitation of children, used by traffickers and ferried across the Channel, cannot continue. That is why families and children who come to the UK illegally will not be exempt from detention and removal under the Illegal Migration Bill.
"While this legislation gives the Home Secretary the power to remove an unaccompanied child under 18 from the UK, we have amended the Bill to make clear that this will only be exercised in very limited circumstances, such as for the purposes of reunion with a parent or removing someone to their safe home country.
"We have additionally clarified that an unaccompanied child can also only be detained in very limited circumstances. The statistics do not take into account how the Bill will be implemented and do not include any allowance for the deterrence effect of the measures in the Bill."
---
Support our Nation today
For the price of a cup of coffee a month you can help us create an independent, not-for-profit, national news service for the people of Wales, by the people of Wales.