News
Heartless vandals burn down hundreds of recently-planted trees
//= do_shortcode('[in-content-square]')?>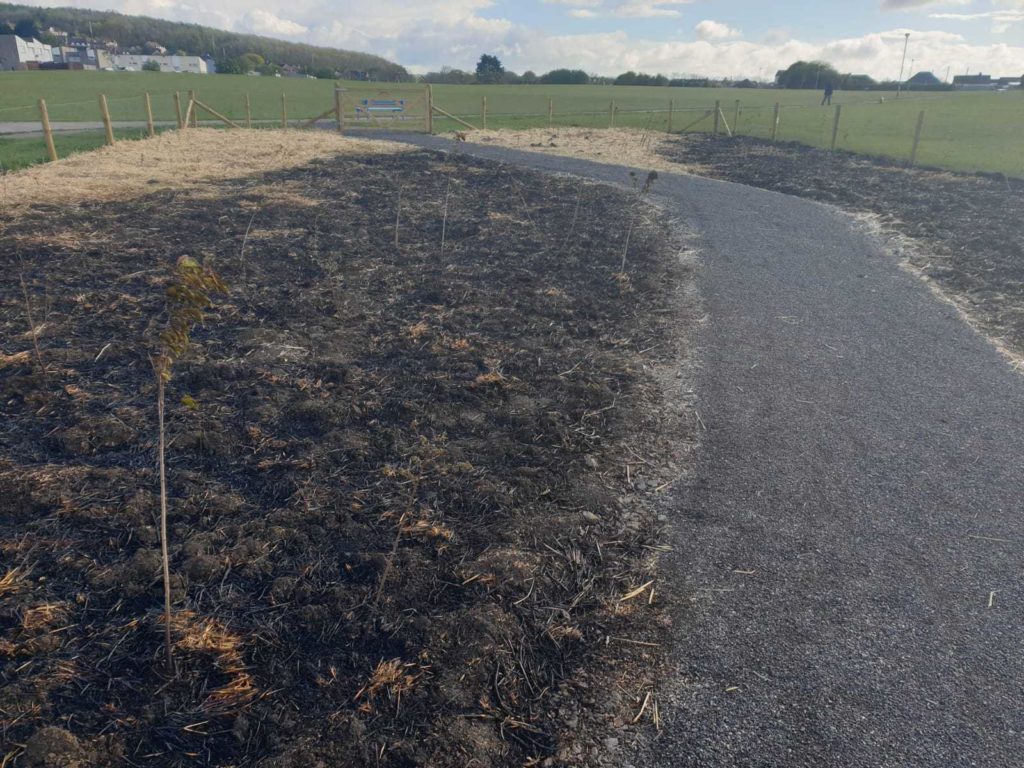 Alex Seabrook, local democracy reporter
Heartless vandals have burned down about hundreds of trees that were recently planted by volunteers in a park in Barry.
The trees were planted by Keep Wales Tidy, Vale of Glamorgan council and several volunteers, in Pencoedtre Park.
But on Tuesday, May 4, "an act of pure vandalism" left the area scorched black, according to Lesley Jones.
Ms Jones, chief executive of Keep Wales Tidy, tweeted the bad news on Wednesday, May 5, promising to go back to the park and replace the trees.
She said: "It's been a horrible day. My team, Vale of Glamorgan council, and local volunteers had planted 1,000-plus trees in Pencoedtre Park for the local community.
"Yesterday, some selfish people burned them down in an act of pure vandalism. We will go back and make this right, I just wish we didn't have to."
The trees were first planted in Pencoedtre Park, in the north of Barry, at the end of February this year.

'Tiny forests' 
It was one of five "tiny forests", the size of a tennis court, planted across Wales by Keep Wales Tidy, also including in Bridgend, Conwy, Gwynedd and Cardiff.
The aim of the tiny forests was to attract wildlife to the park, improve local air quality, remove carbon dioxide from the atmosphere, and help prevent flooding by soaking up rainwater.
Keep Wales Tidy and the Vale council condemned the "selfish actions of a small group" in a joint statement.
They said: "Over the past year, so many individuals, community groups and organisations have been working hard to make sure that post-pandemic Wales is a beautiful green land that people and nature can enjoy.
"In February, Keep Wales Tidy, in partnership with the Vale of Glamorgan council, asked volunteers to help plant a tennis-court sized 'forest' containing 1,000 trees in Pencoedtre Park, Barry.
"Tragically, little over two months later, between 70 and 80 per cent of the area has been lost to a fire that appears to have been started deliberately.
"The selfish actions of a small group have destroyed something that was designed to benefit residents' wellbeing for generations to come.
"Both Keep Wales Tidy and the Vale of Glamorgan council are devastated by this senseless act of vandalism, which has been reported to the police. Together we will work hard to repair the damage and restore the forest to its former condition."