News
Home Secretary accused of 'putting lives at risk' to extend political career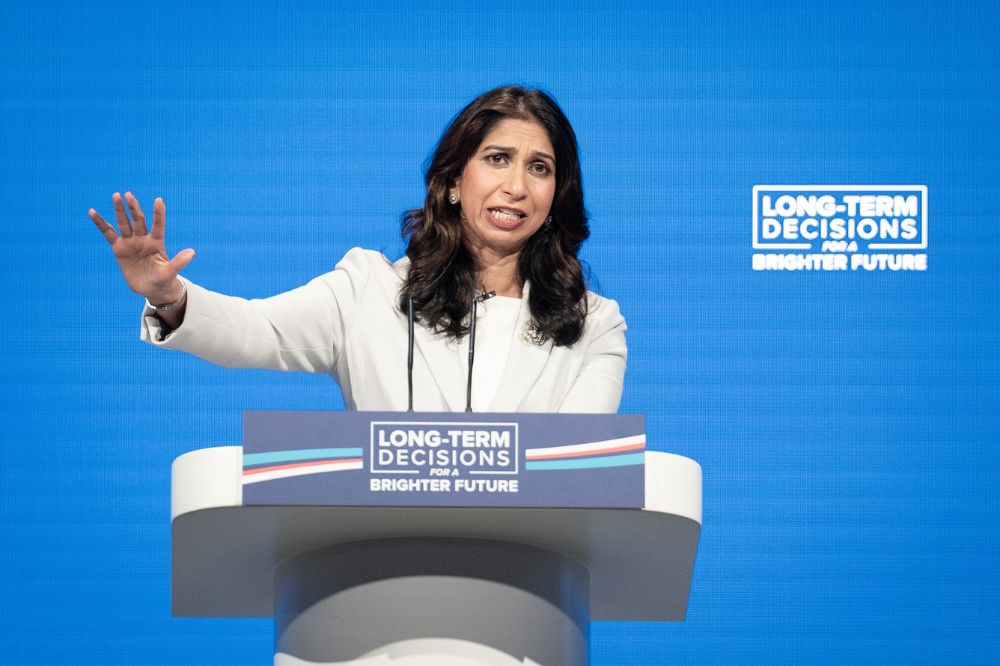 Emily Price
Welsh Liberal Democrat Leader, Jane Dodds has accused the Home Secretary of "putting lives at risk" in order to "extend her political career".
In a speech she made at the Conservative conference speech in Manchester on Tuesday (October 3), Suella Braverman warned that a "hurricane" of mass migration is coming.
Mrs Braverman, whose parents came to the UK from Kenya and Mauritius in the 1960s, said "unprecedented" mass migration was "one of the most powerful forces reshaping our world".
"The wind of change that carried my own parents across the globe in the 20th century was a mere gust compared to the hurricane that is coming," she said.
"Because today, the option of moving from a poorer country to a richer one is not just a dream for billions of people. It's an entirely realistic prospect."
Mrs Braverman said the future "could bring millions more migrants to these shores, uncontrolled and unmanageable, unless the government they elect next year acts decisively to stop that happening".
Talking about "illegal immigration", she said: "Our country has become enmeshed in a dense net of international rules that were designed for another era. And it is Labour that turbocharged their impact by passing the misnamed Human Rights Act. I'm surprised they didn't call it the 'Criminal Rights Act'."

Blunt
Responding to comments made by the Home Secretary Welsh Liberal Democrat leader Jane Dodds MS said: "The Home Secretary doesn't have a long list of critics because she tells the 'blunt, unvarnished truth'.
"The Home Secretary has a long list of critics because time after time after time she's willing to risk the lives and the safety of some of the most vulnerable people in the world in the hope of extending her political career.
"Suella Braverman and the Conservatives' hate-driven untruths is an attempt to drive a wedge in British society, turning people against each other, demonising people who come to Britain in search of safety and a place to call home where they can rebuild their lives.
"Every time Suella Braverman intervenes, she causes untold harm to our country's standing on the world stage, and to the people who have come to Britain and contributed and enriched our country.
"The sad truth is that the Home Secretary is more interested in stoking fears and riling Conservative members rather than real solutions to creating a fair system. She is misleading voters, and failing Britain.
"Unfortunately it appears that principled people like Andrew Boff are in short supply in the Conservative party."
---
Support our Nation today
For the price of a cup of coffee a month you can help us create an independent, not-for-profit, national news service for the people of Wales, by the people of Wales.