News
Homelessness project sees success after generous donation from 'not for profit' actor Michael Sheen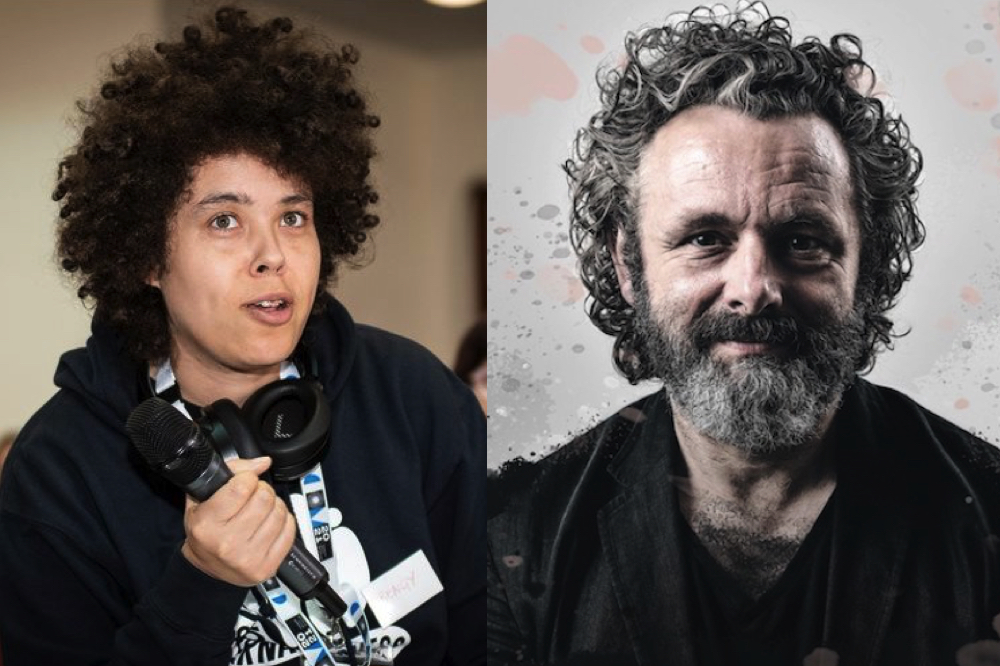 A £10,000 donation from 'not for profit' actor Michael Sheen has given homeless creatives the chance to showcase their skills and receive paid work.
The actor and producer donated the sum in July 2021 to the Arts and Homelessness International and thanks to its success, the eight people who took part will graduate – and a second cohort will be unveiled.
The organisation works to support people through arts and creativity who are or have been homeless and in 2021 they were asking for donations to fund a leadership project.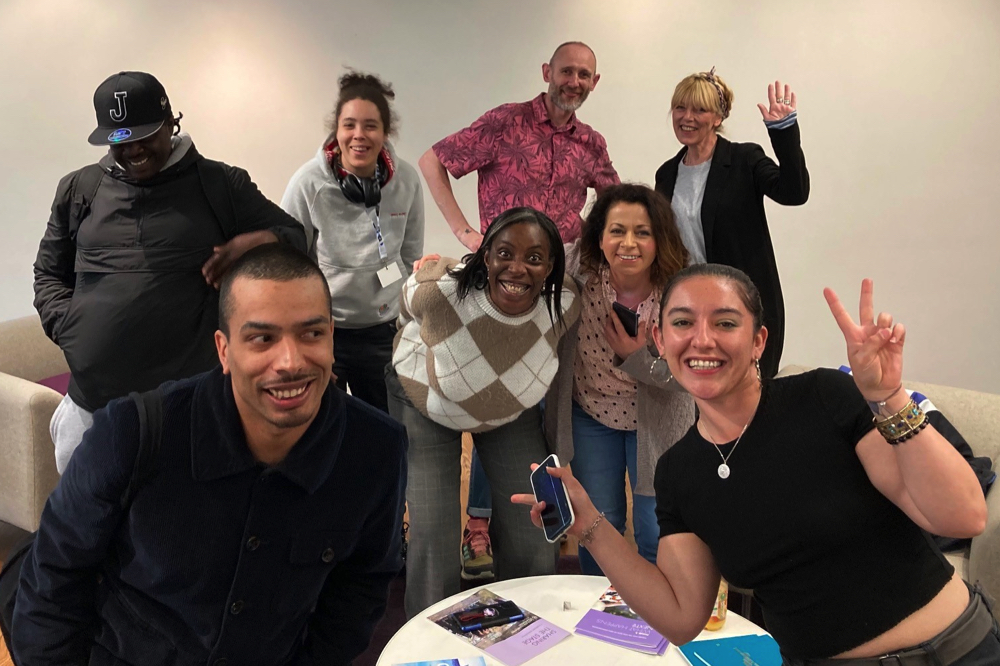 "Brilliant"
Michael Sheen saw the Crowd Funding page online and was keen to donate, describing the scheme as "brilliant and ambitious".
After retweeting the Crowdfunder on his own Twitter, donations came flooding in and allowed organisers to create the first annual leadership programme for homeless people.
After setting an original target of £7,500, Arts and Homelessness International was ultimately able to raise over £30,000 after Michael Sheen drew attention to their work.
The project has given participants access to vital training, peer networking, paid work and creative placements whilst allowing those taking part to immerse themselves in a network that previously may have been shut off to them.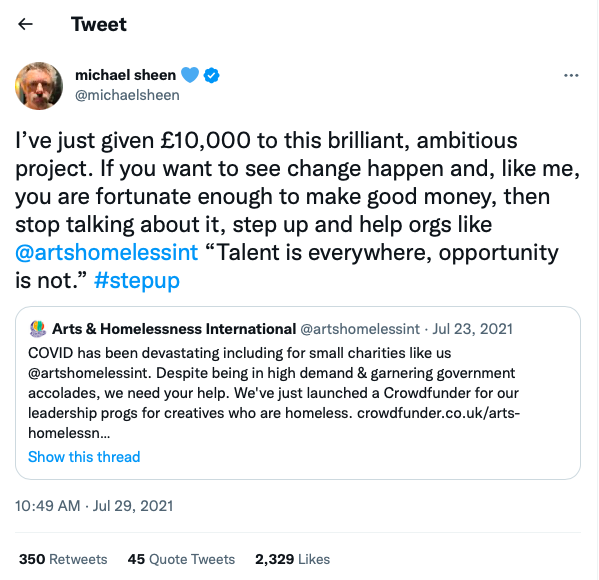 Belief
Co-Director for Arts and Homelessness International, Matt Peacock said the actor's generous donation made a huge difference to the lives of talented people who "may have forgotten they have permission to belief in themselves."
He said: "One of the biggest hurdles homeless people come across is trying to move from their situation and trauma and share their talents.
"Homelessness has changed a lot over the years from helping people in need – to enabling people to help themselves and remind them they have skills and assets to offer
"We noticed with this leadership program; the terrible situation homeless people have found themselves in has equipped them with resilience, which is something business are always looking for."
Since declaring himself a 'not for profit actor' in 2021, Michael Sheen began donating his salary profits to various charities and has urged others lucky enough to earn a decent salary to "step up and help" as "talent is everywhere, opportunity is not."

Matt Peacock said that over a year on from the generous donation, the people involved in the leadership program still can't believe the actor provided them with such a generous sum.
He added: "It wasn't just the money that we were grateful for, it was the awareness Michael's Tweet raised and the encouragement it gave others to donate.
"Many more people know about the work we do now and it has grown respect for people who have been affected by homelessness."
Along with the donation, the actor also sent a meaningful video filmed in his trailer telling the participants they shouldn't be grateful for the opportunity, they should know they have amazing skills worth sharing.
---
Support our Nation today
For the price of a cup of coffee a month you can help us create an independent, not-for-profit, national news service for the people of Wales, by the people of Wales.