News
Hopes raised for election of first Green Party Senedd Members in 2026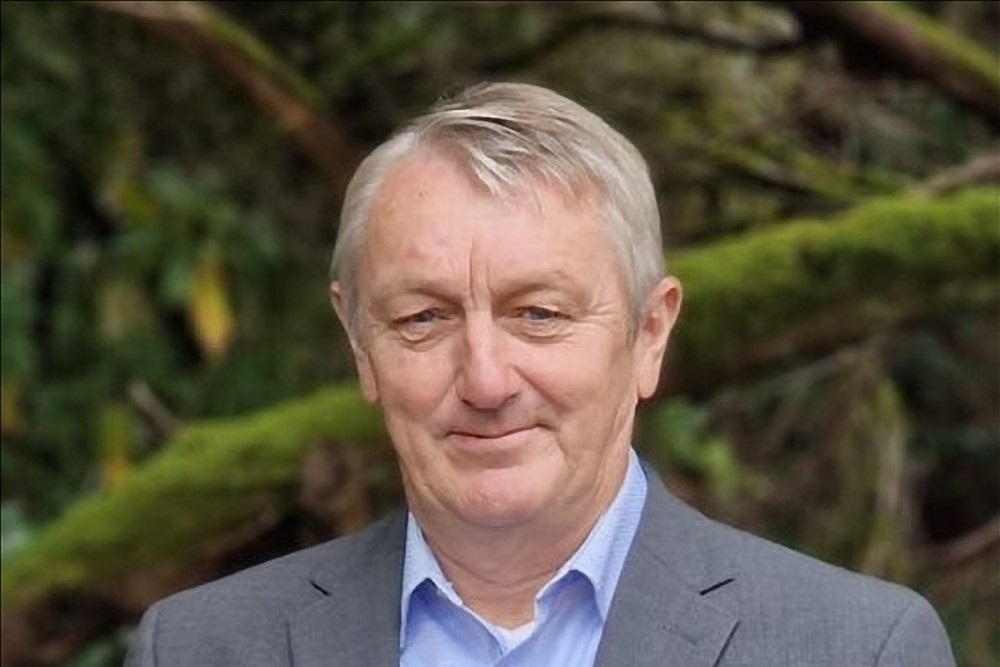 Martin Shipton
The leader of the Wales Green Party believes that a planned change in the voting system will result in the first Green Senedd Members being elected in 2026.
But he says there won't be any "top down" electoral pacts with other parties. Under the new Senedd electoral arrangements, there will be 96 MSs – 36 more than at present – with all elected by a form of proportional representation.
In all six previous elections, since the National Assembly was set up in 1999, the Green Party hoped to see regional Members elected, but so far they have always fallen short.
Next time, however, party leader Anthony Slaughter thinks they have a better chance of success.
He told us: "My task is to continue to grow the party, building on our recent breakthrough success at council elections, and achieve that crucial goal of getting Greens elected to the Senedd. We do believe that under the proposed new system, while it is still rigged against the smaller parties, it is doable. I'm quite confident and we're starting the work now to get those first Green Senedd Members elected.
"And that will be on the back of seeing more Green MPs elected at the next general election. I expect to see Carla Denyer elected as the new MP for Bristol West, which will give a boost to the Green Party here in Wales."
Mr Slaughter conceded that because of the first-past-the-post electoral system, there was little chance of getting a Green MP in Wales. But he said: "In 2027, following our success in the Senedd election, we aim to get Green representation on every local authority across Wales. We currently have eight councillors in Wales, plus two elected on a Common Ground joint ticket with Plaid Cymru in Cardiff."
Asked what had driven their ability to get elected in the 2022 council elections, Mr Slaughter said: "They were all excellent candidates. It was a very tightly run campaign, at both a local and a national level. People had put the work in in their communities, and people knew they were getting someone who wouldn't just toe the party line, but getting someone who lived in the community, worked in the community, who understood the community – and even though they weren't already councillors were working for their community.
"We've seen this in England with breakthroughs, and in Scotland. When people get across the line, they get a Green councillor. They see the difference a Green councillor makes. Without fail, the next time round we'll get more Green councillors in that local authority. The same is true at a national level and I'm confident we'll see that breakthrough to the Senedd."
Mr Slaughter said his party had been taking votes from other parties across the board: "We took Labour council seats and we took Conservative council seats. We are getting members now from Labour – especially younger members – who are disillusioned with the constant U-turns and lack of direction in Keir Starmer's Labour. We get votes from Plaid Cymru in some areas – there's an overlap, especially in more metropolitan areas we get younger members seeing that the Green Party stands for what they stand for. And now we've made that crucial breakthrough, with people seeing that voting Green will see Greens getting elected. That increases our votes across the board."
Asked what demonstrable change he saw from Greens being elected from local authorities and what Green MSs at the Senedd could achieve, Mr Slaughter said: "I think it's delivering for communities, but it's also that Green voice of scrutiny. We have councils across Wales, we have Members of the Senedd, who are very big on ambition, and quite often poor on implementation.
"We have people singing from the same hymn sheet as us, saying they want these things, but not delivering them. We're not going to be the majority party in the Senedd next time, but having that crucial voice, holding the Welsh Government to account on things like the climate emergency, saying no more coal, is essential. There are targets, but the timetable gets ever shorter – 2050, 2035 seemed so far away when we first talked of them, but they don't seem so far away now. We need Greens in the Senedd chamber, in council chambers to make sure action is taken at the scale and pace needed."

Standalone
In 2017 members of the Green Party in Wales voted to remain part of the England and Wales Green Party instead of creating a wholly standalone party of their own. When it was put to Mr Slaughter that he was embarrassed by this, he said: "I wouldn't say I'm embarrassed. There are some great colleagues in the English party, great and inspiring people to work with. But I do believe, especially in an age of devolution – and it's no secret that the Wales Green Party supports Welsh independence – I do believe the party can best represent the people of Wales by being a standalone Wales party.
"This is my personal view, not me as party leader. It's been an ongoing conversation in the party for many years. The last vote of members was a year after the Brexit referendum, so that wasn't the best timing. It showed you shouldn't hold a referendum until you'd done the work, and the membership at the time weren't really presented with a case as to why it should be an independent Green party – how it should function – so they voted against it.
"Ever since the party several years ago came out in favour of Welsh independence, the discussion has started again. The Scottish Green Party left the UK Green Party in 1990, with devolution round the corner – it made sense to them. I've said for years that an independent Welsh party is not only inevitable – it's desirable.We've recently set up a working group, instructed by conference, to look into what this means in terms of membership and legal aspects. We'll do all this modelling, which wasn't done last time, and at a future date put it to the membership."
Asked whether there was any scope for making electoral pacts with other parties, as it did in Cardiff in 2022 at the council election with Plaid Cymru and also as long ago as 1992, when Cynog Dafis was elected as the Plaid-Green MP for Ceredigion and Pembroke North, Mr Slaughter said: "We're a party that believes in collaboration, cooperation – the problems we face are too big to be parochial about. We need to work across the board with people. In the past it's always been very top down, and that doesn't work. It fell apart with Cynog. We've been asked to stand aside far too often. People say, 'OK, we've got a general election on the horizon', and obviously there's a very strong desire to get rid of this Tory government.
"So lots of people say we shouldn't stand because we've got to get the Tories out. That isn't cooperation, that isn't collaboration, it isn't working together on a common agenda. The beauty of the Common Ground agreement in Cardiff was that every seat in Cardiff council is in a multi-seat ward, so in every sense it was a genuine joint ticket. It wasn't a case of dividing up Cardiff saying Plaid have that seat, we'll have that seat.
"Members and voters are understandably sceptical about that – you're sort of trading their votes as though you own them. So I would never rule anything out, and Common Ground was a really interesting experiment, very successful in terms of votes – 17% across the whole of Cardiff, more than the Lib Dems on 15% and only slightly behind the Conservatives on 19%. It was very popular on the doorstep – it was very local issue driven, which was key, and membership-driven as well – it was driven by the activists.That was a big lesson for me.
"I was involved in the Unite to Remain campaign back in 2019 [an electoral pact in force for that year's general election between the Liberal Democrats, Plaid Cymru and the Green Party]. There was a lot of tension, both between the parties and within them, with very much a sense of people being told where you should stand and where you shouldn't stand – and that doesn't work."
---
Support our Nation today
For the price of a cup of coffee a month you can help us create an independent, not-for-profit, national news service for the people of Wales, by the people of Wales.