News
House prices in Wales fell 1.8% in June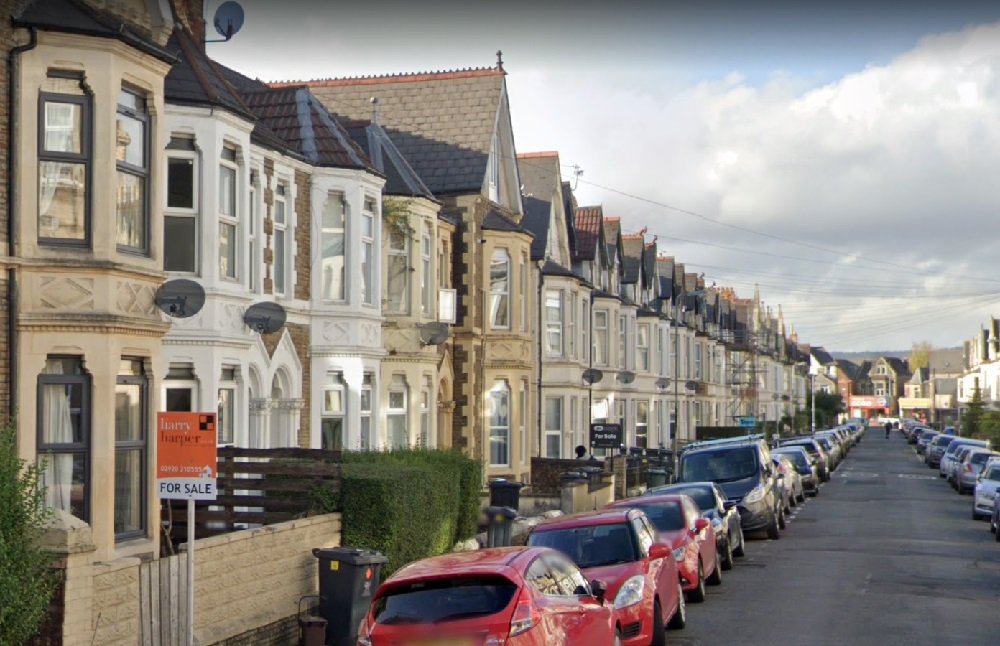 House Prices in Wales fell 1.8% in June, with the average poverty valued at £215,183.
Overall house prices across the UK fell at the fastest annual rate seen in 12 years in June, with the dip in Wales the 4th highest recorded for the month.
The Southeast of England saw the biggest drop at 3.0% while house prices in the West Midlands increased by 1.5%.
Halifax said the annual fall of 2.6% equated to around £7,500 being wiped off the average UK house price in cash terms and was the biggest since 2011.
On a month-on-month basis, property values dipped for the third month in a row, with an average decline of 0.1% in June.
Kim Kinnaird, director, Halifax Mortgages, said: "The average UK house price fell slightly in June, down by around £300 compared to May, with a typical property now costing £285,932.
"This was the third consecutive monthly fall, albeit a modest one.
"The annual drop of 2.6% is the largest year-on-year decrease since June 2011.
"With very little movement in house prices over recent months, this rate of decline largely reflects the impact of historically high house prices last summer – annual growth peaked at 12.5% in June 2022 – supported by the temporary stamp duty cut.
"To some extent the annual growth figure also masks the fluctuations we've seen in the market over the past 12 months.
"Average house prices are actually up by 1.5% (around £4,000) so far this year, with most of that growth coming in the first quarter, following the sharp fall in prices we saw at the end of last year in the aftermath of the mini-budget.
"These latest figures do suggest a degree of stability in the face of economic uncertainty, and the volume of mortgage applications held up well throughout June, particularly from first-time buyers.
"That said, the housing market remains sensitive to volatility in borrowing costs."

Mortgages
The average two and five-year fixed-rate mortgages on the market have recently topped 6%, according to Moneyfactscompare.co.uk.
Ms Kinnaird added: "The recently announced mortgage charter provides important reassurance that mortgage holders have a range of options if they're concerned about making repayments, and that lenders will be flexible when supporting anyone in difficulty.
"Extended terms, affordable repayment plans and alternative fixed-rate deals are among the choices for existing borrowers seeking to mitigate the impact of higher interest rates."
She added: "With markets now forecasting a peak in bank rate of over 6%, the likelihood is that mortgage rates will remain higher for longer, and the squeeze on household finances will continue to put downward pressure on house prices over the coming year."
Alice Haine, personal finance analyst at investment platform Bestinvest, said: "These are worrying times for first-time buyers whose carefully saved deposit may no longer be enough to secure the home they want.
"Some borrowers may consider radical solutions such as longer mortgage terms, 100% mortgages and downgrading the size and location of the property they purchase to ensure they can afford repayments.
"For others, rapidly rising borrowing costs may feel too alarming, encouraging them to shelve buying plans altogether or hold out until property prices fall further."
Volatility
Mark Harris, chief executive of mortgage broker SPF Private Clients, said: "As mortgage rates continue to rise, there is growing appetite from borrowers for shorter-term fixes and penalty-free trackers in the hope that this volatility in the market will be relatively short-lived."
Nicky Stevenson, managing director at estate agent group Fine & Country said: "Buyer interest remains broadly on a par with 2019, which was a fairly typical year for the property market compared to the frenzy that followed, and demand continues to outpace supply in many places.
"The homes attracting the most interest and offers are those that look reasonably priced and take account of reduced household buying power."
Here are average house prices across the UK and the annual increase or decrease, according to Halifax. This breakdown is based on the most recent three months of approved mortgage transaction data:
Wales, £215,183, minus 1.8%
East Midlands, £333,343, minus 2.1%
Eastern England, £238,755, minus 1.1%
London, £533,057, minus 2.6%
North East, £186,856, 0.2%
North West, £168,240, minus 0.9%
Northern Ireland, £223,493, minus 0.4%
Scotland, £201,774, minus 0.1%
South East, £384,106, minus 3.0%
South West, £301,248, minus 2.1%
West Midlands, £251,139, 1.5%
Yorkshire and the Humber, £203,674, 0.2%
---
Support our Nation today
For the price of a cup of coffee a month you can help us create an independent, not-for-profit, national news service for the people of Wales, by the people of Wales.