News
Housing association hands back 'run down' grade two-listed building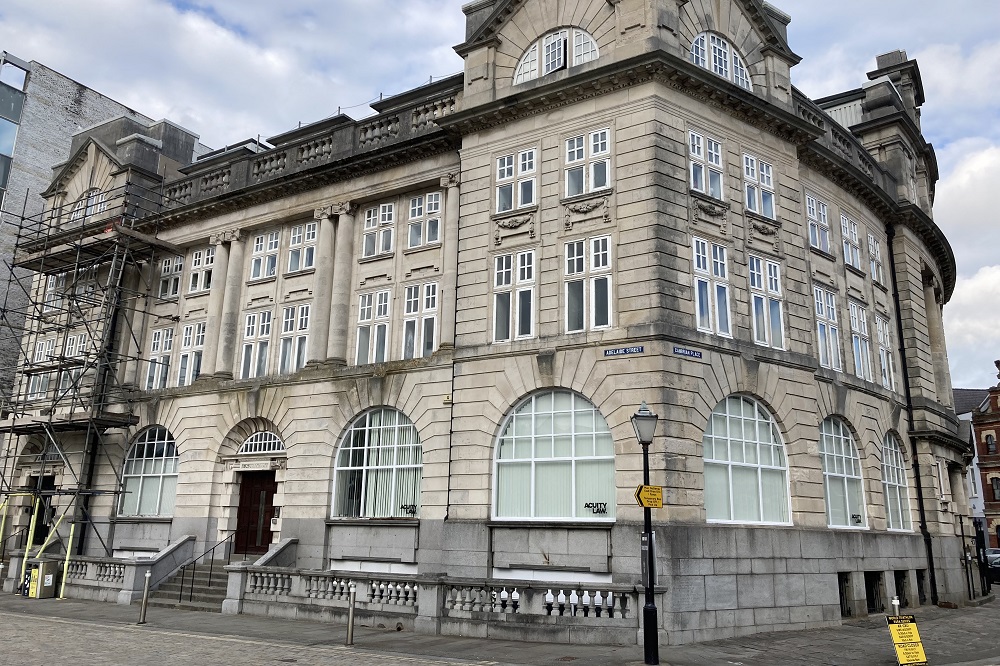 Richard Youle, local democracy reporter
A housing association in Swansea is handing back a "run down" grade two-listed building to its owner and moving anxious residents out because of the scale of maintenance required
Caredig leases Exchange Court from a pension fund within the Swansea.com Ltd group, whose directors also own the nearby Morgans Hotel, and has transferred some of the 30 or so residents to alternative accommodation.
Two tenants who spoke to the Local Democracy Reporting Service claim that maintenance has not been addressed promptly in recent years, that water penetrates parts of the building, and that communication from Caredig had been lacking.
One of them, Brent Lewis, said: "Sometimes in bed I can hear water dripping between the walls. I'm looking now at a horrible stain."
Caredig has now informed residents that it won't be continuing with its lease and – following a meeting with tenants and a subsequent letter – that the maintenance issues it was responsible for would cost at least £2 million.
Swansea.com Ltd managing director Jacob Hughes said it would continue to undertake works – some of which were ongoing – when required to do so under its obligations.

Run down
Mr Lewis said he moved into Exchange Court, Adelaide Street, in 2006 and that he liked the location and the views from his second floor flat. But he claimed water ingress has stained the corner of his living room ceiling for around five years, that a kitchen leak when he first moved in took more than a year to rectify, and that the whole building felt "run down" with plaster falling off communal areas.
The 59-year-old said he felt the scale of the maintenance needed wouldn't have been so great had it been addressed more quickly.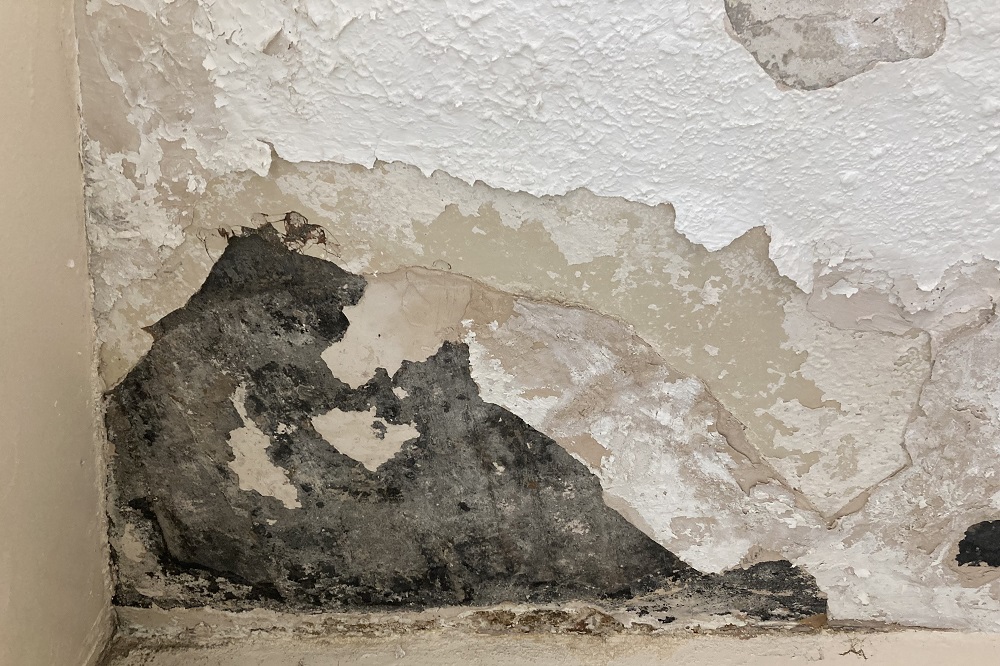 Mr Lewis said he has been to Caredig's office on Walter Road to talk to staff there and also contacted Citizens Advice for help. The news that tenants would have to leave, he said, had left one of them in tears. He said: "I don't want to go. Other residents don't want to go. It feels like we're being smoked out."
Mr Lewis said Caredig had offered him a flat in a converted terraced house in Sandfields, which he described as a "shoebox".
Fellow tenant, Peter Dorn, who has lived in Exchange Court – also known as Exchange Buildings – for 12 years, claimed damp and mould on his living room ceiling took around three years to address and that on another occasion water poured into his bedroom from the flat roof above. He reckoned the bedroom leak took a fortnight to fix.
Mr Dorn said the flat was freezing in the winter but that due to mounting arrears with his energy supplier he wore extra jumpers instead of putting the heating on.
Mr Dorn claimed that written questions he had handed to a Caredig employee at a residents' meeting on June 16 had not been answered and that he hadn't been offered alternative accommodation yet. "I'm a carer for someone who lives nearby, and I don't drive," said the 55-year-old. "I've got to be close to this person."
Nightclub
Both he and Mr Lewis also said the service charge paid by tenants at the building – once home to Pandora's nightclub – has recently been increased.
Inside Exchange Court, which was constructed just before the First World War and listed in 1987, paint and plasterwork is flaking in certain areas. Some wooden window frames look rotten, and fixed wooden blocks have replaced some window openings.
Harold Hope, who said he was a carer of a woman who bought her flat in Exchange Court around 25 years ago, claimed residents had initially been advised that they might only have to move out temporarily.
"Now it has become permanent," he said. "There was a real community there at the building. Everyone looked after each other."
Caredig – formerly Family Housing Association – has leased Exchange Court since 1994 and said it was generally responsible for interior maintenance while the owner was responsible for the exterior. It said residents would receive compensation, known as a disturbance payment, to cover moving costs.
A Caredig spokeswoman said it was working closely with residents to address a number of issues and "shared concerns".
She said: "Throughout this period we have continued to carry out repairs and maintenance work. Due to the complexity and cost of refurbishing the listed building to effectively address the maintenance issues, we have reluctantly decided to return Exchange Court to the freeholder and to work with the remaining tenants to find alternative accommodation."
It was not a decision, she said, which had been taken lightly.
She added: "There are no set timescales for people to move at this stage. We recognise most people will want the security of knowing where they will be living sooner rather than later. Therefore, we have been contacting residents individually to discuss where they would like to move to and any individual needs they may have."
Maintenance issues
Mr Hughes, of Swansea.com Ltd, said: "We continue to work closely with Caredig on any ongoing maintenance issues that face the building which is of course difficult due to its listed nature.
"We will continue to undertake work when required under our obligation, but there are certain issues that cannot be resolved whilst the building is occupied."
He added: "A number of works are ongoing at the site, which will continue over the next few weeks into the winter period."
Councillor Sam Bennett, whose Waterfront ward includes Adelaide Street, attended the residents' meeting on June 16 and has taken a look inside Exchange Court. He said he felt the building was in a poor state of repair, leaving residents stressed.
"The most important thing now is that residents can be moved into an appropriate home in a community they know," said Cllr Bennett. "Most of them want to stay in or around the Maritime Quarter."
---
Support our Nation today
For the price of a cup of coffee a month you can help us create an independent, not-for-profit, national news service for the people of Wales, by the people of Wales.