News
Housing Crisis: MS calls for 5,000 affordable and cheaper modular homes a year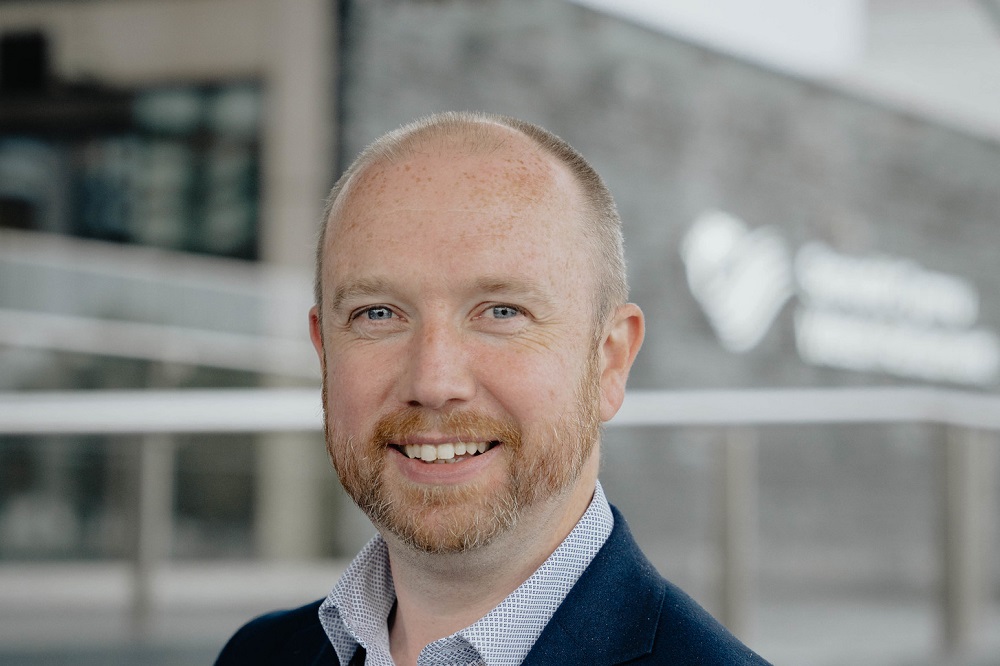 Siân Williams
The social housing crisis is so severe that we need a factory churning out 5,000 affordable and cheaper modular homes a year according to the Plaid Cymru spokesperson on housing.
Mabon ap Gwynfor MS for Dwyfor Meirionnydd represents a constituency where many locals have been priced out of the housing market, by those who buy second homes and holiday-lets.
"We are currently in a housing crisis – part of that crisis is the chronic lack of building of both affordable and social homes," he said.
Mr ap Gwynfor appreciates that it's a challenging time for the construction industry, "because of inflation and the lack of some building materials.
"Nevertheless, one way of urgently tackling this crisis is by following modern methods of construction, one being to develop modular builds, which means rolling out houses at scale, from one or several central locations.
"Bespoke houses ordered by social landlord or local authorities or cooperative housing associations."
Modular housing enables a steady supply of housing and a fall in the price of construction he argued.
In addition, he said: "It would inevitably lead to improving the economy of those communities where those houses would be built."
In his response to a question asking if we should now be looking at building new housing which do not necessarily last for generations, Mr ap Gwynfor replied: "That is certainly one way of resolving the short-term issues and they are doing that in Vienna. It's a fantastic model in several ways – they've built small modular homes for asylum seekers and refugees."

Grŵp Cynefin
In the Senedd last week, Mr ap Gwynfor tackled Mark Drakeford on the housing crisis.
The Plaid Cymru MS was seeking confirmation from the First Minister that more "cheaper and affordable" modular homes would be built in the future.
He also asked Mr Drakeford what lessons have been learned? from a pilot project in partnership with housing association Grŵp Cynefin.
An answer was not forthcoming from Mr Drakeford, but Mr ap Gwynfor told Nation.Cymru that he understands Welsh Government funded several pilots, including the one with Grŵp Cynefin, in the village of Mynytho in Pen Llŷn.
The development of affordable homes in Mynytho has been problematic and four homes still remain empty.
Back in 2016 Grŵp Cynefin said: "We are currently building 9 affordable 3- and 4-bedroom homes in Mynytho, which are available for local people through the shared equity scheme."
However, a Grŵp Cynefin spokesperson said their intention now is to let the homes rather than sell through the shared equity scheme.
"We can confirm that there are four empty properties at Stâd Cornwall in Grŵp Cynefin's ownership.
"We have commenced works on these properties to prepare them for new residents to move into and predict that this work will take around 12 weeks to complete.
"Grŵp Cynefin will be letting the homes (to tenants with a local connection) who are in need of an affordable house to rent."
Lessons
The rural village of Mynytho is just three miles from tourist hotspot Abersoch and Mr ap Gwynfor explained why the affordable homes built there have been so problematic:
"The lessons to be learned is the quality of the build, what scale is required and are they compliant with the demands of mortgage lenders in order to lend against the quality of that house."
Scale is important here, he added.
"The Welsh Government say it wants to build 20,000 housing units over the remaining years of this Senedd. I appreciate we need a vast amount of housing but that is nowhere near what we need in order to respond to demand.
"We need to see far more than 5,000 units a year being built, which effectively means you have a factory, with quality control churning out modular builds and send them to their destinations on demand."
They would be 'bespoke' homes, said Mr ap Gwynfor, with tenants deciding on the bathrooms and kitchens, "and a local contractor doing the groundworks and final fix."
Japan
Mark Drakeford told the Senedd that modern methods of construction, which includes modular homes, has sparked an interest from abroad, including companies from Japan.
According to Mr Drakeford, company representatives from Japan came, "To see how they can help us to use these novel methods to construct homes for people, not just in rural areas, of course, but across all of Wales. Modular homes are part of the plans that we have."
A quick search of the internet finds a connection between Welsh Government and Daiwa House, one of the biggest prefabricated housing manufacturers in Japan.
Daiwa House Modular Europe Ltd is a partnership between Daiwa House of Japan and Europe's largest modular home builder, Jan Snel of the Netherlands
The company worked with the Coastal Housing Group on the Waterstone Homes 'Abode' project at Llandarcy.
---
Support our Nation today
For the price of a cup of coffee a month you can help us create an independent, not-for-profit, national news service for the people of Wales, by the people of Wales.