News
Housing plans blasted in busy area besieged with 'nightmare' traffic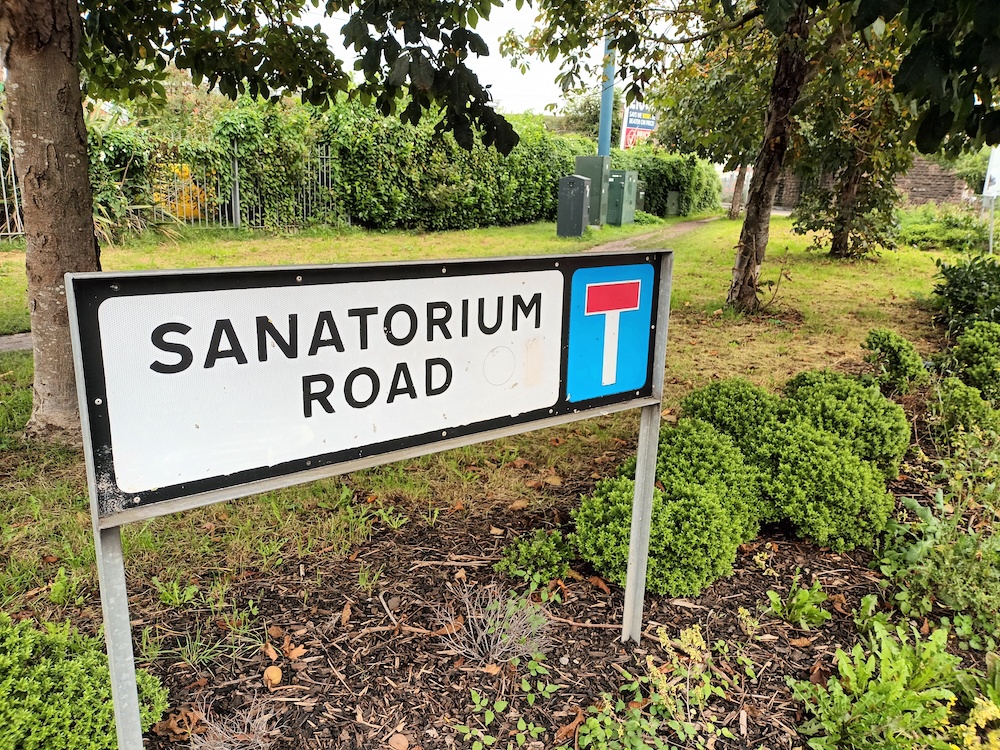 Ted Peskett, local democracy reporter
Businesses and residents in a busy area where hundreds of homes are set to be built are worried about the potential worsening of congestion on a road where traffic is already a "nightmare".
Construction officially commenced in Cardiff this month on multi-million pound plans to build 106 new homes on land formerly occupied by the old Lansdowne Hospital on Sanatorium Road.
On the same road, which is next to the busy routes of Broad Street and Lansdowne Road, other plans for 100 homes have also been approved.
These, spread across two separate applications, include plans for 35 new homes on the site of the former Mele & Co warehouse and proposals for 65 homes on the site of the former milk factory, Milk and More.

Nightmare
"At 9am and 3pm it is an absolute nightmare down here," said Aspire Fitness gym employee, Mark Drew, when referring to the state of traffic on Sanatorium Road during school pick up and drop off times.
He said people who don't use the gym often park in the spaces provided for customers when the traffic is at its worst.
Mr Drew added: "It has gone from quite a lot of car parking spaces to none whatsoever and if they put a load of flats in where are they going to park? All they are going to do is take the business parking."
When asked about his concerns in relation to a potential increase in traffic, he said: "It is a concern, I'm not going to lie. If people can't park, they are not going to come. We don't get people coming around here around 3pm because of the school, because you can't get in."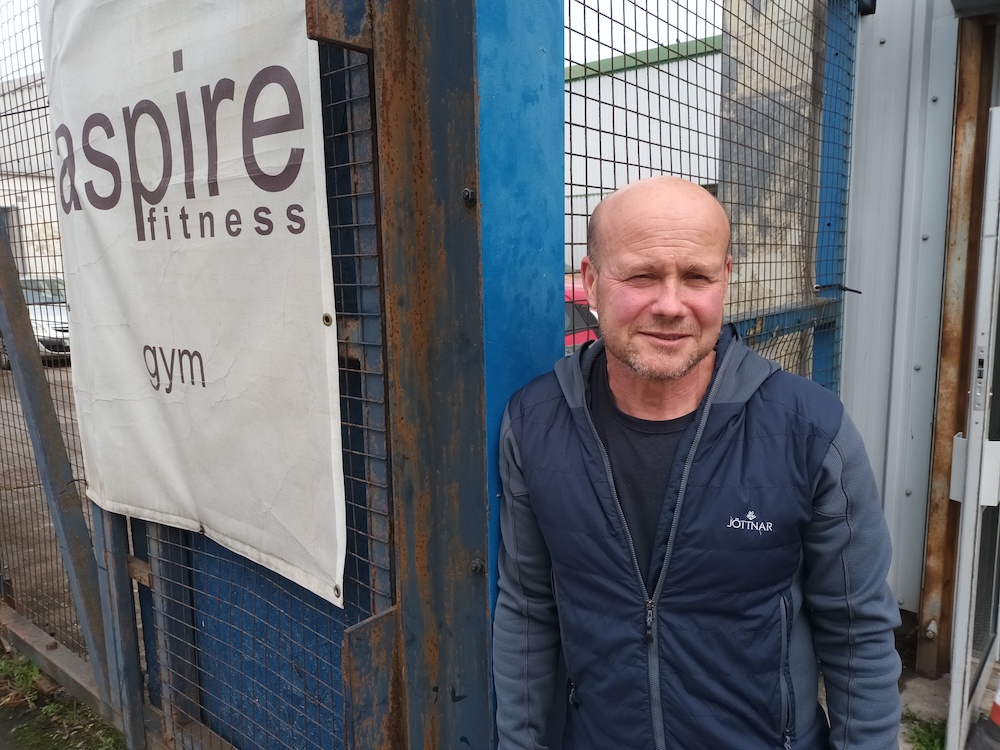 Build up
Next door to Aspire Fitness is Orthotix, which supplies products to NHS hospitals, healthcare businesses, sports organisations and members of the public across the UK and Ireland.
Orthotix Commercial Director, Stuart Meikle, said: "We always have challenges. During school hours as well. Between 8.15am and 8.45am and then in the afternoon there is a massive build up in traffic on this road."
When asked for his thoughts on the development of more housing in the area, Mr Meikle said: "It is just peak time access that is the challenge. At the end of Sanatorium Road at that junction… that whole junction just becomes and absolute bottleneck to get onto Lansdowne Road.
"Sometimes for people to come from Llandaff to here, it can take them 40 minutes for a two and a half to three mile journey in the morning at peak times."
Mr Meikle said business isn't necessarily being impacted by the issue of traffic currently, but added that it could do going forward. Orthotix currently operates at a healthcare hub in Whitchurch, and later on this month it is set to open at a second one on Sanatorium Road.
Mr Meikle added: "We have got sufficient parking ourself, but if they think the access at Sanatorium Road is not as good and it becomes a challenge, then it might put off people coming a second time. We are wanting to be seen.
"We want to be seen as the main go-to business for these healthcare services in Cardiff… so there is obviously a worry about access."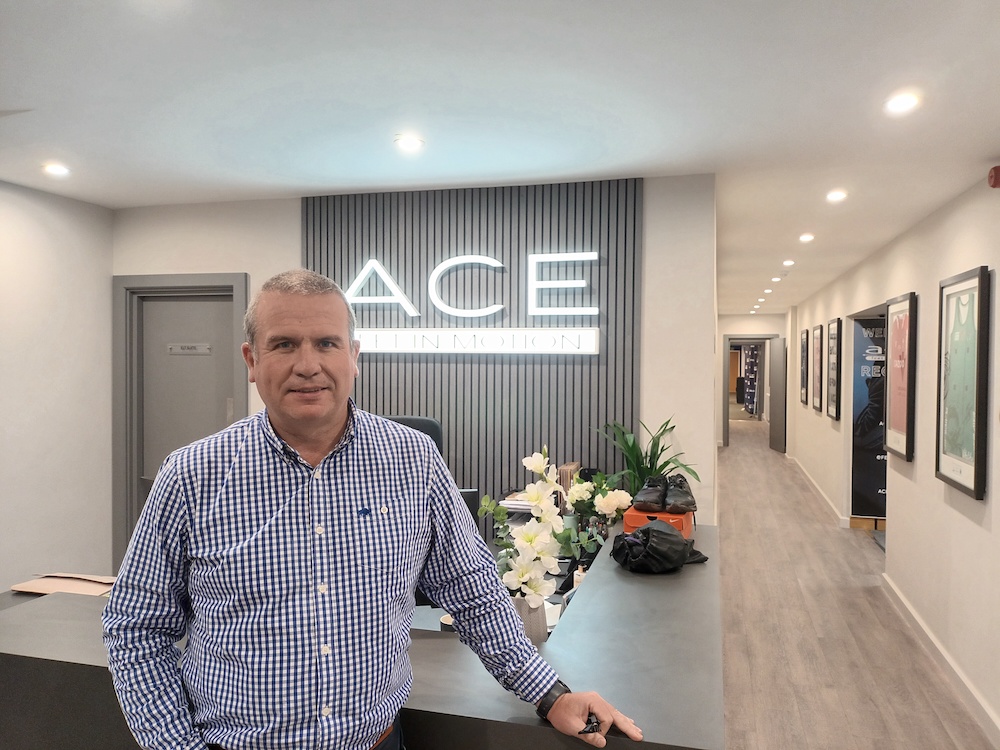 Congestion
At the far end of Sanatorium Road, where it meets The Boulevard, there are also hundreds of homes that have already been built as part of The Mill development.
Views from residents there on more housing were mixed. Andrew Hockridge said he thinks there will be a lot of congestion as a result of further development in the area.
Mr Hockridge, 41, said: "You talk about school runs and it is already a nightmare."
He also raised concerns about the potential for the top end of The Boulevard, which meets Cowbridge Road West, to be opened up to traffic in the future.
He added: "People will use it as a short cut. If they opened it, more cars would come flying through there."
However, the council have since confirmed there is no intention to open up the junction at the top end of The Boulevard, as this route is only for buses.
Gareth Brown, 41, said he has lived on Sanatorium Road for two and a half years with his family. On more housing, he said: "I think it is promising in regards to being residents."
He hopes an influx of residents will encourage the development of more facilities like shops and markets. Mr Brown added: "To get in here there is one entrance. During busy periods it does jam up."
He and his wife are unaffected by traffic in the morning and afternoon as he works from home and she is currently on maternity leave. However, he said in relation to traffic during peak hours: "I can see that being a problem."
Kaye Campbell, a retiree on one of the streets off Sanatorium Road, said she is largely unaffected by the issue of traffic in the area, but added that parking can sometimes be an issue.
On the prospect of more housing in the area, she said: "It doesn't bother me. Housing is needed isn't it, but I don't know how much is going to be social housing. I don't think it will affect this street too much. I think it will affect Sanatorium Road. [The] affect on parking – that would be my only concern really.
"People are parking on the estate at pick up time. It is not the end of the world is it, but it could increase and it could impact on this estate."
A partnership consisting of Lovell, Hafod, Cardiff Council and the Welsh Government is behind the 106-home scheme
In a joint statement, Lovell and Hafod said: "We understand residents' concerns and are grateful to the community for their patience as we begin work on this new development.
"We are working closely with the local authority to manage the impacts of construction work, and will take the necessary steps to ensure that any disruption is kept to a minimum.
"Once complete, this new development will prioritise sustainability and encourage future residents to take advantage of the nearby transport links, to avoid excessive traffic.
"As part of the Considerate Constructors Scheme, we are committed to keeping the community up to date and will engage in an open line of communication as the development progresses."
Housing crisis
Cardiff, like many cities across the UK, is facing a major housing crisis.
A Cardiff Council spokesperson said: "There is a severe shortage of affordable housing in the city and with more than 8,000 applicants on the housing waiting list, it's essential that the council and its partners do all we can to help tackle this demand for good quality homes.
"Our temporary accommodation is operating at capacity with limited options for people to move on into permanent housing solutions. In addition, more than 200 families are currently living in hotels so clearly, increasing the availability of affordable housing is a priority.
"Currently all temporary accommodation units are full and the demand for temporary accommodation has doubled in the city since the cost-of-living crisis began.
"The council's ambitious housing development programme has delivered almost 900 new council homes over recent years , and we also work with housing association partners to support their development plans to increase the amount of homes for people that need them.
"When new-build developments are considered by the Planning Committee, a significant number of matters are assessed including access to the road network and transportation issues.
"In this instance these new homes are not deemed to have a significant impact on traffic levels and there is no intention to open up the junction at the top end of The Boulevard, as this route is only for buses."
---
Support our Nation today
For the price of a cup of coffee a month you can help us create an independent, not-for-profit, national news service for the people of Wales, by the people of Wales.