News
Inconsistencies in handling of Covid caused unnecessary deaths, inquiry told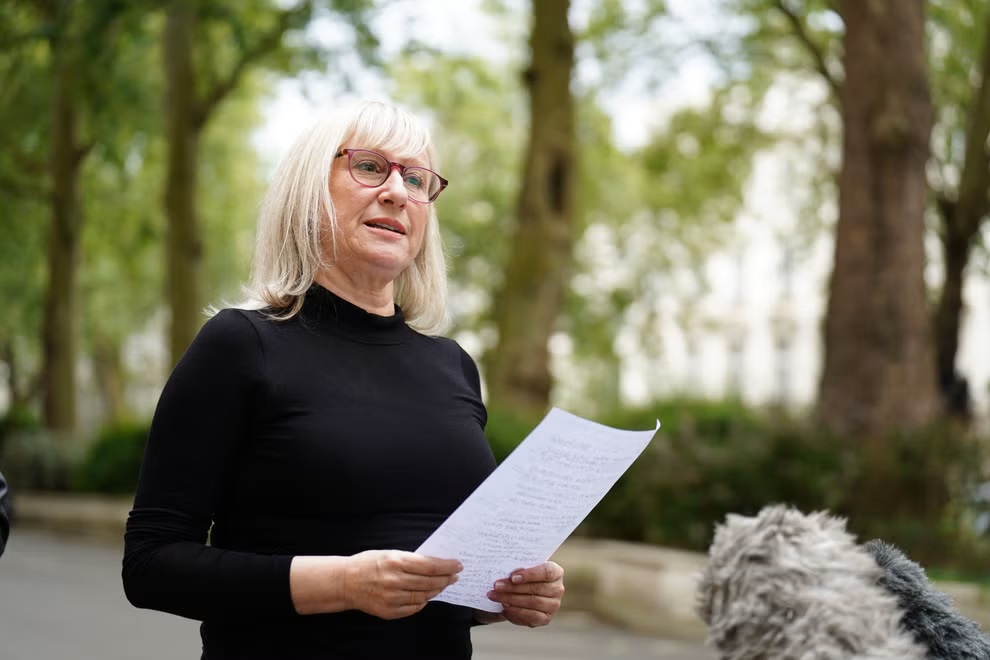 Martin Shipton
Inconsistencies between the handling of Covid-19 in Wales and England led to unnecessary deaths, the UK public inquiry into the Covid-19 pandemic has been told.
In a written submission to the inquiry, Anna-Louise Marsh-Rees of Covid Bereaved Families for Justice Cymru (CBFJ Cymru) set out a series of major concerns that the group believes had fatal consequences.
She stated: "CBFJ Cymru continue to feel deeply aggrieved by the UK Government's decision to downgrade Covid-19 from a High Consequence Infectious Disease (HCID) on March 19 2020. This decision subsequently prompted the downgrading of respiratory protection across the UK-wide NHS and further augmented the risk posed to our vulnerable and frail loved ones.
"Many members within CBFJ Cymru feel as if the UK Government downplayed the severity of Covid-19 by downgrading Covid-19 from a HCID; it is perplexing that the Welsh Government omitted from challenging the UK Government on such a decision.
"The guidance, particularly that within Wales, was found by our members to be very confusing and unclear; it was ever changing and misaligned with that in England. For example, from August 1 2020 those who were extremely clinically vulnerable in England no longer needed to shield from Covid-19 – they were advised that shielding had been paused. In Wales, on July 16 2020, the Chief Medical Officer advised those who were shielding in the country, due to being extremely clinically vulnerable, no longer needed to do so after August 16 2020. The communication through the medium of Welsh was also found to be poor.
"I and many other members note that the UK Government failed to clearly distinguish between messaging and guidance on topics not affecting all the devolved administrations when providing their televised daily briefings. This made it particularly confusing for the elderly, such as my father, who were known as the `Silent Generation.' A generation which is characteristically known for being less likely to question guidance and known for being more compliant.
"The confusing and contradictory advice which blurred the lines between UK Government advice and advice from the devolved administrations put elderly individuals, who are less likely to have the relevant technological skills and equipment to research into matters further at a disadvantage."

Local lockdowns
Ms Marsh-Rees made the point that at the start of the second wave of the pandemic in September 2020, Welsh citizens in local lockdowns were prohibited from leaving their local area, whereas in England citizens maintained the freedom to travel wherever they desired. She said: "Many members of CBFJ Cymru, and I, understand that this divergence in guidance between the Welsh and UK Government resulted in numerous outbreaks within Wales caused by cross border travel, subsequently this heightened the risk of our vulnerable loved ones contracting Covid-19.
"Many members within CBFJ Cymru believe that the Welsh Government's deviation from the UK Government's facemask policy in 2020 enhanced the vulnerability of our frail loved ones contracting the virus and ultimately led to the deaths of many of our members' loved ones. The wearing of facemasks in indoor public places only became mandatory in Wales in September 2020, whereas mask wearing in indoor public places in England had been made mandatory two months earlier in July 2020."
A further cause for concern was the Welsh Government's delay in implementing a firebreak lockdown until Many members of CBFJ Cymru and I are particularly disturbed by the Welsh Government's delayed decision to implement a firebreak lockdown on October 23 2020; despite SAGE warning a month earlier that immediate action was required to limit a second wave of Covid-19.
Shield
Ms Marsh-Rees stated: "I personally recall my father receiving a letter from Dr Frank Atherton [the chief medical officer of Wales] in October 2020 that instructed him to no longer shield, even though evidence suggested that the second wave was peaking. We as a group strongly believe that these shortcomings by the Welsh Government resulted in the deaths of many of our loved ones during the second wave of the pandemic who were identified as frail and most at risk to Covid-19.
"Several members of CBFJ Cymru recall the difficulties and the additional risks that they, or their loved one, had to take as a result of the Welsh Government's failure to follow the UK Government in providing supermarkets with the relevant register to help retailers identify vulnerable people. This caused a subsequent delay in vulnerable people in Wales having the ability to access food delivery slots at the start of the pandemic and led to members' loved ones to risk shopping during peak shopping hours; thus, increasing their risk of contracting Covid-19.
"Poor digitalisation of services in Wales can be demonstrated further by the fact that in England, anybody registered with a GP can order a prescription online and have it delivered to their home via Lloyds Pharmacy. In contrast, in Wales, you are only able to order prescriptions online, and have them delivered to your house, if you are housebound. A digital delivery of prescriptions, similar to that in England, would have been invaluable in Wales during lockdown; it would have reduced the risk of exposure to Covid-19 and alleviated the anxiety of increased exposure to the disease.
"I personally, as well as many members of CBFJ Cymru, experienced firsthand the systematic failure of inadequate infection control, which is a key devastating factor at the heart of the Covid-19 pandemic. As a result of our firsthand experiences, many members strongly believe that poor infection control within health care settings led to the increase in transmission of the disease which devastatingly led to an excess in deaths.
"We did everything within our power to keep our loved ones safe; we followed government guidance stringently. The agonising pain and feeling of betrayal, felt by myself and many of our members when our loved ones contracted Covid-19 within a healthcare setting is unfathomable. The lack of PPE and RPE available; the use of agency staff who were moved around different wards, hospitals and health boards; the movement of patients from ward to ward; the movement of healthcare workers from ward to ward; the lack of testing available all propelled the nosocomial transmission of Covid-19. The poor infection control impacted on the life expectancy and quality of countless lives."
Inadequate testing
Ms Marsh-Rees said that despite Covid-19 being airborne,, testing was woefully inadequate: "We believe that the testing of asymptomatic healthcare workers, and regular testing of patients, was introduced far too late by the Welsh Government. We maintain that such dilatory decision-making by the Welsh Government undoubtedly exacerbated nosocomial transmission of Covid-19 and led to healthcare workers becoming vectors of the disease to other patients and staff. We are also aware that many NHS Wales workers were living together in houses of multiple occupancy throughout the duration of the pandemic, therefore making it impossible for them to isolate."
CBFJ Cymru had also identified systematic issues with the Welsh Government's vaccination programme, particularly in relation to the priority groups. Ms Marsh-Rees stated: "Many of our members recall how non-frontline NHS Wales workers were prioritised for a vaccination over their elderly and vulnerable loved one. This was especially distressing for a member of our group who lost their loved one to Covid-19 only days before they were due their vaccination.
"Many feel that their loved one was neglected in hospital because they were `old'. Numerous members of CBFJ Cymru went through the trauma of being told that, based on their loved one's clinical frailty score, they were being refused a ventilator. We have also been informed that even the basic administration of anti-virals was being refused based on an individual's clinical frailty score. This led to some members having to plead with healthcare practitioners.
"Many members believe that elderly people were put at a disadvantage following Public Health England and Public Health Wales' refusal to change the symptoms of Covid-19 to align with those supplied by WHO. We understand that PHE and PHW insisted on retaining the 'top three' symptoms of Covid-19, these being: a cough, high temperature and loss of taste/ smell. CBFJ Cymru understands that most older people experienced differing symptoms, such as extreme fatigue, headaches, diarrhoea. The fact that these symptoms were not recognised placed older people at risk of being ignored and misdiagnosed."
Digital exclusion
Digital exclusion had also caused severe difficulties for older people, said Ms Marsh-Rees: "There was a lack of acknowledgement that older people might need help accessing and using digital technology," she wrote. "One of our members' loved one, while in hospital suffering with serious health issues himself prior to catching nosocomial Covid-19, used his own personal iPad, and IT knowledge, to facilitate video calls between patients on his ward and their loved ones.
"This act of extreme compassion gave many families the invaluable opportunity to say some sort of goodbye to their loved one. Additionally, many parts of Wales are very rural with poor internet connection and poor mobile phone signal. Structures could have been incorporated within social distancing and lockdown measures to ensure that digital exclusion was avoided or kept to the very minimum at the least.
"Throughout the pandemic, our members lost their loved ones. As can be seen from the above, and the many examples the Inquiry will hear, the same mistakes continued to be made. Mistakes which were avoidable. Had the Welsh Government learned from its mistakes, and acted on any learning, some mistakes would not have been made and lives might not have been lost."
---
Support our Nation today
For the price of a cup of coffee a month you can help us create an independent, not-for-profit, national news service for the people of Wales, by the people of Wales.