News
Investigation by NSPCC reveals surge in child abuse image crimes in Wales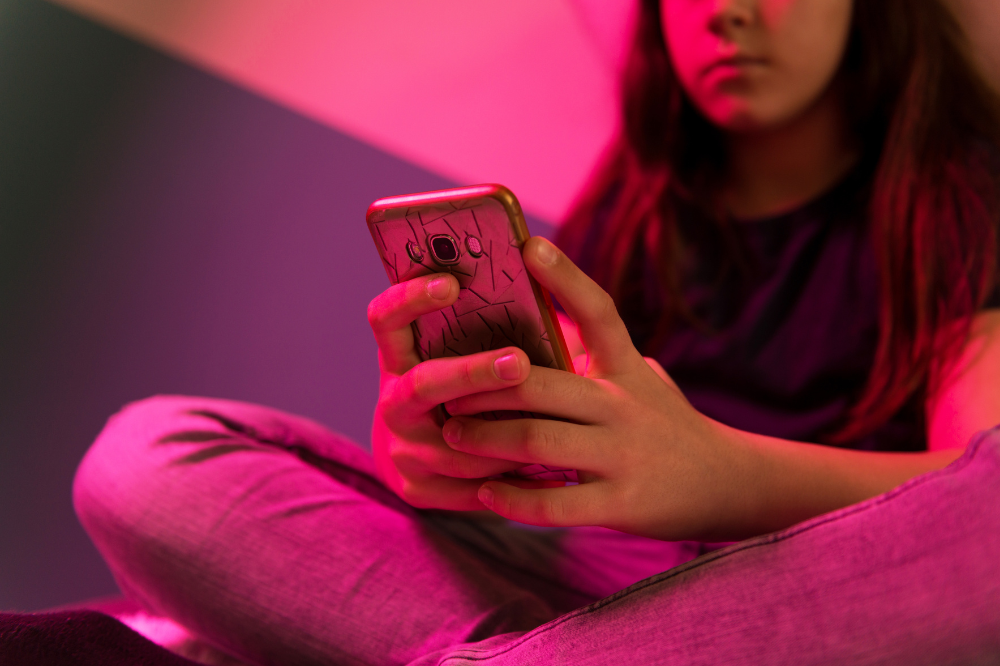 An investigation by the NSPCC has revealed crimes involving indecent images of children have surged by 43% in Wales in the last five years.
The report by the childrens charity has warned that unregulated social media is fuelling the unprecedented scale of online child sexual abuse.
The NSPCC fears that behind every offence there could be multiple child victims who are continually re-victimized as images are shared.
More than 30,000 crimes involving the sharing and possession of indecent images of children took place across the UK last year according to freedom of information data.
This included 2,061 such crimes recorded by the four police forces in Wales, an increase from 1,437 in 2016/17.
The NSPCC said the issue of young people being groomed into sharing images of their own abuse is pervasive and tech bosses are failing to stop their sites being used by offenders to organise, commit and share child sexual abuse.
The charity is calling on the government to give children, including victims of sexual abuse, a powerful voice and expert representation in future regulation by creating a statutory child safety advocate through the Online Safety Bill.
Regulation

This would ensure that children's experiences are front and centre of decision making, building safeguarding experience into regulation to prioritise child protection.
It comes as the new research shows Snapchat is the social media site offenders most used to share child abuse images.
The app, popular with teens, was used in 43% of instances where platform data was provided by police.
Roxy Longworth was 13 when she was contacted by a boy four years older than her on Facebook who coerced her into sending images via Snapchat.
He sent the pictures to his friends which resulted in Roxy being blackmailed and manipulated into sending more images to another older boy who shared them via social media.
Roxy said: "I sat on the floor and cried. I'd lost all control and there was no one to talk to about it. I blocked him on everything and prayed he wouldn't show anyone the pictures because of how young I was.
"After that, I was just waiting to see what would happen. Eventually someone in my year sent me some of the pictures and that's when I knew they were out."
Facebook, Instagram and WhatsApp, which are all owned by Meta, were used in a third of instances where a site was flagged.
Threatening
Holly, who's name has been changed to protect her identity, called Childline in despair when she was 14.
During the call, she said: "I am feeling sick with fear. I was talking with this guy online and trusted him. I sent him quite a lot of nude pictures of myself and now he is threatening to send them to my friends and family unless I send him more nudes or pay him.
"I reported it to Instagram, but they still haven't got back. I don't want to tell the police because my parents would then know what I did and would be so disappointed."
For the first-time records also revealed that virtual reality environments and Oculus headsets, used to explore the Metaverse, were found to be involved in child sexual abuse image crimes.
The NSPCC said committing to a statutory child safety advocate is crucial to act as an early warning system to identify emerging child abuse risks and ensure they are on the radar of companies and the regulator Ofcom.
The advocate would reflect the experiences of young people and be a statutory counterbalance the power of the big tech lobby to help drive a corporate culture that focusses on preventing abuse.
Sir Peter Wanless, Chief Executive of the NSPCC, said: "These new figures are incredibly alarming but reflect just the tip of the iceberg of what children are experiencing online.
"We hear from young people who feel powerless and let down as online sexual abuse risks becoming normalised for a generation of children.
"By creating a child safety advocate that stands up for children and families the government can ensure the Online Safety Bill systemically prevents abuse.
"It would be inexcusable if in five years' time we are still playing catch-up to pervasive abuse that has been allowed to proliferate on social media."
---
Support our Nation today
For the price of a cup of coffee a month you can help us create an independent, not-for-profit, national news service for the people of Wales, by the people of Wales.