News
Investigation reveals thousands of Welsh Government buildings contain deadly asbestos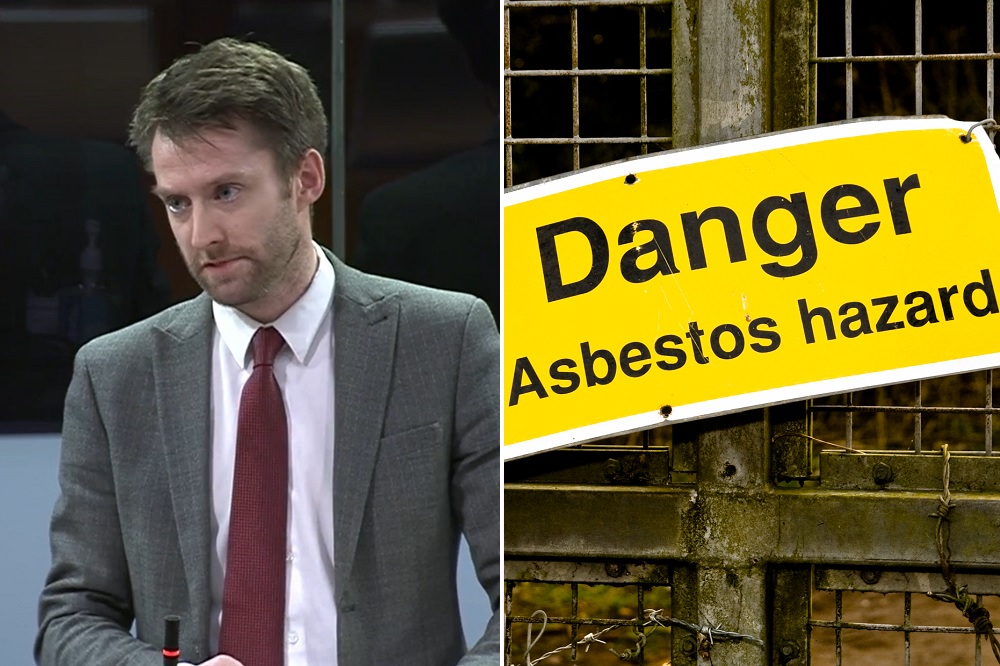 Thousands of public buildings in Wales still contain deadly asbestos, new research has found.
Freedom of information requests found 5,264 council, health board and Welsh Government buildings have asbestos or are suspected of having it.
The Welsh Conservative report revealed 1,302 of the public buildings likely to have asbestos were schools.
1,170 Welsh Government buildings in Swansea had asbestos, representing 90% of its stock.
Cardiff Council had the highest proportion at 92%.
Carmarthenshire had 182 school buildings with asbestos, the highest of all council areas, followed by Cardiff with 104.

Exposure
Long term exposure to asbestos can cause harmful lung conditions and its use in construction is now banned in the UK.
If any asbestos lying dormant in a building is damaged, the fibres, which are known to cause cancer, can be released into the air.
636 health board buildings in Wales were found to have asbestos with 197 of them in Cardiff and Vale.
Health board buildings in Powys had the highest proportion with asbestos at 94%.
In total, 35% of the Welsh Government's administrative estate had asbestos.
Asbestos is more likely to be found in buildings constructed prior to the year 2000 and is not harmful unless the fibres are disturbed.
"Public health risk"
Welsh Conservative Shadow Local Government Minister Sam Rowlands MS said: "These buildings house council workers, NHS staff, patients, teachers, pupils, and more – they should be able to go to work, school, or hospital and feel safe there, especially from this substance with the potential to cause cancer.
"Whilst we know it's unlikely that asbestos will be inhaled unless buildings are damaged, the scale of this issue suggests a public health risk that is just not being tackled.
"These buildings are in the hands of government – be it local or national – with enormous numbers of people coming through their doors every day, so Labour ministers really need to examine the possibility of ring-fencing funding to address these defects.
"Otherwise, the public servants who go there to educate our children and treat our parents will continue have to enter a building they know may be unsafe for them and others."
A Welsh Government spokesperson said: "We provide guidance to local authorities to help them fulfil their responsibilities of managing, monitoring and, if necessary, removing asbestos from their buildings.
"We maintain careful records of our own buildings and consider whether removal of asbestos is practical as part of refurbishment work."
---
Support our Nation today
For the price of a cup of coffee a month you can help us create an independent, not-for-profit, national news service for the people of Wales, by the people of Wales.