News
Investment needed in emergency cancer care in Wales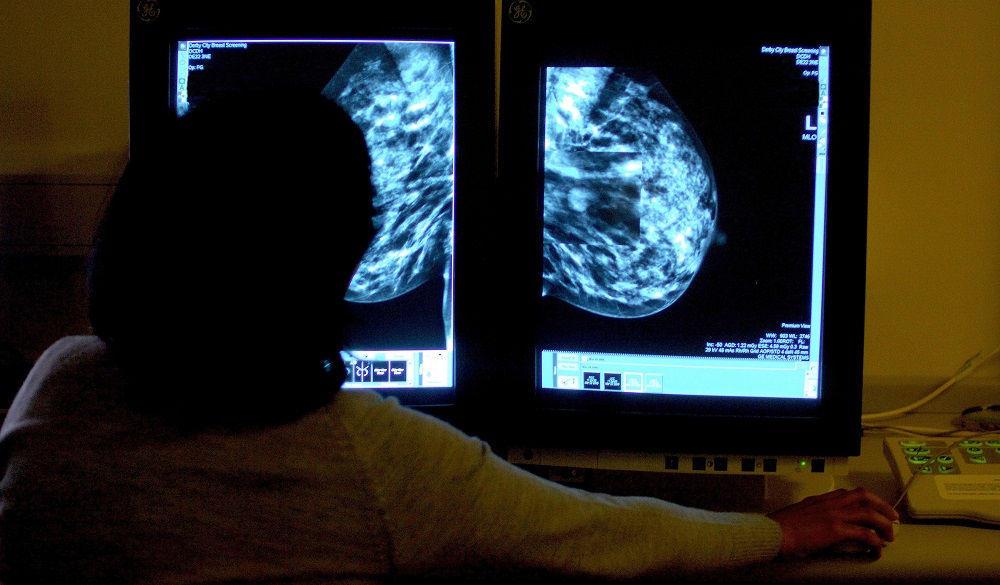 Siân Williams
The Wales wide shortage of cancer specialists needs addressing and could even be rectified by a few extra nurses says the Royal College of Physicians (RCP).
Today (24 January) the RCP launched a major new report Cancer care at the front door – The future of acute oncology in Wales calling for investment in emergency cancer care.
The report runs to 53 pages and Dr Hilary Williams, Consultant Oncologist and Wales Cancer Network lead for acute oncology agreed to take Nation.Cymru through some of the key findings.

A&E
More than one-third of cancer cases are diagnosed when people arrive at hospital in an emergency.
Those are UK figures according to Dr Williams who says: "I think we're a little bit higher in Wales – probably because of the link to depravation. Something we all see is – doctors and nurses working in different parts of Wales – we do seem to diagnose cancer later in people who have got less money, and are more deprived."
Then you factor Covid in, explained Dr Williams.
"We don't know the exact Covid figures but we think that figure could be higher again – particularly for some cancers, like bowel cancer I work in. We've seen, unfortunately, what we call stage migration where cancers grew over Covid and weren't diagnosed. Often that means they present as an emergency – that's a current issue now."
Although the RCP report is newly published, the data in it is already "a bit older now" warns Dr Williams.
"The paper has just come out but we know around the world it's the same. But the rates are high in the UK for emergency diagnosis. For some cancers – like breast cancer perhaps – it's probably higher than that.
According to the report, one out of every five hospital bed in Wales is occupied by patients with a cancer related problem.
Dr Williams suggests that one reason being that all the different cancer specialist treatments on offer "have grown a little bit apart," she explains.
"As oncologists we tend to be more focused on the treatment we can give, the chemotherapy, radiotherapy … a lot of the services are run by our amazing nurses. It's been a bit of a battle but we've kind of almost gotten to the one nurse in every acute hospital in Wales. They are often nurses that have had quite a lot of training in different things and probably have been (working) for 10 years. Acute care is a complex skill set."
How many of these specialist nurses do we currently need in Wales?
Dr Williams said: "What you want to be able to do is run a core service really well so that you have cross-cover so that you don't rely on one person. You need a team leader and that may be a senior doctor or a senior nurse. For some people, the symptoms of advanced cancer give them quite a lot of physical issues – like their walking."
That's where our NHS physiotherapists and occupational therapists come in explains Dr Williams.
"They are the people who can help you stay in the community and get back to normal life and they are absolutely is invaluable, we have discovered.
"And then we also need to think how we cover beyond the 9-6 o'clock on a Monday to Friday. It's about saying we need a team – it's not about relying on one person."
Bed blocking
The report states that a third of hospital admissions could be avoided, and that most people who have cancer will have an emergency hospital admission in their last year of life.
"It's about thinking in a more collaborative way – we did a pilot at Velindre (Cancer Centre in Cardiff) and we set up a unit with a team of staff readily available."
So rather than having patients sitting in a bed on a ward all day waiting for different treatment from a range of different specialists, the patient goes to a specialist centre withing, for example, a large hospital.
"In Wales and throughout the UK there has been funding to build up such spaces," says Dr Williams.
"But they might only have that one (specialist cancer) nurse in that hospital – or not even that – therefore it might be hard to set up that sort of service until you're a bit better staffed."
How many staff are we talking about?
"It's not huge numbers – I mean it depends on the size of the hospital. If it's a smaller hospital it's about how you build up a rota so that there's someone there when you're off. So it might be that for three hospitals you need four or five nurses so that they cross-cover each other. So that the minute your nurse is off the service doesn't shut – that's one of the current problems."
In response to the RCP a spokesperson for Welsh government said:
"We have set out a comprehensive approach to improving cancer outcomes, including committing to detect cancer earlier and setting an expectation of all acute hospitals having an Acute Oncology Services.
"Health boards and trusts will plan and deliver cancer services in response to these commitments."
---
Support our Nation today
For the price of a cup of coffee a month you can help us create an independent, not-for-profit, national news service for the people of Wales, by the people of Wales.