News
Iranian refugee celebrates Masters degree after rebuilding her life in Wales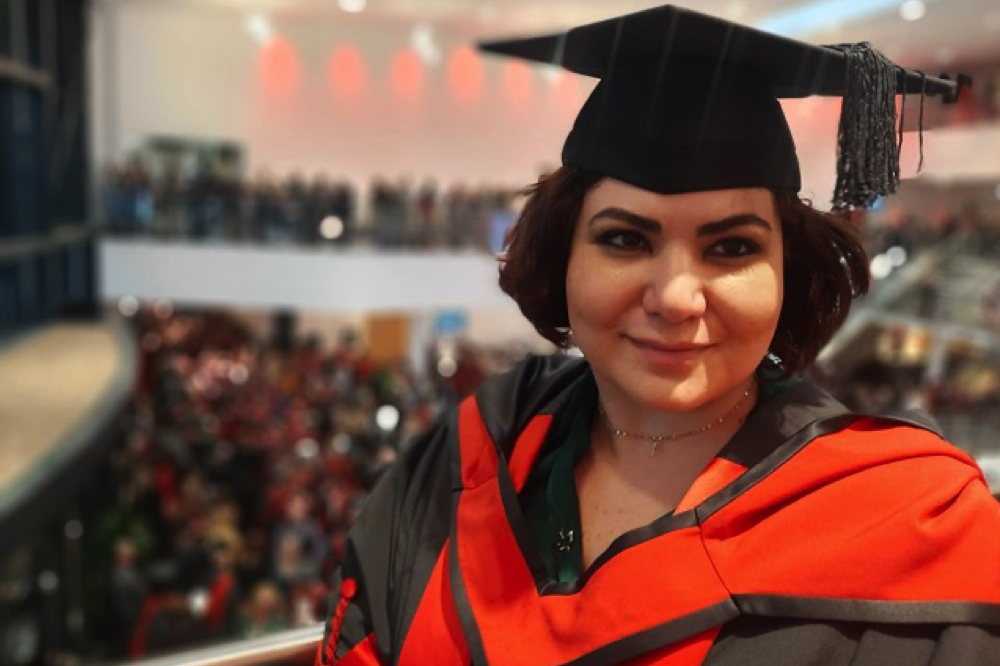 An Iranian woman who fled persecution has rebuilt her life in Wales thanks to a scholarship program for people seeking sanctuary.
This week, Ida Mirzaee will graduate from the University of South Wales with a Masters degree in Animation after living on just £5 a day in the asylum system.
After arriving in Wales in January 2020 – just months before the Covid-19 pandemic struck – Ida found herself in a strange culture and faced the enormous task of starting again, despite knowing very little English.
Ida attended ESOL (English for Speakers of Other Languages) online classes run by Dr Mike Chick, to help improve her English and introduce her to new friends.
She went on to receive a place on the USW Sanctuary Scholarship scheme, which enabled her to study her Masters degree.
First step
Ida said: "Mike's classes were such an important starting point for me, because his guidance and the information he provided helped me to access so much support, including the opportunity to study at USW thanks to the Sanctuary Scholarship.
"During the Covid-19 pandemic he really kept us going, giving us hope and ultimately allowing us to take that first step to changing our lives.
Ida also received support from Albany Road Baptist Church who provided her with a "home" and a safe environment to study.
Ida added: "I think of my Church community and University community as family, as these people have played such a key role in my journey – good hearted, king people who took the time to help me regain hope for my future."
After two years of waiting for a Home Office decision on her claim for asylum, Ida was finally granted refugee status in 2022 – and is now well on the way to achieving her dream job in the animation industry.
The newly graduated former student said: "Being a person seeking sanctuary in Wales is life changing indeed – like you are standing next to a busy road. One way leads to a job that doesn't need the skills or qualifications you may have.
Career
"Doing these jobs, when you know you have more to offer, can lead to mental health problems as you feel undervalued and of little use to society.
"However, in the other direction, if you are lucky, you can use will use your skills and experience and develop a professional career and be useful for society.
"Fortunately, studying at USW meant I could follow this direction, which has affected my life now, and my future life chances, profoundly. There is now hope on this road, where before, there was none.
Ida hopes her story of success will inspire others to follow their dreams and study in a field they love.
Dr Mike Chick, USW's Refugee Champion, added: "Ida is an exceptional individual who has overcome many hardships, obstacles and setbacks in her struggle to achieve a dignified, meaningful life free from persecution and threat.
"It is always remarkable to meet people such as Ida who face up to such adversity with a resilience and good-natured optimism that one can only admire."
You can watch Ida's animated film trailer here.
---
Support our Nation today
For the price of a cup of coffee a month you can help us create an independent, not-for-profit, national news service for the people of Wales, by the people of Wales.