News
Iranian State TV hosts 'debate' on Welsh independence
//= do_shortcode('[in-content-square]')?>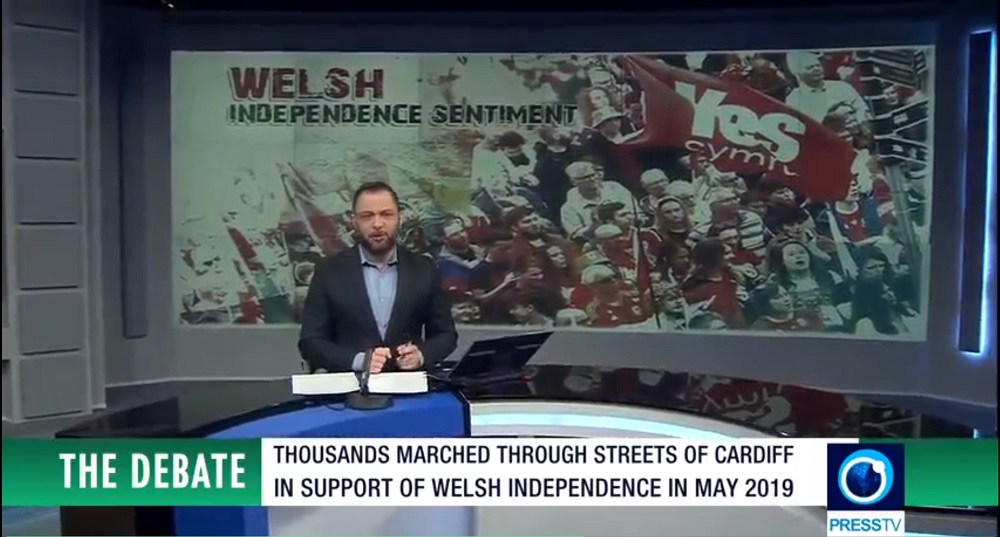 The news channel of the Iranian state broadcaster has held a debate on the merits of Welsh independence.
Press TV hosted the discussion on the possible break-up of the United Kingdom between global security analyst Paul Ingram of Wales and civil rights campaigner Marc Wadsworth in London.
Press TV is an Iranian state-owned news and documentary network that broadcasts in the English and French languages. It is affiliated with the Islamic Republic of Iran Broadcasting, the only organization legally able to transmit radio and TV broadcasts in Iran.
"A recent poll suggested that backing for Welsh independence is at a record high," the presenter said, before asking the contributors why that was the case.
Paul Ingram said that it "spelt a very serious threat to the union in the medium to long term. And with people like Boris Johnson in the driving seat in London, that has actually driven this independence move as strongly as anything."
Marc Wadsworth suggested that the way the Covid-19 pandemic had been handled in Wales, which was "much better than in England – in fact, they are reopening cafes and restaurants and barbershops and gyms way ahead of England because of their success in tackling the pandemic has shown the competency really of the Welsh leadership.
"The fact that the Welsh Parliament is now a parliament rather than just an Assembly. And the incompetence of the Boris Johnson government in London and Westminster, probably the most corrupt government we've seen in this country."
He added that Welsh people felt "very bitter indeed" that their coal had been "plundered" by England. "So I can quite understand why there has been this skyrocketing of support for independence."