News
Is the Welsh Government right to back hydrogen plants?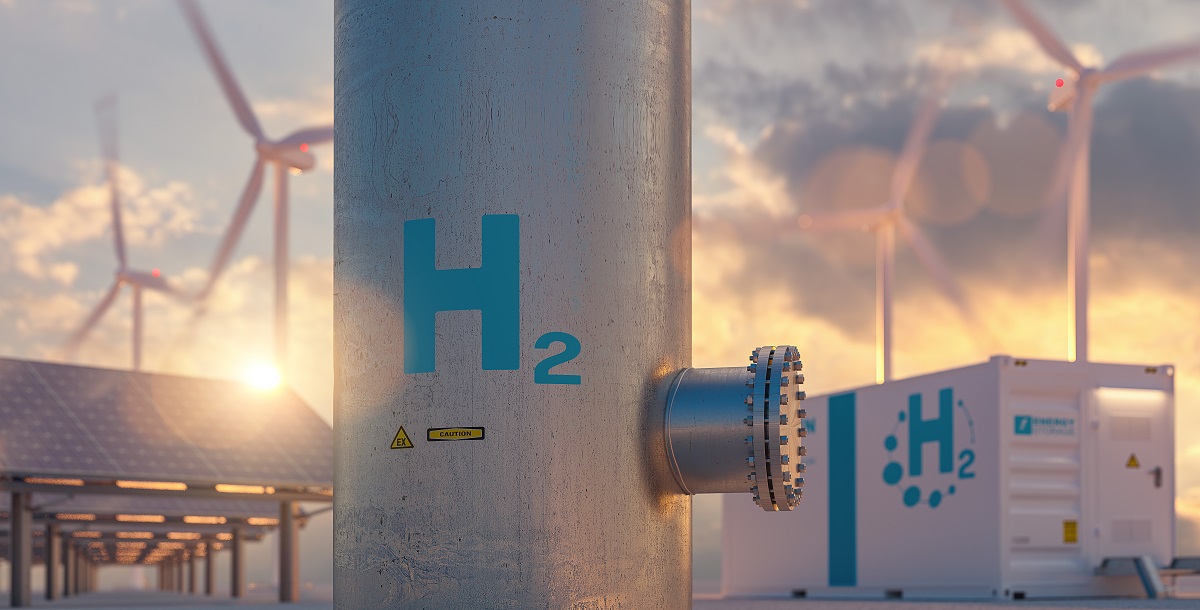 Martin Shipton
Hydrogen has been accepted by the Welsh Government as an essential element of its renewable energy strategy.
But not everyone thinks this is a good idea.
A planned hydrogen plant in Bridgend has aroused significant local opposition, including from a director of an engineering company located opposite the development site. There will undoubtedly be more such proposals.
A Welsh Government report detailing its suite of renewable energy sources includes a section on hydrogen which states: "Hydrogen has a role in the decarbonisation of the Welsh energy system, particularly in decarbonising industry and shipping and providing flexible electricity generation. The overall energy system cost is higher in scenarios without hydrogen.
"The Welsh Government should explore technology options, assess drivers, and assess the benefits and risks of different hydrogen production technologies for informed investment decisions. Timeframes should recognise the UK's 10GW hydrogen production target by 2030.
"Hydrogen use for meeting some industry, heavy transport, and electricity generation demands in Wales results in the most cost-effective energy system. Further investigation is needed to determine the extent of hydrogen's role in residential heating and other sectors.
"Hydrogen production in Wales can come from various sources, including electrolysis, natural gas with CCS [carbon capture and storage], bioenergy or nuclear cogeneration. The Welsh Government can shape hydrogen production and consumption in line with decarbonisation goals. Factors like safety, public acceptance, technology costs, and fuel prices – eg natural gas price for blue hydrogen – can influence deployment levels. Consideration of the global hydrogen market is also important in decision-making."
Lawrence Till is a director of an engineering company whose premises in Bridgend looks on to the site of a hydrogen plant whose construction is due to start in the autumn..

Explosion risk
He has spent his career working in the energy industry and has years of experience working in zones with elevated explosion risks, as well as significant experience in developing renewable energy systems for harsh environments, where energy efficiency is normally the driving factor in whether something is plausible or not.
Part of his business involves the development of tools for geothermal and hydrocarbon wells where the main focus is on harvesting energy to power sensors to allow improvements in safety and the reduced likelihood of economic disasters.
Mr Till said: "The impact of hydrogen leaks from facilities has been shown in technical papers, including one published in Nature, to be highly questionable in terms of the impact on climate change. This is due to hydrogen hampering natural atmospheric reactions which otherwise would reduce methane levels in the air.
"Therefore, as the hydrogen leakage goes up, the methane levels go up, methane being more potent than CO2 for atmospheric warming.
"This phenomenon is also discussed in the UK Low Carbon Hydrogen Standard, which is even cited in the HyBont memorandum of understanding [between Bridgend County Borough Council and the Marubeni Corporation relating to the project opposite his business premises].
"Despite this, the plan includes a poorly defined hydrogen pipeline which will increase leakage. It is difficult to estimate the magnitude of leakage in the proposed site as technical details are lacking, seemingly not complying with legislated health and safety requirements.
"The efficiency of the electrolysis process is low, which means that unless there is an excess of renewable, totally clean energy in the first place, there will end up being more requirement for energy from the grid, which may not be from clean sources. So relying on hydrogen before you've got the entire supply chain cleaned up is not sensible.
"The costs associated with hydrogen are significant – and the safety issues of hydrogen are very significant. When Norway had four filling stations, one of them exploded, resulting in the whole of the infrastructure for hydrogen cars in the country collapsing.
"There have been multiple hydrogen-related issues in transport in California, including recently a seven-month old facility with 10 buses at $1.1m each where one of the buses exploded during refuelling.
"Even the Health and Safety Executive accidentally had an explosion when testing the safety related to the ignition of a hydrogen leak that occurred during refuelling, showing the very low ignition level at which hydrogen presents safety risks."
---
Support our Nation today
For the price of a cup of coffee a month you can help us create an independent, not-for-profit, national news service for the people of Wales, by the people of Wales.