News
It's not enough for Labour to just be less rubbish than the Tories – Angela Rayner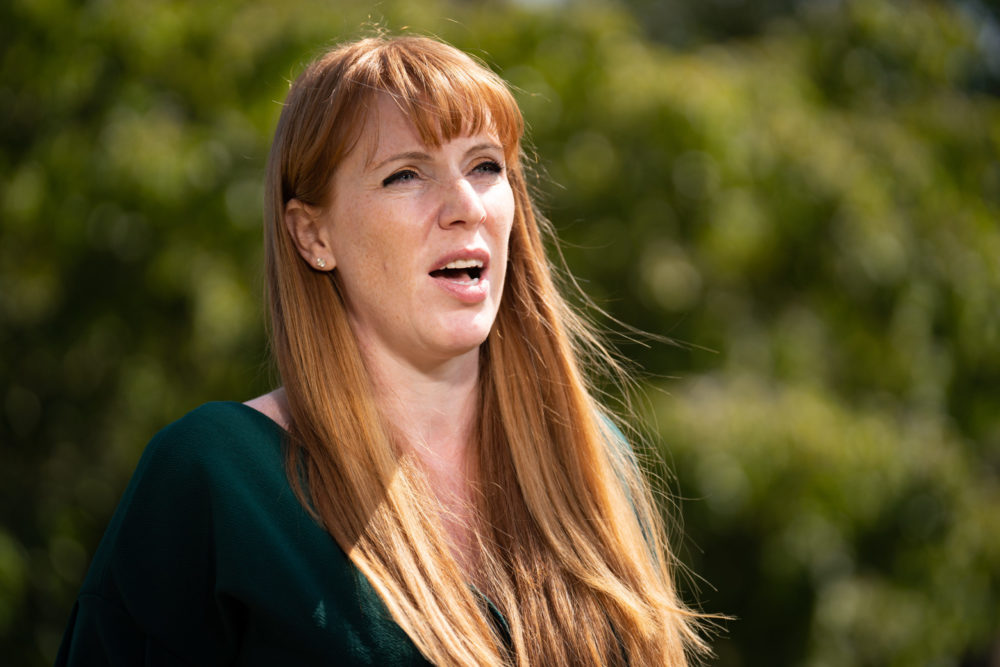 It is not enough for Labour to be less rubbish than the Tories to win the next election, the party's deputy leader has said.
Speaking at a recording of the Party Political podcast with comedian Matt Forde during the Edinburgh Festival Fringe on Friday, Angela Rayner said the party had to show it was "radical, realistic and responsible".
With her party riding high in the polls ahead of a general election expected next year, the deputy leader said voters do not want to see Labour believe they "have it in the bag" ahead of ballots being cast, adding that a Labour government would have to be realistic about what could be achieved.
"I'll just be safe and be a little less crap than these people and they'll let me in – that's not a way of getting there," she said.
"But you've also got to be able to give people hope for the future, but be realistic about what you're potentially taking on because the Tories have crashed the economy.
"We are in a bit of a managed decline spiral at the moment, so there has to be some radicalism in, like, the green prosperity plan and the vision of how we can build the industries, but also the realism of (saying) we won't be able to do everything at the same time."
Ms Rayner's visit north of the border comes in the same week her party drew ever closer to the SNP in the polls, with a YouGov survey showing just four percentage points between the two in general election voting.

Slump
The party has been working to win back support after a slump following the 2014 independence referendum that saw the Tories seize second place at Holyrood, with Ms Rayner saying Labour had won back respect in Scotland.
"The landscape has changed towards Labour over the last couple of years," she said.
"We've been working really hard to earn back that respect back because I think we lost it in Scotland, people were very emotionally charged because Scotland has always been traditionally quite a Labour area.
"I think they felt quite betrayed by Labour for a long time."
The Labour deputy leader also shared her view on disruptive protests by groups like Just Stop Oil and This is Rigged, which have seen activists glue themselves to roads across the country and disrupt First Minister's Questions in Scotland.
When she was 18 years old, Ms Rayner said, she would have seen such groups as an "irritant", adding: "I don't think it brings people round, in my opinion."
She continued: "As someone who's had to convince the public to go with what I want sometimes, especially as a union rep, pissing them off is not the way to bring them with you, in my opinion, there's other ways of doing it."
---
Support our Nation today
For the price of a cup of coffee a month you can help us create an independent, not-for-profit, national news service for the people of Wales, by the people of Wales.