News
Johnson accuses Sunak of 'talking rubbish' as resignation honours row heats up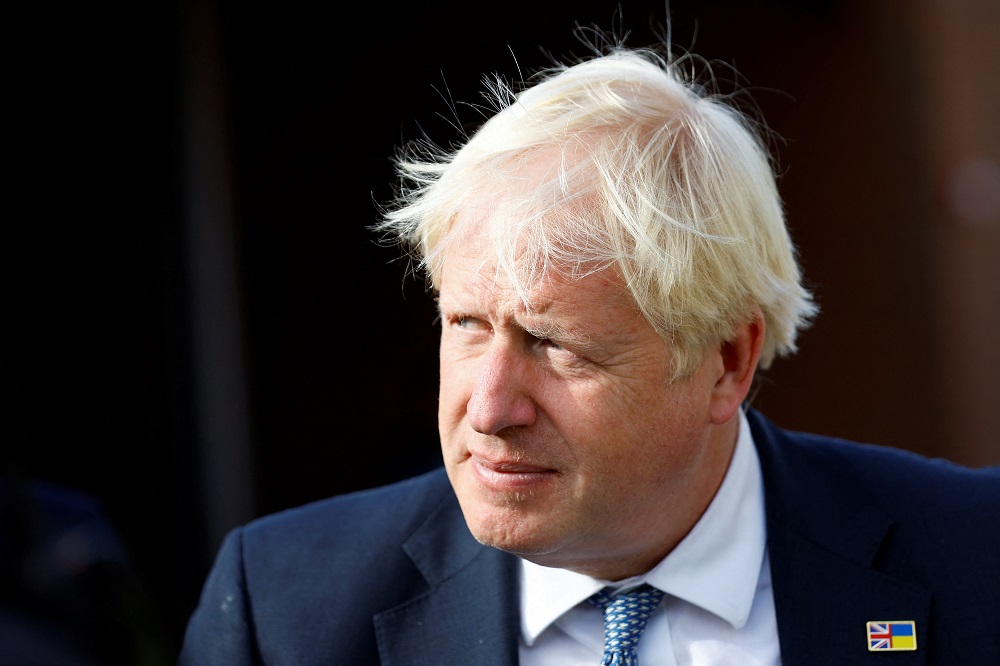 Boris Johnson has accused Rishi Sunak of "talking rubbish" after the Prime Minister accused his predecessor of asking him to overrule the vetting committee to push through his House of Lords nominations.
The rancour between former Tory leader and his successor descended into a public slanging match as Mr Sunak said his one-time ally had asked him to "do something I wasn't prepared to do".
"I didn't think it was right and if people don't like that, then tough," Mr Sunak said on Monday in his first comments since Mr Johnson dramatically resigned as an MP.
Publicly turning on the man he used to share Downing Street with, Mr Sunak suggested Mr Johnson wanted him to ignore the recommendations of the House of Lords Appointments Commission (Holac).
But Mr Johnson's camp accused the man who was his Chancellor of having "secretly blocked" the peerages of former culture secretary Nadine Dorries and other allies in his resignation list.
The former prime minister released a statement saying: "Rishi Sunak is talking rubbish.
"To honour these peerages it was not necessary to overrule Holac – but simply to ask them to renew their vetting, which was a mere formality."
The escalating war of words came after Downing Street published Mr Johnson's resignation honours list on Friday, lacking the names of sitting MPs including Sir Alok Sharma, who was Cop26 president, and former minister Nigel Adams.
Hours later Mr Johnson announced that he would stand down as an MP as the Privileges Committee investigating whether he lied to Parliament over partygate prepared to find that he had broken the rules and recommend a suspension which could trigger a by-election in his Uxbridge and South Ruislip constituency.
Mr Adams and Ms Dorries also said they were quitting the Commons, triggering three challenging by-elections for the Prime Minister as his party trails in the polls.

Recommendations
On Monday morning, Mr Sunak suggested Mr Johnson wanted him to ignore Holac's recommendations or to dish out promises.
"Boris Johnson asked me to do something that I wasn't prepared to do because I didn't think it was right," the Prime Minister said when asked after a speech at the London Tech Week conference.
"That was to either overrule the Holac committee or to make promises to people.
"Now, I wasn't prepared to do that. I didn't think it was right and if people don't like that, then tough."
There have been claims that Mr Johnson reached a "gentleman's agreement" with Mr Sunak that he would wave through the honours list and allow the MPs to be re-vetted by Holac at a later date so they would not have to stand down now.
One Downing Street source said the Cabinet Office had made it clear to Mr Johnson that there is no re-vetting process.
Mr Johnson's camp has accused his successor of breaking the deal that has now enflamed tensions rather than buying a ceasefire in the hostilities.
An ally told the PA news agency: "Rishi secretly blocked the peerages for Nadine and others.
"He refused to ask for them to undergo basic checks that could have taken only a few weeks or even days."
Untrue
The Prime Minister's official spokesman said it is "entirely untrue to say that anyone from No 10 attempted to remove or change" the list approved by Holac, understand to have been finalised in February.
The body, which Mr Johnson himself overruled while in No 10 over the peerage of Tory donor Peter Cruddas, has confirmed it did not support eight nominees put forward by the ex-leader.
Downing Street took the decision on Saturday to declassify Holac chairman Lord Bew's approved names to Mr Sunak.
The letter, dated February 5, contains the seven peerages announced on Friday, along with a redacted name of a person who took the "personal decision to withdraw themselves".
The Privileges Committee met on Monday to finalise and discuss the publication of its report into Mr Johnson, who has dismissed the investigation as a "witch hunt".
The probe is thought to have ruled that Mr Johnson lied to Parliament when he told MPs Covid rules were followed in Downing Street despite boozy parties taking place while social distancing restrictions were in place.
Reports suggest the panel was set to recommend at least a 10-day suspension, reaching the threshold for a by-election to be potentially triggered in Mr Johnson's west London seat.
Mr Johnson accused the committee of "bias" and likened it to a "kangaroo court".
The resigning MPs are yet to formally trigger their exit from the Commons under the archaic process of being appointed to be the Steward and Bailiffs of the Chiltern Hundreds or of the Manor of Northstead.
---
Support our Nation today
For the price of a cup of coffee a month you can help us create an independent, not-for-profit, national news service for the people of Wales, by the people of Wales.