News
Johnson called Cummings 'total and utter liar' after Barnard Castle row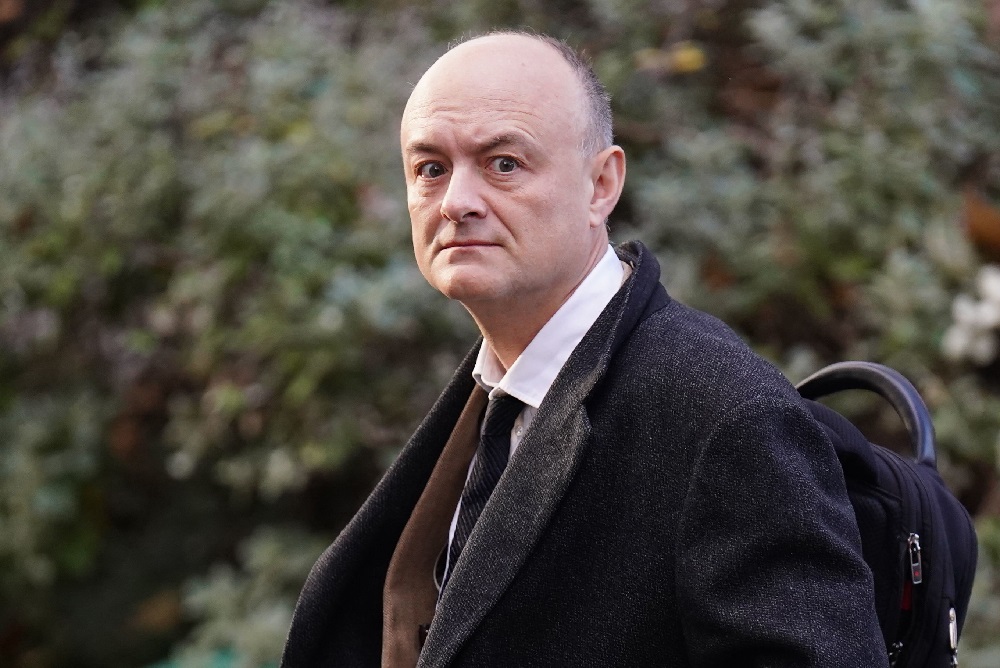 Boris Johnson raged that Dominic Cummings was a "total and utter liar" after his lockdown trip to Barnard Castle became public.
Mr Cummings, who appeared before the Covid inquiry on Tuesday, also said that the handling by Downing Street of the fallout from his trip was an "absolute car crash".
Mr Johnson's then chief adviser took a "short drive" to the town in April 2020, about 25 miles away from where he was isolating, on his wife's 45th birthday – saying he was testing his eyesight after it was affected by Covid-19, to "see if I could drive safely".
WhatsApp messages shared with Lady Hallett's probe showed Mr Johnson claiming that his adviser had never told him he had gone to Durham.
In messages dated July 19 2021, Mr Johnson said: "Cummings a total and utter liar. He never told me he had gone to Durham during lockdown.
"I only discovered when the stories started to come out about Barnard Castle etc. I believed Mary Wakefield when she wrote a piece in spec giving impression they had been in London the whole time.
"He later claimed that he had told me but that my brain was so fogged by Covid that I didn't register.
"It's not true, I would have noted it.
"He never told me. I then tried my very best to defend him."

Disaster
Mr Cummings was questioned by counsel to the inquiry, Hugo Keith KC, about the high-profile controversy and the impact it had on confidence in the Government.
He said Downing Street's handling of the matter "did cause a lot of people pain".
Mr Cummings said: "It was certainly a disaster, the whole handling of the situation.
"But there were other factors involved with it all as well – testing and PPE and many other things were all going haywire at the time."
Mr Cummings said it was "completely reasonable" for security reasons to move his family out of his house, but on the Barnard Castle disclosures he said the way it was "handled, it was an absolute car crash and disaster and did cause a lot of people pain".
But he added: "In terms of my actual actions in going north and then coming back down, I acted entirely reasonably and legally and did not break any rules."
At the time, Mr Cummings declined to apologise, saying his actions were "reasonable in these circumstances", adding: "I don't regret what I did" – something which he reiterated to the inquiry on Tuesday.
Durham Police previously said officers had concluded "there might have been a minor breach of the regulations that would have warranted police intervention", but did not intend to take "retrospective action".
In March 2020, Mr Cummings also made a controversial 260-mile drive from London to Durham with his wife, journalist Mary Wakefield, and their four-year-old son, to stay on his parents' farm while strict travel restrictions were in place.
In an extraordinary press conference in the 10 Downing Street garden in May of the same year, he said his journey to Durham was justified as he sought to protect his family's health.
---
Support our Nation today
For the price of a cup of coffee a month you can help us create an independent, not-for-profit, national news service for the people of Wales, by the people of Wales.