News
Johnson 'was updated on resignation honours list by Cabinet Office before June'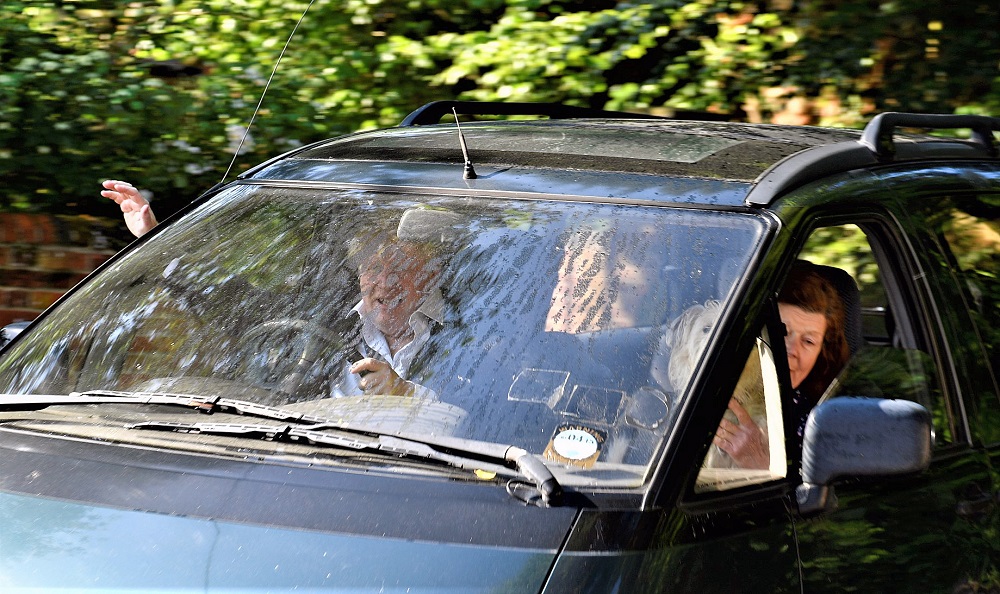 Boris Johnson was given updates about his resignation honours list before he met with the Prime Minister in June, it is understood.
The former prime minister is involved in a public spat with Rishi Sunak over his House of Lords nominations, after Nadine Dorries and other allies missed out on getting peerages.
Ms Dorries has claimed information about what was needed for her to pass the vetting process for nominees was not relayed to her in time and accused the Prime Minister of "duplicitously and cruelly" blocking her appointment.
She used an interview with TalkTV to launch a fresh attack on Mr Sunak, claiming he used "weasel words" and "sophistry" in a meeting with Mr Johnson last week which left the outgoing MP believing she would be included.
It is understood Mr Johnson was provided with information via the Cabinet Office about his list some time after the House of Lords Appointments Commission (Holac) sent a list to Mr Sunak in February of the seven approved names which were announced on Friday.
The former leader's team has been contacted for comment.

Vetting process
Downing Street said it would have been inappropriate for either No 10 or the Cabinet Office to contact individuals going through the vetting process directly.
"In line with the longstanding custom, the Prime Minister forwards the list unaltered following vetting by Holac (the House of Lords Appointments Commission)," the Prime Minister's official spokesman said.
"Obviously it is not for No 10 or the Cabinet Office to be in contact with individuals going through the Holac process – again, that would not be appropriate."
Ms Dorries, who claims she stood down as an MP after being "bullied" by Downing Street, said she only learned that her name was not on the list around half an hour before it was published.
Mr Johnson announced a shock resignation from Parliament on Friday in advance of a report which was expected to find he deliberately lied to MPs over the partygate scandal, before launching into a war of words with the man who was once his chancellor.
The rancour between the former Tory leader and his successor descended into a public slanging match as Mr Sunak said his one-time ally had asked him to "do something I wasn't prepared to do".
The Prime Minister suggested Mr Johnson wanted him to ignore the recommendations of the House of Lords Appointments Commission.
But Mr Johnson's camp accused him of having "secretly blocked" the peerages of former culture secretary Ms Dorries and other allies in his resignation list.
The former prime minister released a statement saying: "Rishi Sunak is talking rubbish.
"To honour these peerages it was not necessary to overrule Holac – but simply to ask them to renew their vetting, which was a mere formality."
The Cabinet Office dismissed the attack, saying: "Holac did not support the nominations of the MPs put forward by the former prime minister.
"It is unprecedented for a sitting prime minister to invite Holac to reconsider the vetting of individual nominees on a former prime minister's resignation list.
"It is, therefore, not a formality."
Despite the expected findings of the Privileges Committee this week, Mr Johnson has insisted "I'll be back" – a reference to Arnold Schwarzenegger's Terminator.
In the Daily Express, the former prime minister said "We must fully deliver on Brexit and on the 2019 manifesto. We must smash Labour at the next election.
"Nothing less than absolute victory and total Brexit will do – and as the great Arnold Schwarzenegger said, I'll be back."
Terminator 2
The message echoed Mr Johnson's sign-off during his final appearance at Prime Minister's Questions last year, when he told MPs: "Hasta la vista, baby" – the catchphrase of Schwarzenegger's cyborg character in the 1991 movie Terminator 2: Judgment Day.
That reference similarly left the door open for a possible comeback, but the former Uxbridge and South Ruislip MP remained on the back benches until quitting the Commons on Friday.
Meanwhile, Sir Keir Starmer warned that Tory infighting between the two erstwhile allies is damaging the UK's reputation internationally and putting off investors.
The Labour leader said the three by-elections triggered by Ms Dorries, Mr Johnson and Nigel Adams were effectively "political tantrums".
Beyond the potential neglect of UK-wide issues like the cost of living, focus on the turmoil could also have more far-ranging implications, he suggested.
Speaking to business chiefs at London Tech Week, he said: "There's a deeper price because there's a reputation hit to the UK. I think there's an economic hit as well … many investors said to me, we're not investing in the UK right now because we don't see the conditions of certainty and stability we need in order to invest."
---
Support our Nation today
For the price of a cup of coffee a month you can help us create an independent, not-for-profit, national news service for the people of Wales, by the people of Wales.