News
Johnson's 'track record' meant he had 'problem' replying to race report – claim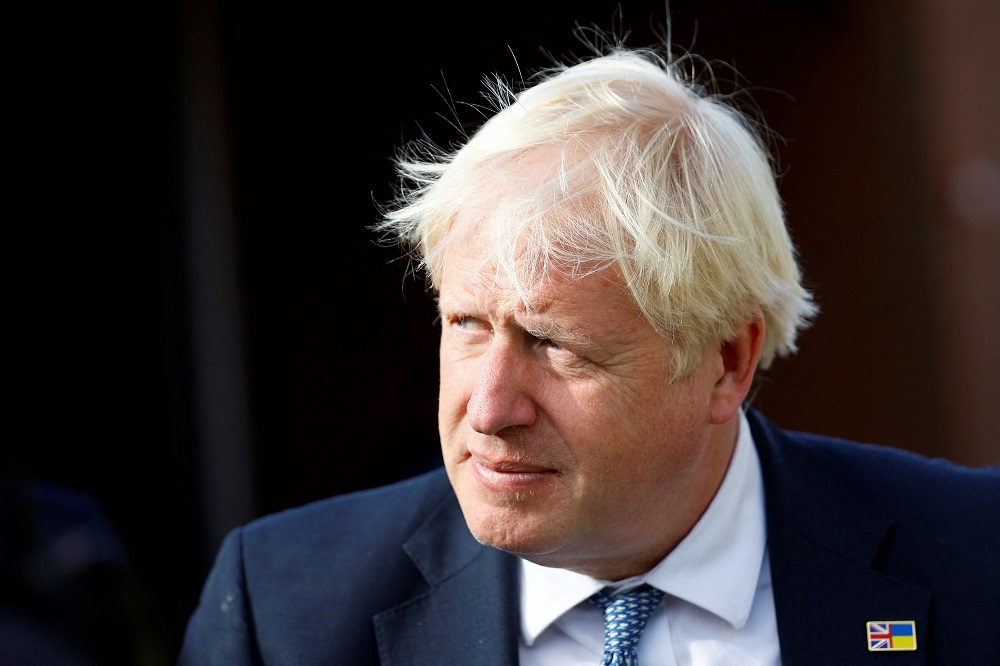 Boris Johnson's track record meant he had a "problem" responding to a controversial report from the Commission on Race and Ethnic Disparities and as prime minister he conceded "the race thing's difficult for me", its chairman has claimed.
The claims were made in an interview with the commission's chairman, Lord Sewell, in The House magazine.
Lord Sewell reportedly said former prime minister Mr Johnson's "bad track record" on statements on race left him with a "problem" over how to respond to the report when it came out in 2021, adding that he said in a meeting "the race thing's difficult for me".
A spokesman for Mr Johnson said there had been a "misunderstanding", saying Mr Johnson had an "excellent track record", but had "properly" declined a suggestion that he should present the report himself, to keep it independent of government.
"He can't… deliver a nuanced argument about race given his track record," Lord Sewell also reportedly told The House.
Published in March 2021, the landmark Government-backed review of racial disparities in Britain was commissioned in the wake of the Black Lives Matter movement.
But some of its findings proved controversial, particularly Lord Sewell's remarks in the foreword that "we no longer see a Britain where the system is deliberately rigged against ethnic minorities", and a suggestion that it found there was no evidence of "institutional racism".
Critics accused it of being culturally deaf, out of step with public opinion and "steeped in denial".
Lord Sewell has defended the report, and questioned whether critics have actually read it.

'Utter nonsense'
Lord Sewell has now also claimed that he asked David Lammy to join the commission, and that the Labour frontbencher was keen, but then having spoken to party leader Sir Keir Starmer said he could not, according to The House.
The commission's chairman reportedly contacted Mr Lammy to prevent accusations of bias, with Lord Sewell saying he went to "David Lammy and asked him to come on the commission.
"What happened is that he wanted to do it. He then went and spoke to Starmer. And then he said, 'oh well because of the politics I can't come on'."
A Labour source told the PA news agency this was "utter nonsense" and Mr Lammy never intended to be part of the commission.
Lord Sewell also says in the article that minister for equalities Kemi Badenoch "wasn't that comfortable with" the commission's recommendation calling for offences of low-level Class B drug possession to be diverted into public health solutions.
But Lord Sewell adds she "realised she had to take an independent report and run with it".
When the commission's report was first published, Mr Johnson, then prime minister, said: "The Commission on Race and Ethnic Disparities was launched to conduct a detailed, data-led examination of inequality across the entire population, and to set out a positive agenda for change."
He said then it was right for the Government to consider the recommendations in detail, adding "the entirety of government remains fully committed to building a fairer Britain and taking the action needed to address disparities wherever they exist".
'Concrete action'
The Government also defended it from some of the criticisms.
In March 2022 the Government published its official response, setting out what it described as "a raft of measures that translate the findings from the commission's report into concrete action".
Ms Badenoch thanked the commissioner in the foreword to the Government's response, and said the report had "delivered a compelling message: as a country we have made huge progress, but we can go further".
Responding to the claims reported in The House, a spokesman for Mr Johnson said: "This is a misunderstanding. There was a suggestion that as PM, Mr Johnson should present the report himself.
"He properly declined to do so as the report was independent of government.
"Mr Johnson has an excellent track record. He appointed the most diverse cabinet in UK history, with 18% from BAME backgrounds.
"Indeed the Commission on Race and Ethnic Disparities, which produced the Sewell Report, was commissioned by Mr Johnson to investigate racial disparities in the UK."
---
Support our Nation today
For the price of a cup of coffee a month you can help us create an independent, not-for-profit, national news service for the people of Wales, by the people of Wales.