News
Jonathan Edwards says he had not made his mind up about standing at the next general election in Carmarthen East and Dinefwr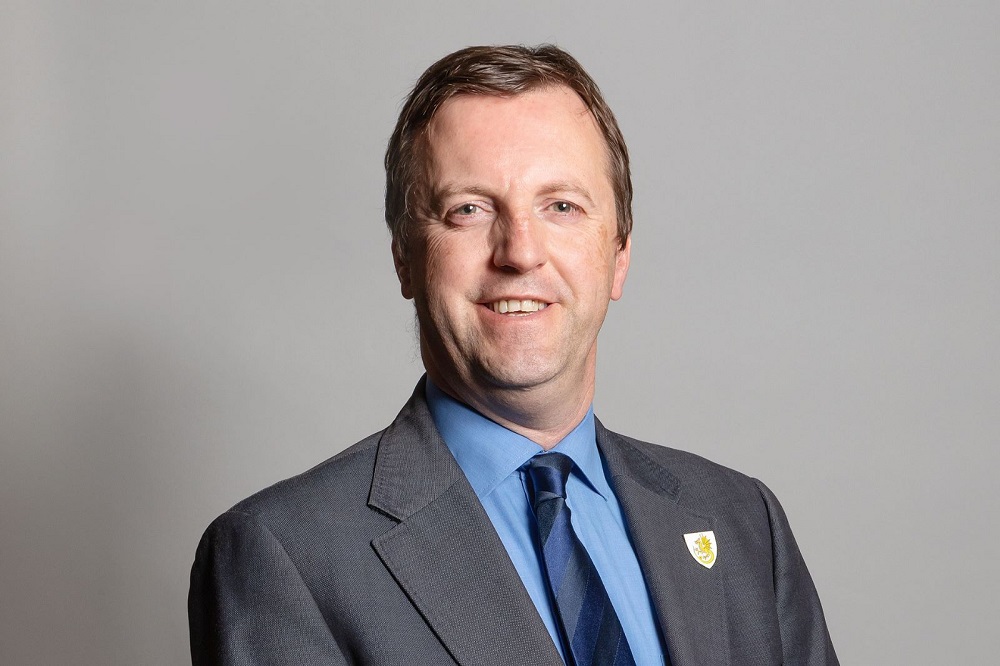 Richard Youle, local democracy reporter
The MP whose police caution for a common assault on his then wife led to a fractious departure from Plaid Cymru said he had no intention of speaking to the party's leader in Wales, despite them representing the same constituency.
Carmarthen East and Dinefwr MP Jonathan Edwards is an Independent after winning four general elections in Plaid colours from 2010 and said he had not made his mind up about standing at the next general election.
He said if he chose to stand he would not run a negative campaign against Plaid, which is led in Wales by Adam Price MS, and that he had a lot of respect for the party's Carmarthenshire councillors.
Mr Edwards is one of 15 Independent MPs, who include ex-Labour leader Jeremy Corbyn and former Conservative Health Secretary Matt Hancock.
"My values have not changed," said Mr Edwards. "I'm centre-left, a socialist, and I firmly believe that the cause of social justice and economic development in Wales can only be advanced by greater powers and ultimately independence.
"The only political vehicle for independence is Plaid Cymru. Independence is bigger than one party and party politics."
Welsh Labour
Mr Edwards, who is from the Amman Valley, said he felt the "natural evolution" of the Labour Party would be for Welsh Labour to be "a safe place for independence to be debated" – not that this would mean it was pro-independence.
He said being an Independent MP "frees me up a bit" after years of being a shadow spokesman on different subjects for Plaid, allowing him to prioritise the needs of his constituents more.
"We've got a lot of social problems in Carmarthenshire," he said. "I don't think there is an answer unless we regenerate the area economically. A lot of the levers are in Westminster.
"It's easy to get despondent, but I think there are opportunities. I think in Carmarthenshire we have a fantastic offer."
People, he said, wanted to work where they could pursue their interests and for those into cycling and hiking the county had it all on its doorstep.
He said: "It's about getting the infrastructure right – broadband investment and the like. The 'square mile' is very important to the Welsh. A lot of people go away but want to come back and raise their families. We need to create the environment so they can do it."
Arrested
Mr Edwards found himself in the spotlight in May 2020 when he was arrested at his Carmarthenshire home. He received a police caution for common assault and said in a statement in June 2020 that he was deeply sorry and that it was the biggest regret of his life by far.
Asked by the Local Democracy Reporting Service whether, as a voter, Mr Edwards would expect his local MP to stand down after such an incident, he said: "I made a full admission on my arrest. I think it showed a degree of honesty. There was immediate regret."
"Nothing can excuse that I lost my temper in my home," he said. "It was completely out of character."
He added: "In terms of the public, there are two views on this. One is a very absolutist view that no punishment is good enough – that the individual should be condemned and destroyed.
"The other view, which is what I get when I go around communities in Carmarthenshire, is that if someone is honest about the mistakes they do in life and show genuine remorse and try to address the situation, that individual deserves a second chance.
"If people in public life can't make an honest admission and show remorse, you're in a situation where everything is covered up."

Unwavering
The 46-year-old said the support he had received locally was "unwavering" and that it would have been a different matter had constituents been "clamouring" for him to resign as an MP.
Mr Edwards completed a one-year course on domestic violence awareness. Weekly sessions, he said, were held remotely because of Covid lockdowns.
"One of the big things I learned was when there are problems you can't brush them under the carpet," he said. "I have also learned how I need to control negative thoughts from spiralling. The course for me was life-changing."
Following the police caution Mr Edwards was suspended from Plaid by a party disciplinary panel – at which point he began sitting as an Independent MP – for a year. The panel then agreed in July 2022 to allow him to rejoin the party, saying he had satisfied the conditions placed upon him when he was suspended.
He didn't resume as a Plaid MP, though, because a majority of the party's ruling national executive committee recommended that he didn't. However, he later had the whip restored.
Appalled
The saga deepened in August 2022 when his wife and victim of the common assault issued a statement saying she was appalled that he had been readmitted to the party. In the statement she said Mr Edwards did not accept responsibility for and had minimised the incident, even though he had attended the domestic violence awareness course.
In her previous public comment, two years previously, she said Mr Edwards had been a loving and caring husband and father for the decade they had been together and that as far as she was concerned the matter was now closed.
She said she went on to regret those words, saying they had been written by her husband's press officer.
Her August 2022 statement was quickly followed by one from Mr Edwards, in which he said he would not be rejoining Plaid's Westminster group of MPs. He said he and his wife were nearing the end of a divorce process, that he took full responsibility for the action that led to his arrest and caution and that he would "regret that day to the end of my life".
Mr Edward's lengthy statement also said he had been suicidal at times and claimed senior figures within Plaid had subjected him to "vindictive and vengeful political attacks".
Party leader and Carmarthen East and Dinefwr MS Mr Price issued a statement on Twitter on the same day, thanking Mr Edwards's wife for speaking out and calling on Mr Edwards to leave Plaid and stand down as an MP. The party's disciplinary processes, said Mr Price, must change to give victims of gender-based violence a central role in any enquiries.
No future
Speaking this week, Mr Edwards said he had received advice that his ex-wife's statement hadn't changed anything in terms of the disciplinary case. He claimed he was then informed that the national executive committee would "find a way" of putting him back up in front of a disciplinary panel unless he withdrew from the Plaid Parliamentary group.
He claimed he was also told that Plaid's Westminster leader Liz Saville Roberts and Mr Price would make statements, and that it was clear to him that there was no future with Plaid.
"I said I would not be joining the Westminster group," said Mr Edwards. "I thought that was going to be that. Then Adam Price did make a statement."
He said he was "shocked" by the statement, and felt the situation had become politicised. "I have no intention of speaking to him (Adam Price) again because I thought his actions were deeply cynical," he said.
In response to Mr Edwards's claims, a Plaid Cymru spokeswoman said: "The disciplinary process in question has long concluded."
Plaid Cymru, she said, was now entirely focused on continuing to deliver policies that made a real difference to people's lives through its co-operation agreement with Welsh Government, holding the Tories in Westminster to account for its "chronic neglect" of Wales, and supporting public sector workers in their disputes with the Labour Government.
Asked to respond to his ex-wife's comments about him not taking responsibility for what had happened, Mr Edwards said they were made at the end of a "very, very difficult" process of divorce that occurred after a period of months of the pair trying to restore the marriage.
Mr Edwards, who had two children with his ex-wife, has a new partner and continues as an Independent MP – thankful, he said, for the support of those around him and in his constituency.
He said he received around 1,000 emails a week, the majority from people representing lobby groups.
The casework he took on, he said, was hugely varied. "A lot of people are struggling with various aspects of life at the moment," he said.
---
Support our Nation today
For the price of a cup of coffee a month you can help us create an independent, not-for-profit, national news service for the people of Wales, by the people of Wales.