News
Jury retires in trial of nurse accused of slapping elderly patient in Withybush Hospital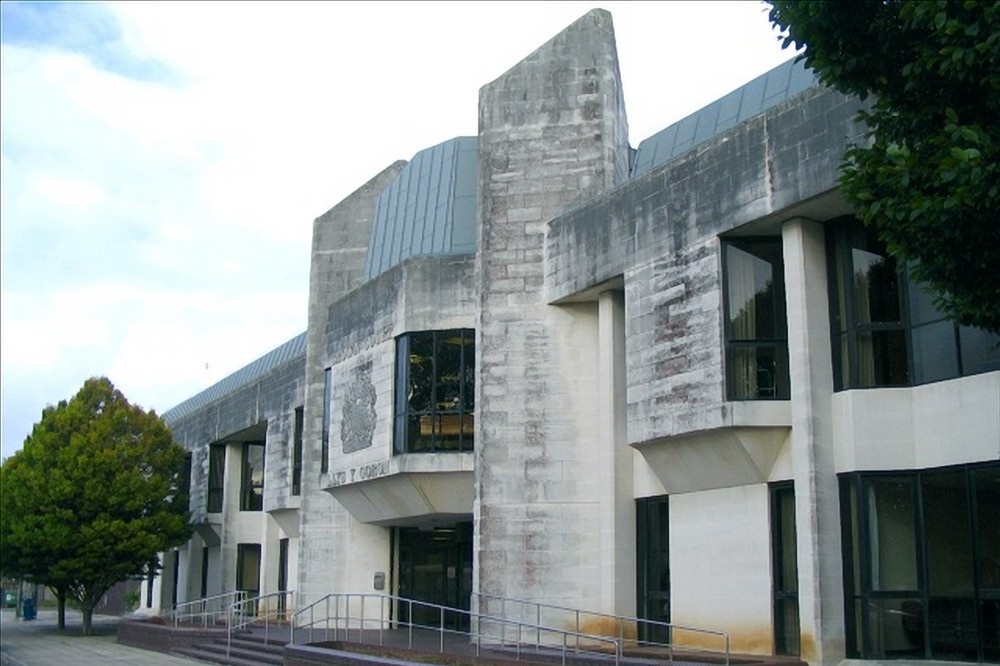 A jury has retired to consider its verdict in the trial of a nurse accused of slapping an elderly patient as he lay in a hospital bed.
Primrose James, 51, of Victoria Road, Southend-on-Sea, Essex, is on trial at Swansea Crown Court accused of ill-treating a person who lacks capacity at Withybush Hospital in Haverfordwest, on May 31 2022.
It is alleged James assaulted 80-year-old Dennis Warlow while helping with his personal care, becoming aggressive after he hit out at another staff member and her.
James denies the charge and claims she put her hand up to block Mr Warlow, acting in self-defence, then tapped his arm while telling him not to hit them.
On Thursday, Judge Huw Rees gave the jury legal directions about the case and summed up the evidence following closing speeches by prosecution and defence barristers.

Sad case
In the closing speech for the prosecution, Georgia Donohue said it was "undoubtedly a sad case in many ways".
"You may think that Ms James was a perfectly nice person who was probably a very good nurse for many years and took her job quite seriously," Miss Donohue told the jury.
"But good, honest, hardworking people can sometimes lose control of their temper in a moment they may deeply regret afterwards.
"Acting out of character or being a good person isn't a defence to a criminal charge. Ms James lost her temper, lost her cool and ill-treated Mr Warlow in a manner she probably regrets.
"Mr Warlow was an elderly, vulnerable man. He was lying in his bed with mobility issues, having been in hospital for about four months.
"He wasn't a threat to Ms James. She could have removed herself and stepped away."
Mr Warlow, who suffered from Parkinson's disease, had been a patient on the hospital's orthopaedic ward since January that year after fracturing his hip, and was said to be at times disruptive and violent, the jury heard on Wednesday.
The alleged incident happened after Mr Warlow hit out at healthcare assistant Holly English and James who were working together to change his bed linen, the court heard.
Ms English said James then became aggressive, slapping him multiple times to the left side of his face, and using her index finger to forcefully poke him to the forehead.
She claimed James became confrontational and while allegedly assaulting him told him he was a "horrible, horrible man".
Shocked
Ms English said she was left "shocked" by what she had witnessed and reported the incident that night to leading ward nurse Christine Schofield who in turn told ward sister Nicola Jones.
Representing James, David Singh told the jury that Ms English had "done absolutely nothing" when the incident allegedly occurred.
"There's no injuries caused by this allegedly brutal attack, she has not intervened," Mr Singh said.
"She has not said one single word. How easy would it have been to say 'stop, calm down' and pull her away."
Mr Singh said no marks were noted on Mr Warlow, including to his forehead or nose, adding: "He didn't even cry out in pain".
He told the jury: "She [James] is not a punchbag. If she wants to put her hand up to defend herself from Mr Warlow, she is perfectly entitled to do so in certain circumstances."
During the trial, jurors heard James was an agency nurse who had worked on the ward for about two years.
At about 2am, Mr Warlow became incontinent and the defendant helped Ms English change his sheets.
The court heard the patient had hit staff at the hospital on a number of occasions before the alleged incident.
Giving evidence, James described Mr Warlow as a "difficult patient" who had previously hit her in the face and kicked her leg.
James, who has been a nurse for 16 years, insisted she did not hit or assault Mr Warlow and was not angry at the time, telling the court: "I did not ill-treat him".
---
Support our Nation today
For the price of a cup of coffee a month you can help us create an independent, not-for-profit, national news service for the people of Wales, by the people of Wales.