News
King scallops bounce back off Welsh coast after catching ban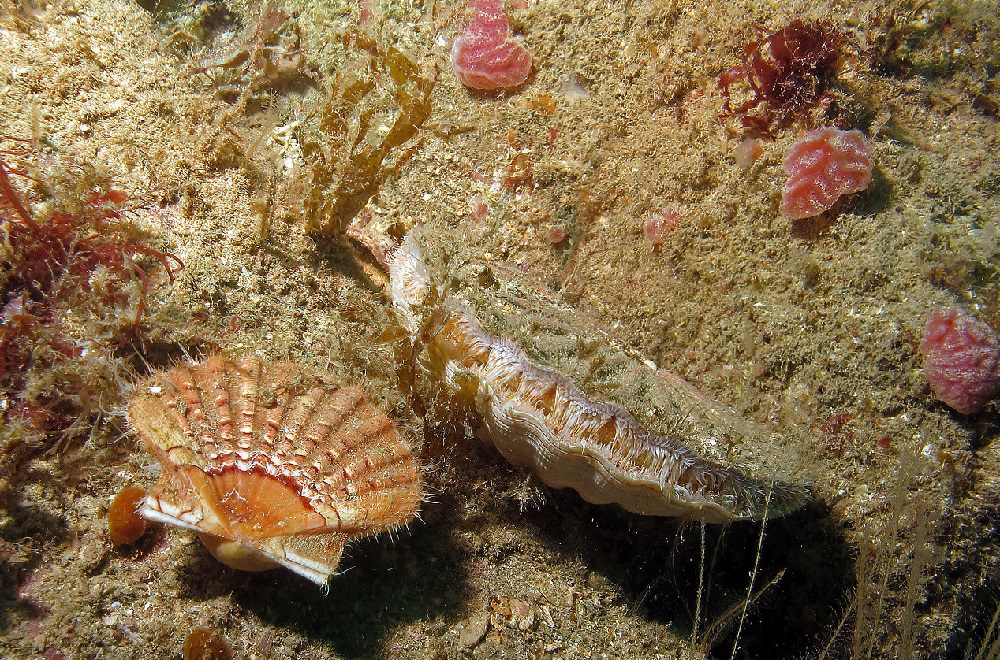 A ban on catching king scallops off parts of the Pembrokeshire coastline has led to the species increasing its numbers by 12 times since the year 2000, marine scientists have confirmed.
A ban on removing King scallops (Pecten maximus) by any means was introduced in 1990 across the Skomer Marine Conservation Zone following a drop in numbers due to extensive fishing from dredgers and hand collectors.
Specialists from Natural Resources Wales, who monitor the waters around Skomer, carried out a survey of the King scallops last year – the sixth survey since 2000.
Scallops were collected, measured and aged by counting their growth rings before being released, alive, back to the waters.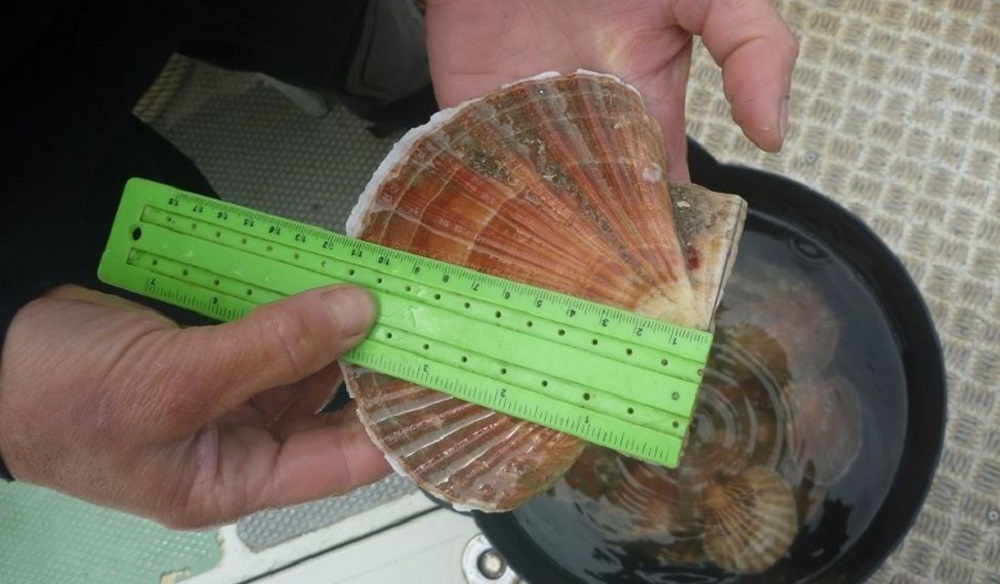 A report into the survey was released earlier this year and showed the numbers of King scallops had increased 12-fold since the initial survey in 2000.
The age range of the scallops was between 3 to 12 years old showing a healthy and thriving population present.
Scientists also found the ban on catching scallops has also helped improve the habitat shared by a multitude of other creatures.
The sediment on the seabed where King scallops live has become a thriving habitat for a variety of species with more than 1,000 different creatures found, making it one of the most diverse sediment habitats in the UK.

Wonderful
Ali Massey, a marine environmental assessment officer with NRW, who took part in the survey, said: "The results from each survey since 2000 have shown an increase in numbers and it was wonderful to find that the scallop population at Skomer continues to grow.
"Importantly the sediment habitat where the scallops are found now also supports an increase in other wildlife.
"Animals that live here are either brilliantly camouflaged to help them stay alive, or they survive by burrowing beneath the sediment; creatures like worms, burrowing anemones and tiny shrimp-like creatures called amphipods.
"The results speak for themselves. This is great news for both the scallops and other animals found in the sediment habitats and really does highlight the benefit of areas protected from scallop fishing."
Scallops themselves are also considered as "micro habitats" as they have a whole host of animals attached to their shells including barnacles, sponges and sea squirts.
Even dead scallop shells provide homes to numerous species of crabs, brittle stars, and baby sea urchins, while small marine fish called butterfly blennies use the empty shells to hide and lay eggs.
NRW's Head of Marine, Rhian Jardine said: "The scale and rate of biodiversity loss across the nation is accelerating terrestrially and in the marine, impacting on species that depend upon our natural resources.
"Restoring nature for nature's sake is in everyone's interests."
---
Support our Nation today
For the price of a cup of coffee a month you can help us create an independent, not-for-profit, national news service for the people of Wales, by the people of Wales.