News
Labour accused by Tories of issuing 'misleading leaflet' in Wales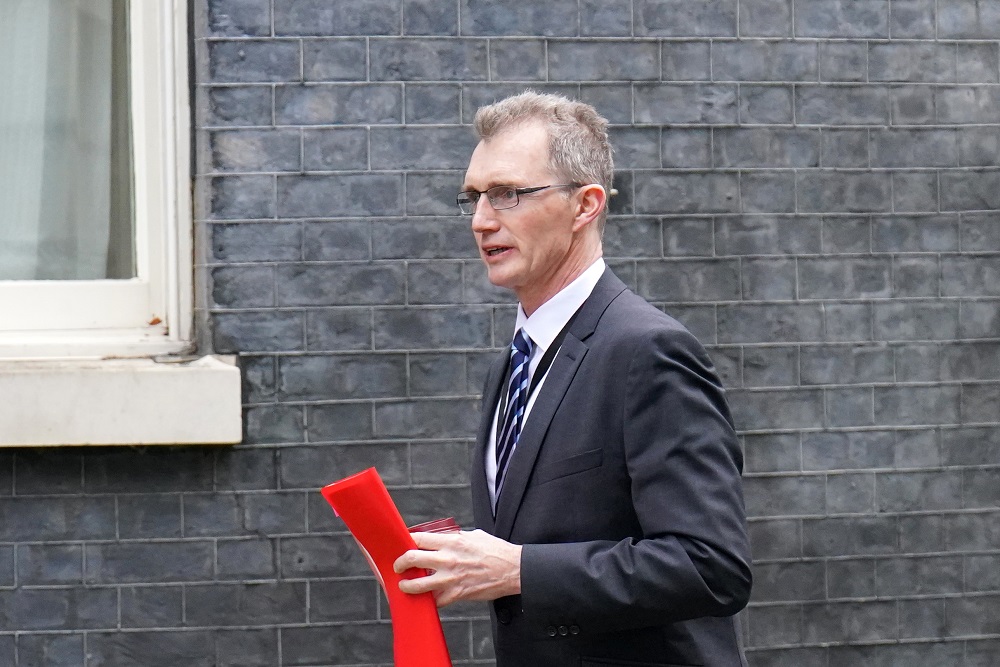 Martin Shipton
Labour has been accused by Welsh Secretary David Davies of distributing a "deliberately misleading leaflet" in Wales by implying that decisions about spending on the NHS and education are made not by the Welsh Government but by the UK Government in London.
The leaflet, currently being sent out to Welsh households, contains a personal message from Labour leader Sir Keir Starmer.
After stating that he was recently told by a woman that all politicians were the same, Sir Keir says that he wants to restore trust in politics by doing things different to the Conservatives, with their "record of broken promises"
He goes on to outline a series of changes he would make if he takes over as Prime Minister next year after winning the next general election.
He states: "My first promise to you is to do what we say. Everything will be fully funded so there is no repeat of the Conservative economic chaos of the last few years.
"Labour will:
* Get our economy growing again, one built on good jobs so that incomes grow faster than outgoings;
* Unlock Wales' green energy potential, to get cheaper bills, new high paid jobs, and security from tyrants like Putin;
* Modernise our NHS by investing in the NHS workforce of the future with a new medical school in north Wales;
* Make our streets safe with more police officers and PCSOs in our communities;
* Break down the barriers to opportunity, with all under 25s guaranteed work, education, training or self-employment.
"These things aren't easy. But they are achievable if we follow a clear plan.
"It's time for a UK Labour government to work hand-in-hand with your Welsh Labour government to keep building a stronger, fairer, greener Wales."

Devolved
Mr Davies, who may face a tough fight to retain his Monmouth constituency, with some polls saying he is likely to lose it, said the leaflet failed to mention that health and education were in fact devolved and have been run by the Labour-run Welsh Government for more than two decades.
He said: "Labour's latest leaflet conflates both the Welsh and UK Labour parties and conveniently omits the fact that the NHS and education have been run by Welsh Labour for over two decades.
"The leaflet is deliberately misleading the public by failing to mention that Welsh Labour slashed the NHS and education budgets, leading to the worst waiting times, and numeracy and literacy skills in the whole of the UK; as well as the axing of all new roads – such as the Chepstow Bypass – meaning congestion will worsen.
"Instead of focusing on improving people's daily lives, Labour is wasting time and taxpayers' money on over £100 million to create more politicians for the Welsh Parliament and a continued war against drivers with planned congestion charges for using certain roads and a blanket 20mph policy.
"And if you want more evidence of what Labour is capable of, look no further than my constituency, where the Labour-run council is hiking council tax and refusing to build the Chepstow bypass.
"I call on Labour to stop misleading the public and finally acknowledge its drastic failures."
False
Peter Fox, the Member of the Senedd for Monmouth and the Shadow Minister for Finance, added: "Labour is trying to find a way to claim that the NHS and education are the responsibility of the UK Government, which is completely false. It is a fact that for more than two decades Welsh Labour has been failing our NHS and schools across Wales. I find it rather convenient that Labour has not announced in the leaflet their planned £600m of cuts, due to their mismanagement of the budget. They really have taken their eyes off the ball.
"I am very disappointed in this leaflet which appears to be purposefully misleading people in Wales. Labour needs to stop running away from its dreadful track record in Wales and, at long last, be honest with the public."
A Labour source responded: "David Davies knows perfectly well that the Welsh Government's ability to invest in public services is dependent on the size of the block grant allocated by the UK Government. The money available to the Welsh Government this year is £900m less than originally thought because of cuts made by Westminster."
---
Support our Nation today
For the price of a cup of coffee a month you can help us create an independent, not-for-profit, national news service for the people of Wales, by the people of Wales.