News
Lack of support damaging unpaid carers' health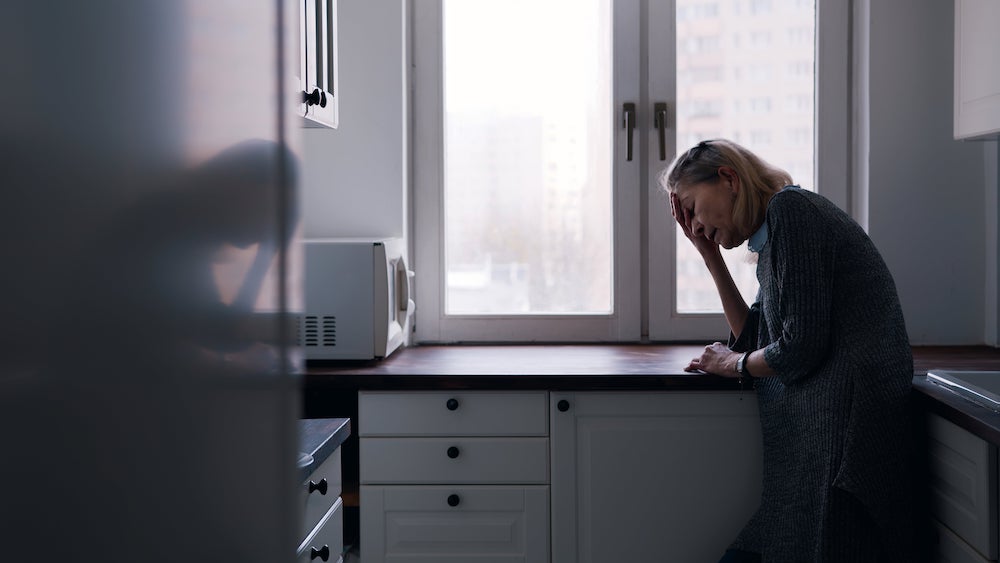 A widespread lack of support and recognition from health and care services is damaging unpaid carers' mental health, according to a new report.
Research from Carers Wales shows that people caring round the clock for older, disabled, or seriously ill relatives do not have adequate support from statutory services that are in place to help them.
Many respondents to a survey said this left them steeped in thoughts of hopelessness, fear, and dread.

Hopelessness
The report, named 'State of Caring 2023: The impact of caring on: health' found that more than a quarter (28%) of unpaid carers are in bad or very bad mental health. This rose to 30% of those caring for more than 50 hours a week, and 32% for carers who had been caring for over 10 years.
Findings showed that 82% have continuous low mood, 82% have feelings of hopelessness, and 73% regularly feel tearful.
Furthermore, 73% of carers with bad or very bad mental health are living with a sense of fear or dread.
Despite feeling they are at breaking point, three quarters (75%) of these carers are continuing to provide care.
More than half (52%) of carers said their physical health had suffered, and 23% said that caring had caused them injuries.
Rock bottom
The report highlights that a lack of support is taking its toll on unpaid carers, with long waiting lists for health treatment, or putting it off because of the demands of their caring role.
Claire Morgan, Director of Carers Wales, said: "Unpaid carers in Wales make an incredibly positive impact on society, but feel unseen, undervalued and completely left behind by services that are supposed to give them the support they need.
"This is especially frustrating, when research shows that unpaid carers saved Wales £10.6 billion over a 12 month period. Being unable to take breaks from their caring responsibilities, not having the ability to prioritise their own wellbeing and constantly worrying about finances mean many carers in Wales are hitting rock bottom.
"Unpaid carers are long overdue both the recognition and support they need and deserve. The Welsh Government, local authorities, and health and social care services across Wales must prioritise rapid, targeted interventions to better support unpaid carers and avoid exacerbating the caring crisis in Wales."
Of unpaid carers overall, more than three quarters (79%) feel stressed or anxious, more than half (51%) feel depressed, and half (49%) feel lonely.
66% of carers agreed that the increase in the cost of living was having a negative impact on their physical and/or mental health.
Carers Wales is urging the UK and Welsh Governments to tackle the immense health challenges facing unpaid carers.
The charity is calling on the Welsh Government to invest at least £1m to improve the experience of unpaid carers when their loved one is admitted or discharged from hospital and to create a dedicated fund for mental health support for unpaid carers.
The charity's other recommendations include calling on the NHS to ensure all patient records include whether someone has caring responsibilities, and for NHS staff to be properly trained to identify people with caring responsibilities and understand carers rights.
For more information and to read the full report visit: www.carersuk.org/wales/
---
Support our Nation today
For the price of a cup of coffee a month you can help us create an independent, not-for-profit, national news service for the people of Wales, by the people of Wales.