News
Language campaigners call for 'Welsh medium education for all'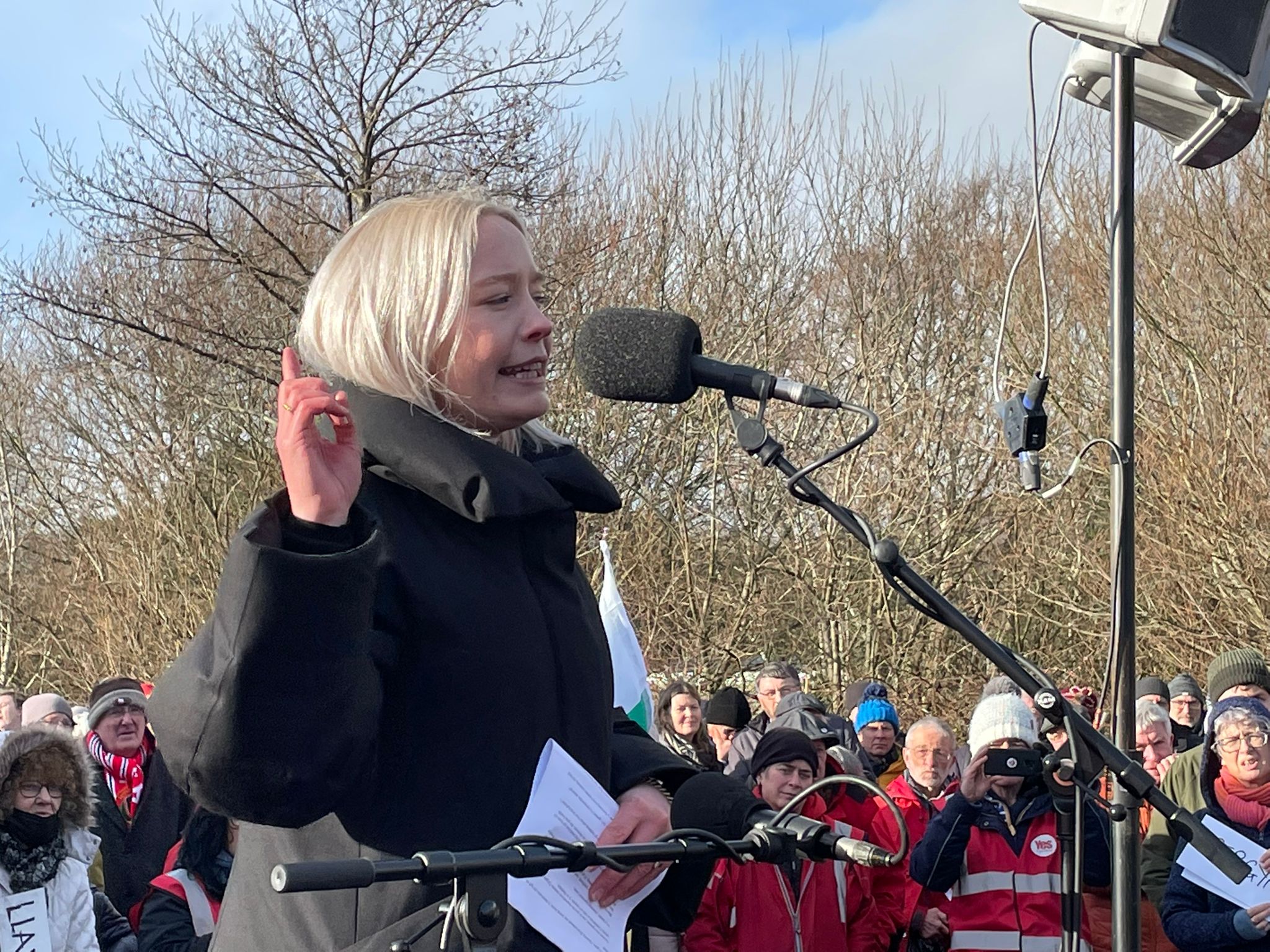 Welsh language campaigners have called for the introduction of Welsh medium education for all, in an alternative Welsh Education Act.
Cymdeithas yr Iaith launched a draft Welsh Language Education Act in summer 2022, and following a period of consultation and discussion has now published the act in its final form.
The Welsh Government published a White Paper setting out proposals for a new Welsh Language Education Bill yesterday.
The campaign group collaborated with Fellow in Welsh Law, Keith Bush, to draw up the legislation.
Measures in Cymdeithas yr Iaith's Welsh Language Education Act include:
Setting a statutory goal on the face of the legislation to ensure that Welsh will be the language of education in Wales by 1 September 2050, which would mean that, by then, all children will receive a Welsh-medium education;
Moving every school over time along the language continuum to become a Welsh-medium school;
Replacing Welsh in Education Strategic Plans with national and local interim statutory targets, linked to a new funding formula with revenue and capital incentives;
Setting statutory targets for recruiting and training the Welsh-medium education workforce, through initial teacher education and in-service training programmes;
Establishing a single learning pathway and a single Welsh language qualification rather than continuing the dual system of first language and second language Welsh.

Dedicated campaigning
Mabli Siriol Jones, Chair of Cymdeithas yr Iaith's Education Group, said: "Our Welsh Language Education Act is the culmination of almost a decade of detailed policy work and dedicated campaigning, which has changed people's expectations about what is needed in our education system.
"The Government is now saying that all children should leave school speaking Welsh, but if they're serious about that, the only way to achieve the goal is to move towards Welsh-medium education for all. Our Act offers a detailed, achievable, ready-made plan. We ask the Government to adopt it."
She added: "The white paper is an important step forward and shows that the Government accepts that our education system needs to be transformed. But the white paper will only be a starting point and we understand that the proposals do not currently include robust statutory targets to ensure that every child grows up to be a confident Welsh speaker.
"There is a danger that the targets will be too low, the aim too vague, and the actions insufficient. It's vital that the Act in its final form contains ambitious statutory targets in terms of developing the Welsh-language education workforce and increasing the number of children receiving Welsh-medium education; and that establishing a single continuum and a single Welsh language qualification is included in the legislation.
"The Welsh language belongs to every child in Wales, whatever their background. We believe we need a system that ensures educational justice for all children and puts an end to the artificial divisions in our schools. Welsh language education for all is the only solution."
Welsh language provision
The proposals in the Government's White will mean an increase in the number of Welsh-medium schools and also an increase in the Welsh language provision in schools that aren't already designated as Welsh-medium schools.
The paper also includes a commitment for the Welsh Government, through the Co-operation Agreement with Plaid Cymru, to conduct a study with specialist input to consider a steeper trajectory for the growth of Welsh medium education for 2050 and beyond.
The government is seeking views on the proposals via a consultation which is open until 16 June 2023.
Launching the White paper on Monday, Minister for Education and Welsh Language, Jeremy Miles said: "We are committed to a future where everyone has the ability and the opportunity to use Welsh in their everyday lives.
"That's why we are consulting on proposals to put our aims into law and to improve Welsh language skills in all schools."
Plaid Cymru's Designated Member, Cefin Campbell, added: "Our long-held vision is that the education system is absolutely key in giving each child the gift of fluency in the Welsh language.
"Bilingualism and multilingualism are the norm across Europe; the proposals in the White Paper take us further towards ensuring that our education system delivers Welsh to all pupils in a way that creates confident speakers."
---
Support our Nation today
For the price of a cup of coffee a month you can help us create an independent, not-for-profit, national news service for the people of Wales, by the people of Wales.