News
Language expert left 'speechless' after Sky News suggests Welsh is 'pointless'
//= do_shortcode('[in-content-square]')?>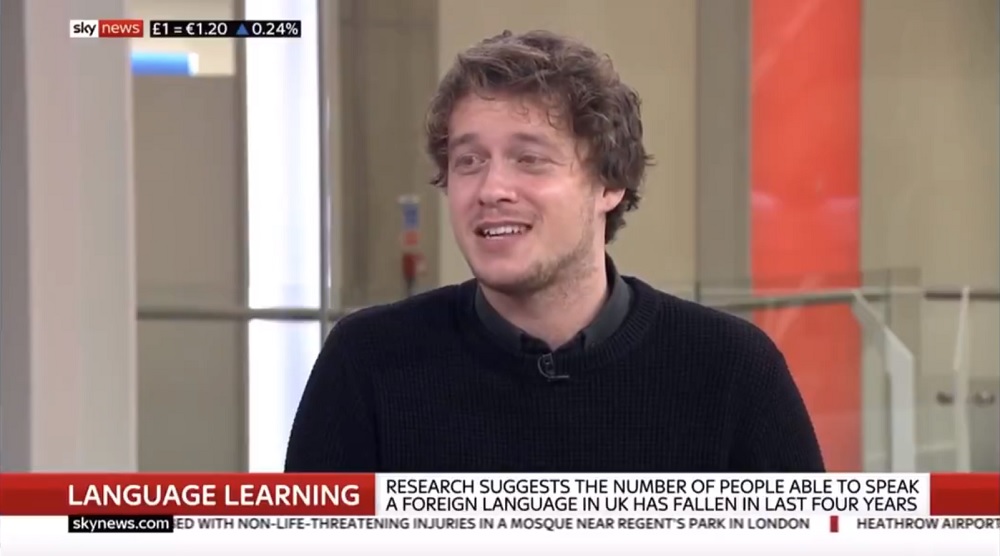 A multilingual travel writer was left "speechless" after Sky News suggested that Welsh was a "pointless" language.
Alex Rawlings, who speaks 15 languages, had been invited on to discuss UNESCO's International Mother Tongue Day.
The presenter asked: "Which is the most pointless?" She then pointed to her ear and said: "People in my ear just said Welsh. That's insulting-"
"Well, I love the Welsh language and I love going to Wales," Alex Rawlings replied. "I don't think there's such a thing as a useless language. If you can use a language to speak to people, it's useful. If you can use a language to learn about people's culture, it's useful.
"It doesn't matter how big or small that community is. And I'm really proud of the fact that in the UK, we have indigenous languages like Welsh and Gaelic and Irish and they're promoted and a part of this country and I'd love to see that continue."

'Banter'
Our language and our culture have been subject to disrespect for hundreds of years, and this today was on national television. The reporter's excuse was that it was just "banter". I despair. pic.twitter.com/QDAOLMtt6B

— Cai ??????? (@Caibo_) February 21, 2020
Alex Rawlings then took to Twitter to write: "I was asked today by Sky News while being interviewed for UNESCO's International Mother Tongue Day whether Welsh is the world's most useless language. I'm speechless."
Presenter Isabel Webster responded: "Wow Alex, that's what you took away from the interview? I'm married to a Welshman – it was clearly banter. Oh well."