News
Language learning app Duolingo to mothball Welsh course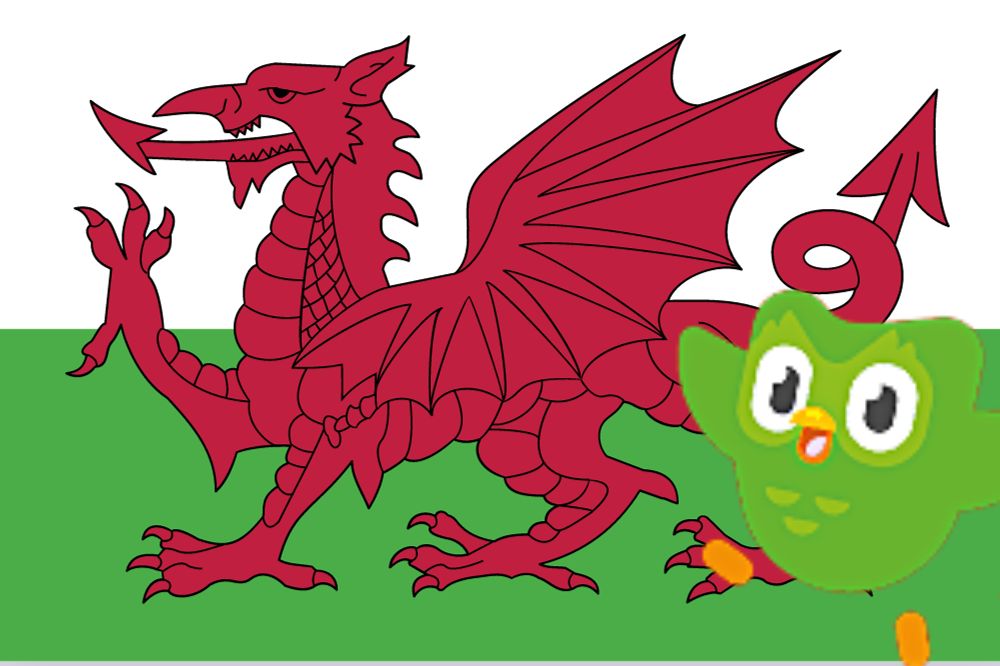 Emily Price
Language learning app Duolingo will mothball its Welsh course at the end of this month meaning it will no longer be edited or updated.
The app uses game-like experiences to help learners practice and improve their language skills. At one point Welsh was the biggest growing language course on the platform.
A group of volunteers wrote the course and maintained it from its launch in January 2016 until the volunteer programme ended in 2021.
Since then the National Centre for Learning Welsh took over the responsibility of developing and maintaining it.
According to a Duolingo Language Report in 2020, new Welsh learners on the app shot up by 44 per cent – beating French, Hindi, Japanese and Turkish.
Welsh learners were also found to be some of the hardest working and most committed in the world, ranking third for the longest average daily streaks, and third for the most number of lessons completed.
However, from November the course will be frozen in time with no further development.
Welsh tutor, Richard Morse led the group of volunteers who developed and maintained the Welsh language course on Duolingo.
He also runs the Duolingo Welsh Learners Facebook page where he made an announcement this week on what lies ahead for Welsh learners using the app.
In a post he wrote: "Duolingo is 'sunsetting the development of the Welsh course' (and many others). But they have promised to keep the course available.
"It will no longer be possible to edit the course after this month so please note anything that possibly needs to be changed, ideally with a screenshot."
Mr Morse is now urging Welsh learners using the app to make contact with the First Minister, Mark Drakeford to ask him to personally intervene with Luis Von Ahn, the CEO of Duolingo.
In a previous interview on BBC Radio 4's Today programme, the company boss said Welsh was one of the "most popular" languages on the platform.

Concern
In October 2021, Duolingo launched a partnership with the National Centre for Learning Welsh.
Minister for Education and Welsh Language, Jeremy Miles MS hailed the partnership saying it would help "work towards achieving the Welsh Government's ambition of a million Welsh speakers by 2050".
There are currently over 650k active learners of Welsh on Duolingo and over 2 million have learned some Welsh on the course.
Mr Morse said "many millions" have been made aware of the existence of the Welsh language by using the Duolingo platform.
He added: "If the course had been developed effectively it could by now have content up to B2 level and be making a massive contribution to reaching the Welsh Government's target of a million people with B2 and better skills by 2050."
Bad news
Facebook users took to the comment section of the Welsh Duolingo Facebook group to voice their concerns. One user said: "This is bad news for me – and the development of the language. I have used Duolingo every day for more than three years and have learnt so much through its constant development."
Another posted: "Why??? Welsh is an important language and popular course in DuoLingo! Please reconsider! If you drop Welsh I will immediately drop my paid subscription."
A spokesperson for the National Centre for Learning Welsh said: "Even though Duolingo has decided to pause development of the Welsh course, along with several other languages, the course, as it stands, will still be available.
"The Centre will continue to encourage its learners to use Duolingo, as a valuable way of practising and revising."
Mr Morse responded to the National Centre's comments by saying: "It's hypocritical of the National Centre to talk about encouraging learners to use Duolingo after removing nearly all references to Duolingo from their course books."
A Duolingo spokesperson said: "Duolingo will pause updates to the Welsh course starting in November when The National Centre stops creating content.
"Our aim is to channel limited resources into enhancing high-demand courses like Spanish, French, and German, which serve a larger audience in the UK and worldwide.
"Welsh, already one of our most comprehensive courses, will remain free for all, and continue to be the go-to for people wanting to begin learning Welsh and those seeking to improve their skills.
"For learners who might have completed our course we encourage them to explore the newly launched Languages Gateway, which offers numerous other Welsh learning resources."
Journey
The Minister for Education and Welsh Language, Jeremy Miles, said: "Duolingo is a valuable resource which can help learners on their journey to become Welsh speakers, alongside other language learning opportunities.
"In light of this news, I will be writing to Duolingo to ask them to consider how, together with the National Centre for Learning Welsh, we might support the continued development of the Welsh course."
Efa Gruffudd Jones,, Welsh Language Commissioner said: It has been great to witness the increased interest by people wanting to learn Welsh over the past years. While the Duolingo course's development has been paused, it is still available.
"I would encourage anyone interested in learning Welsh to have a look at the various opportunities offered by the National Centre for Learning Welsh."
---
Support our Nation today
For the price of a cup of coffee a month you can help us create an independent, not-for-profit, national news service for the people of Wales, by the people of Wales.