News
Leader of Welsh Greens says split from English party is 'inevitable' and 'desirable'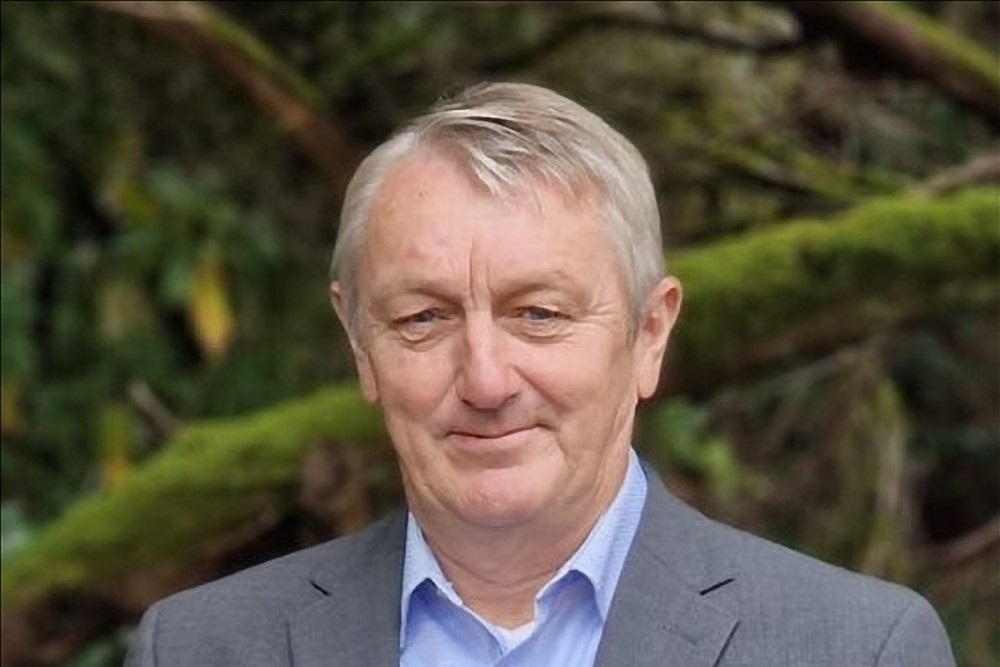 Siân Williams
It's both "inevitable" and "desirable" that the Green Party of England and Wales will cease to exist, according to its leader this side of the border.
Leader of the Wales Green Party, Anthony Slaughter, told Nation.Cymru that it's only a matter of time, before the England and Wales Green Party splits into two independent political entities.
"Originally, we were the UK Green Party and the Scottish left and the Irish left, leaving the Green Party of England and Wales.
"My position is that an independent and separate Wales Green Party is not only inevitable but it's also desirable. We're a pro-independence party so, there's no logic in not wanting to be an independent party.
"I'm confident that it will be a topic that will be under serious consideration over the next few years."

Vote
Mr Slaughter's predecessor in the Wales Green Party – Grenville Ham – campaigned for the Welsh Greens to go it alone in 2018.
He was keen to follow in the footstep of the Scottish Greens who currently have seven Members in the Scottish Parliament (MSPs).
However, only 20% of party members bothered to vote, and 65% of those who did, rejected the proposal to split from England.
A lot has changed since then, argues the current Wales Green Party Leader.
A little over a year ago, the party in Wales adopted a pro Welsh independence stand, he said.
"It's inevitably meant that these discussions are starting again – if and when we should be a separate party. And I do think it's a case of when, not if, but it needs to be managed properly.
"My own personal feelings are, that if we go into the Senedd election as a pro-independence party, we need to have started some sort of discussion with the membership about the constitutional future of our party."
Standing down
Earlier this month, Amerjit Kaur-Dhaliwal, one of two elected deputy leaders of the Wales Green Party announced they were standing down.
One of the reasons given in their Bright Green interview, was that they could no longer afford to maintain their voluntary position during the cost-of-living crisis.
Mr Slaughter confirmed that his position is also voluntary, and that he's got a day job.
He said the party raises money from membership and run fundraising campaigns and currently the England and Wales Green Party share resources.
Who gets what is "worked out between the two parties because we're an autonomous party," he explained.
"I would say that it's a healthy and respectful relationship between party members on both sides of the border.
"We're a grassroots democratic party and conference makes decisions. A motion was passed at the autumn conference of the Green Party of England and Wales last year, instructing the executive that the leader position in Wales needs to be a paid position."
As a result, by the end of this year it is intended that the Wales Green Party Leader position shall become a paid position, confirmed Mr Slaughter.
"The discussion around the constitutional future of the party, the need for increased resources is indicative of a growing and maturing party.
"As the party has grown over the last couple of years, we've reached a stage where we need to address that and start resourcing these senior spokespeople and leadership positions."
Transphobia
In response to an ongoing debate amongst some party members on twitter, Mr Slaughter said that transphobia is an ongoing issue for all political parties.
"It hasn't been as big an issue for Wales Green Party as it has been for other parties. I think we're a more inclusive party and inclusivity is core to our values so, I'd like to think that the people we attract share that.
"We constantly strive to be a more inclusive party – we're a party for everyone. Trans rights are part of our policy."
The Wales Green Party is seeing its membership going up steadily on a weekly basis, explained Mr Slaughter.
"Not on the same scale as the green surge in 2016 where 1,000 a day were joining the Green Party of England and Wales.
"In Wales it's roughly over 1,800 members," he said, adding the party have eight elected councillors dispersed all over the country. In Cardiff – as a result of the common ground arrangement with Plaid Cymru – there are another two elected councillors.
---
Support our Nation today
For the price of a cup of coffee a month you can help us create an independent, not-for-profit, national news service for the people of Wales, by the people of Wales.