News
Leading charity warns cancer care system is failing patients in Wales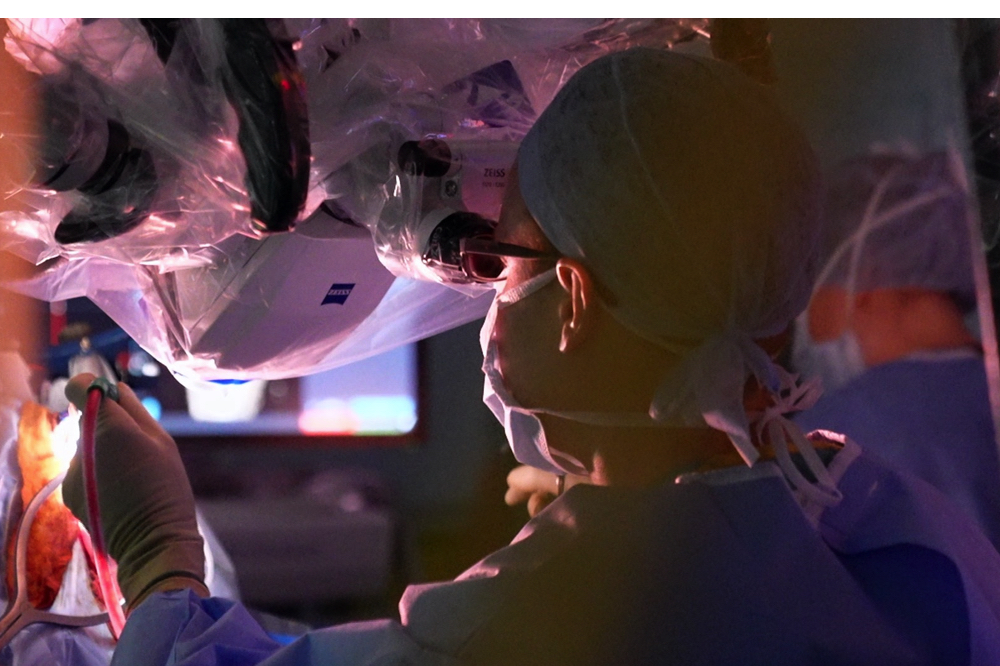 Macmillan Cancer Support has warned that Wales' cancer care system is failing patients, as latest figures confirmed performance against targets has fallen to the second lowest level on record.
The charity says that data published for June shows that only 53.4% of people with cancer started their treatment on time – leaving over 870 people to face delays in their treatment during just one month.
Macmillan is also warning that people with certain forms of cancer are not receiving equal access to timely treatment, and that cancer treatment waiting times performance for those cancers remains worryingly low.
The official NHS Wales data shows that as few as 1 in 4 people with gynaecological cancer received their treatment on time during June.

Failing
Glenn Page, Macmillan Policy Manager for Wales said: "Today's figures reveal a system that is failing people diagnosed with cancer, and the Welsh Government must take urgent action to ensure people can get the treatment and support they need without delay.
"Timely treatment is needed to ensure people have the best possible outcomes. Right now, only 53% of people with cancer – only 1 in 2 – are being offered that chance in Wales.
"Month after month, people being left in limbo as they wait for vital cancer tests and treatment will be asking 'what are we waiting for?' We are calling on the Welsh Government to take urgent action now to reduce waiting times."
The latest figures also confirmed that overall waiting lists for hospital treatment in Wales are the second highest on record at 754,271, up by more than 5,800 and the fourth consecutive monthly increase.
The current level is just 400 off the peak recorded in September last year.
There were 132,616 people facing a wait of more than a year for hospital treatment, 17.6% of the whole list
This is the tenth successive month these long waits have fallen.
Just over 28,000 patients were still waiting more than two years, the lowest monthly total since September 2021.
Ambulance response times were marginally worse than last month, with 52.6% of the "red" calls arriving within the eight-minute target.
The average response time was seven minutes 38 seconds – 22 seconds slower than the previous month.
Progress
Health and Social Services Minister Eluned Morgan welcomed the progress on reducing some of the longest waits and the average waiting time for treatment in Wales to 19.1 weeks – 10 weeks less than the peak three years ago.
"June saw the highest proportion of people waiting less than 26 weeks for treatment (59.3%), for three years, and waits over a year for an outpatient appointment and two-years for treatment continue to fall, she said.
"Waits over two years have now fallen by 60% since the launch of our Covid recovery programme.
"While demand for services is not slowing and the overall waiting list has risen again, we need to ensure we are managing our resources effectively. Last year more than 6,000 treatments were cancelled at the last minute."
"Emergency departments and ambulances continue to see sustained levels of high demand, however performance against the emergency department four-hour target and ambulance red-call response times are holding up well, in line with recent improvements. In July, the ambulance service responded to more incidents within 10 minutes than in July last year.
"July saw the second highest proportion of calls answered by the 111 helpline in over a year. It is great to see more people are now using this service to get the right help for them and reduce pressure on the NHS elsewhere.
"For cancer services 132 more people started their first definitive treatment, 23 more within target, than the same month last year. There was also a 14% increase in the number told they don't have cancer (14,575) compared with June 2022."
---
Support our Nation today
For the price of a cup of coffee a month you can help us create an independent, not-for-profit, national news service for the people of Wales, by the people of Wales.