News
Legal challenge to coal mine expansion gets underway in Cardiff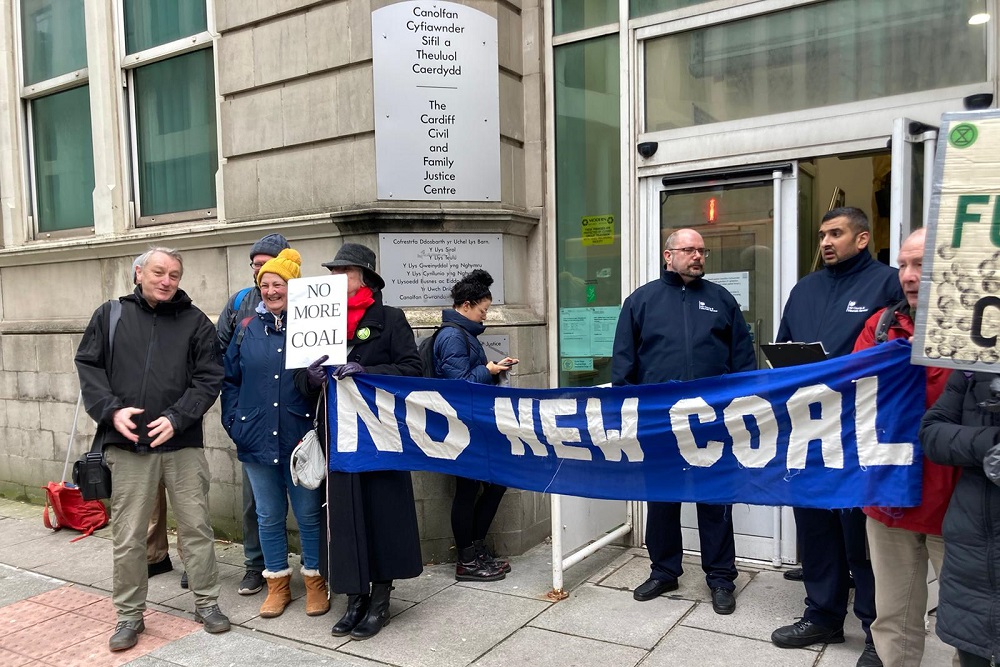 The legal challenge against the extension of fossil fuel extraction at Aberpergwm colliery in south Wales started in Cardiff today (15 March).
In January 2022 the colliery in Glynneath was given permission by the Coal Authority to mine a further 40 million tonnes of coal until 2039.
In July of the same year, a High Court judge gave campaign group Coal Action Network (CAN) permission for a judicial review challenge.
Wales Green Party Leader Anthony Slaughter was outside the court in Cardiff to show his support to the CAN campaign when proceedings kicked off this morning.
Mr Slaughter explained that the judicial review is challenging on two fronts.
"It's making the case that this is the decision Welsh Government has the power to make. Also, it's challenging the Coal Authority in future decisions that it needs to take climate into account in their decision making."
The colliery is currently the only producer of high-grade anthracite in Western Europe and it supplies nearby Tata Steel plant in Port Talbot.

Responsibility
The Wales Act 2017 makes the business of issuing coal mining licences a devolved matter to Welsh Government, said Mr Slaughter.
"In 2021 the Welsh Government made a strong stand against coal mining. But when it came to this decision, they argued that because the original licence was granted in 2012 – before they had the authority – they didn't have the authority to judge on it.
"It was strongly disputed; the Coal Authority did ask Welsh Government for guidance but it refused to be drawn either way on it. It's a very frustrating and confusing situation to abdicate on something so important."
Jobs
Why does Mr Slaughter think Welsh Government is abdicating on this?
He said that's "hard to fathom" and suggests it might be because of the jobs involved – both at the mine and in Tata Steel.
"The UK Government has a plan to decarbonise steel production by 2035 and the Welsh Government has a target to reach net zero emissions by 2050.
"Continuing to mine the coal goes against all of those so, we need to see an urgent switch and change towards the decarbonising of steel production happen at pace. It's happening in other countries.
"You can't say (UK Government) we're going to decarbonise steel in 2035 and then wait until 2035 to start the process of switching over to green steel production."
Climate
With both the Welsh Government and the UK Government declaring climate emergencies and having carbon reduction targets, it's "time to stop fudging" these sort of decisions, said Mr Slaughter.
He added: "We're really hopeful we'll get a strong signal from this judicial review."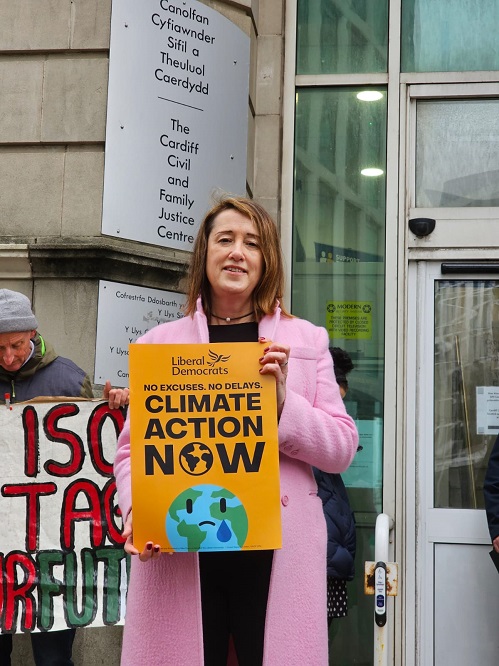 Welsh Liberal Democrat Leader Jane Dodds, who also attended the protest, said: "We are in a climate emergency and every single day we dig up more fossil fuels brings us another day closer to irreversible damage.
"Whether it is Labour or the Conservatives' responsibility, it doesn't matter, this coal should stay in the ground.
"The Welsh Liberal Democrats are also clear that local people shouldn't lose out and former mining communities in Wales should be at the very top of the list when it comes to investment in new green industries such as green hydrogen and steel.
"The Welsh and UK governments must outline plans to do this immediately and avoid repeating the mistakes of Margaret Thatcher."
Lawyers on behalf of The Coal Action Network have said they expect a decision on the judicial review anytime after the next two weeks, and before the end of June.
Welsh Government and Aberpergwm mine operator Energybuild were approached for comment.
The Coal Authority is a public body under the control of UK Government Department for Business, Energy & Industrial Strategy, which said:
"All decisions are made by the Coal Authority without consultation with the Department or its Ministers. This is an ongoing legal matter (and) we do not propose to comment."
---
Support our Nation today
For the price of a cup of coffee a month you can help us create an independent, not-for-profit, national news service for the people of Wales, by the people of Wales.