News
Life-saving heart pumps to be made in Wales following £39m investment deal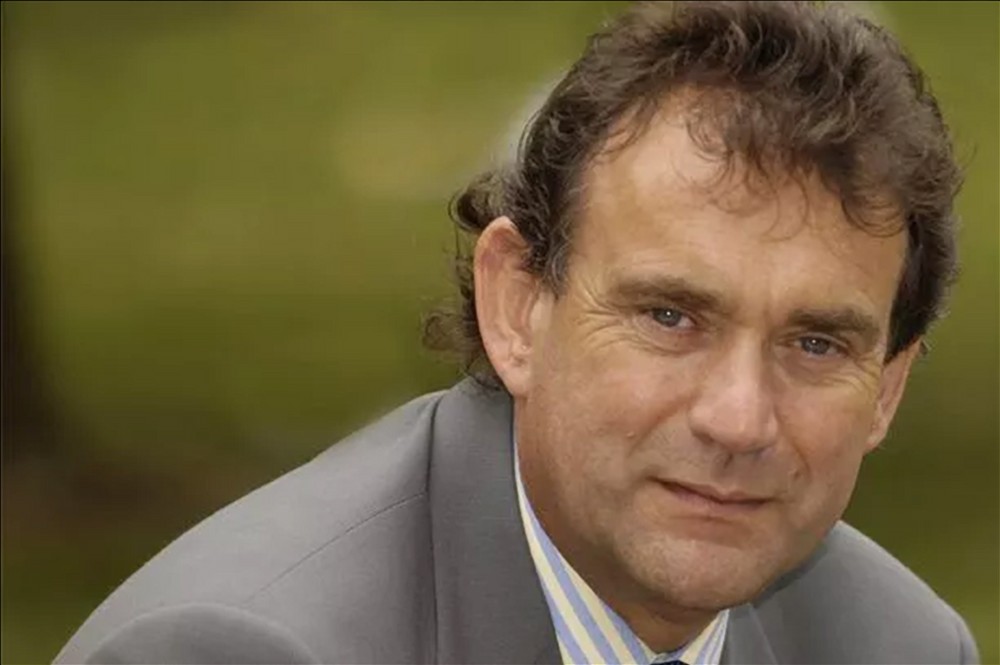 Martin Shipton
Life-saving blood pumps coupled with innovative cell technology that will rejuvenate failing hearts will be manufactured in Wales following a £39m investment deal, we can reveal.
The project, which has been in the planning stage for years, involves a number of key figures including Nobel Prize for Medicine winner Sir Martin Evans, the well-known retired heart surgeon Professor Stephen Westaby and Dr Marc Clement, the former vice-chancellor of the University of Wales.
It is able to proceed now because of the deal under which the Swansea-based company Calon Cardio-Technology is being taken over by a special purpose acquisition company called Ashington Innovation PLC. In a related move, Ashington is also taking over Cell Therapy Ltd, a company which at one time had the late former First Minister Rhodri Morgan as a non-executive director.
Calon is a heart failure device company founded on the pioneering work of Prof Westaby, the Oxford based former cardiac surgeon who achieved the world's longest surviving artificial heart patient. Prof Westaby and Dr Clement jointly founded Calon in 2007. Their goal has been to develop the next generation Left Ventricular Assist Device (LVAD), affordable by the NHS and other healthcare systems around the globe.
Calon has received investment from Longbow Capital and the Development Bank of Wales which have both continued to support the company. Groups from the US and Europe have invested in later rounds, together with support from the UK Government's Future Fund and the British Business Bank. The company has secured £17.5m of investment in total, supplemented by £4.5m of government grant support.

Strategic
Dr Clement, who chairs Calon, said: "The Calon board sees this dual acquisition by Ashington as strategic, creating an enlarged group with both a pipeline of novel allogeneic cell therapies to treat early to mid-stage heart failure, and a combined cell therapy and device technology programme intended to help patients with severe heart failure."
Prof Westaby proposed and pioneered the use of blood pumps combined with cell therapy to treat heart failure while regenerating the heart.
Heart transplantation has a high early mortality – 15-20% of recipients die within a year of the operation. Thereafter the death rate is constant, at about 4% per year for the next 18 years, so that 50% of patients can expect to be alive after 10 years and 15% after 20 years – and donors have to die before a new heart can be provided.
Donors are few, so transplantation is described as "epidemiologically trivial". Immunosuppression is associated with cancer, graft coronary occlusive disease and infection, all of which detract from quality of life. This is why Calon's founders say they saw the need for an off-the-shelf alternative.
Peter Hinchliffe, the CEO at Calon, said: "Calon has developed great pump technology built on a strong global patent portfolio. Our challenge has always been accessing sufficient funding at the right time, enabling our development programs to move at pace. The acquisition by Ashington will allow Calon to move forward to its first human implantation. Most importantly we have a real chance of making a significant impact in the treatment of end stage heart failure, which is the biggest killer in almost every country around the world."
Dr Richard Thompson, Senior Investment Executive at the Development Bank of Wales, said: "We have supported Calon for more than a decade. We are pleased that this approach by Ashington has created the opportunity for innovative technology developed in Wales to be applied to patients suffering from a major debilitating healthcare challenge worldwide."
Production of the heart pumps will go ahead in an 8500 sq. ft former office suite in Sandringham Park, Swansea. Around 100 jobs will be created.
High-value jobs
Dr Clement, the executive chairman of Calon, said: "The opportunity of working with a team led by Professor Sir Martin Evans is very exciting. Combining Calon's device technology with CTL's pipeline of cell therapies will allow this enlarged group to really impact the treatment of advanced heart failure. My goal has always been to help create sustainable high value jobs in Wales, Calon now has the chance to do this."
He added: "Prof Westaby and I set up Calon in response to a challenge posed to us by the then Prime Minister Tony Blair and the chief executive of the NHS at a meeting in Downing Street. It has taken more than a decade to develop the technology.
"The Calon pump is implanted inside the failing heart of the patient and supports the pumping of the blood, giving the organs the bloody flow they require. It is designed to be silent, efficient, and as far as the patient is concerned, they can forget it's there.
"Heart failure affects more than 64 million people worldwide. The disease is complex, progressive, and difficult to manage with poor prognosis, significantly reduced quality of life and increased risk of death. In the United States alone, heart failure is attributed to over 350,000 deaths per annum.
"The acquisition by Ashington and the dual listing on the main London Stock Market and in Frankfurt, will give us access to the funding we need to complete the journey and implant the technology in patients at the end of 2024 and early 2025."
Dr Clement said he was delighted that the project was moving forward after a difficult few years for him personally.
In 2019 he was dismissed as dean of Swansea University's management school after allegedly failing to declare a personal equity stake in the proposed £200m Life Sciences and Wellness Village project in Carmarthenshire. Dr Clement maintained that his dismissal was unfair, but an employment tribunal upheld the university's decision to sack him.
---
Support our Nation today
For the price of a cup of coffee a month you can help us create an independent, not-for-profit, national news service for the people of Wales, by the people of Wales.