News
London councillor criticised for 'intimidating' email to Welsh councillors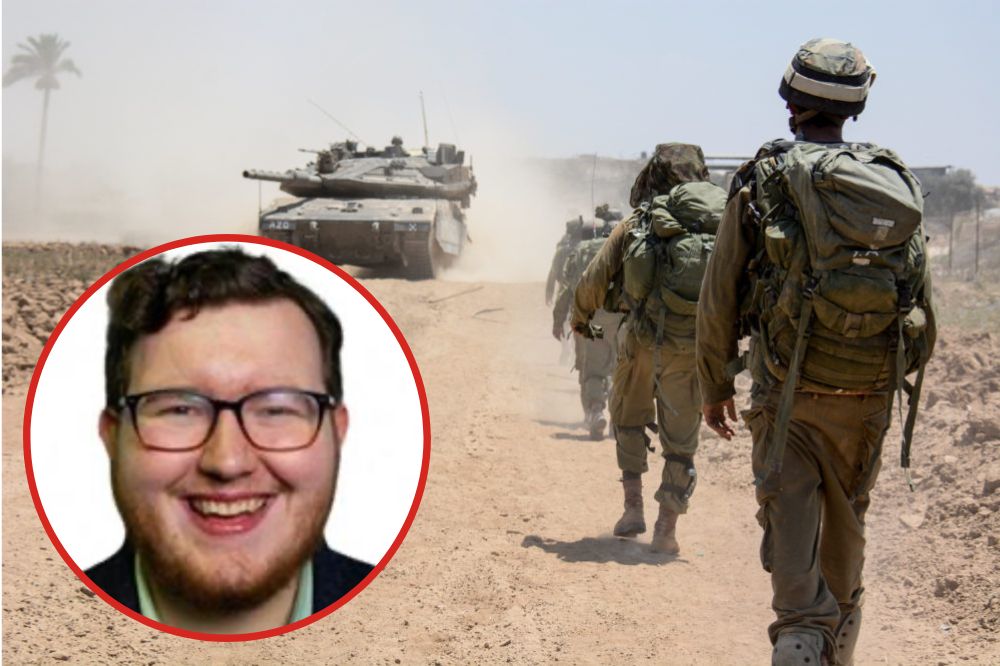 Emily Price
Welsh councillors have complained of being coerced and intimidated by a London councillor who sent an open email quizzing them for their stance on a Gaza ceasefire.
The correspondence, sent by the Leader of the Kingston Independent Residents Group, James Giles, was sent to 19,102 district, county and unitary councillors at the weekend.
The Kingston upon Thames councillor asked councillors across the UK to add their name to an open letter asking the Prime Minister Rishi Sunak, Labour leader Keir Starmer and all MPs to "do the right thing and call for an immediate ceasefire".
The email stated: "We acknowledge that some councillors support a ceasefire but fear retribution from their parties if they speak out.
"If you would like to add your support but do not wish to have your name made public, please also respond stating this and we will list you anonymously as (PARTY NAME) councillor for (LOCAL AUTHORITY) – name withheld.
"We will also be publishing the names of those who have been invited to sign but chose not to, in the interest of accountability."
In the email Cllr James states that the open letter had been "drafted together" with Kingston upon Thames Conservative Councillor, Jamal Chohan.
Cllr Chohan told Nation.Cymru he did not send the email but "endorsed the letter along with hundreds of councillors that have now co-signed it".
Several Welsh Councillors say they found the email intimidating with one saying they feared that Jewish councillors would become the focus of harassment if they did not sign the open letter.
Llangennech and Bryn County Councillor, Gary Robert Jones said: "If it was a polite request for support I would have responded, but I didn't like the tone of it. Other fellow councillors have reported the email to Carmarthenshire County Council."
Caldicot Castle County Councillor, Rachel Garrick said: "I won't be signing any letter that tries to intimidate people into signing it, no matter what the cause."
One Welsh councillor who wished to remain anonymous said: "Now, when tensions are already high and we are hearing of vandalism of offices and threats, is not the time to encourage attacks and pile-ons on councillors – or any elected member at any level – and the fact that these two councillors have decided to use this coercive tactic to force people to sign their letter is either naive or downright vindictive.
"Councillors may have a variety of reasons for choosing to sign the letter or not – many will no doubt be of a view that their time should be spent on local issues where they can make a difference rather than pontificating on issues that local councillors have no influence on, others may be ill, on holiday or simply don't agree that calling for a ceasefire is the right thing currently.
"Whatever reasons people decide to sign or not, that's their choice – that's democracy – and there should be no hint of coercion or intimidation in the way it's approached."

"Proud"
Cllr Giles is also a journalist and previously worked as George Galloway's campaign manager during the controversial Batley and Spen by-election in 2021.
Following the email, the Kingston upon Thames councillor later said on social media: "To clarify, and as should be obvious by virtue of the offer of anonymity to those who do sign, there is no intention of publishing the names of all 19,000 councillors from across the country in two separate lists – dependent on whether they have signed the below letter.
"This would single out those who signed anonymously and remove that protection from party whips. Nor is there any intention to publish the names of Councillors who actively refuse to sign the letter but object to their name being published."
In an X post on Sunday evening (November 19) Cllr James said he was "so proud" that 300 councillors "across the length and breadth of the UK" had signed the open letter.
He also posted a list of the councillors names, locations and the parties they belong to who have so far signed the letter.
Nation.Cymru contacted Cllr James and asked him to clarify what he meant in the original email when he said he would be "publishing the names of those who have been invited to sign but chose not to".
Cllr James said he would publish the names of those who responded to the email "with things like 'Gaza should be razed to the ground, please list my name publicly.'"
He added: "At no point was a threat ever made, at no point was intimidation ever made, we are public representatives.
"I wrote to their government emails asking for their stance on a position and if they give that they should be held accountable, just as people who do not support a ceasefire are holding me accountable and then some for writing this letter."
Last week, the office of Cardiff MP Jo Stevens was targeted by pro Palestine protesters after she abstained on a vote calling for an immediate ceasefire in Gaza.
Member of the Senedd Natasha Asghar has also been targeted for her stance on a Gaza ceasefire. She was forced to run from a university political meeting last week when she was challenged by protestors.
In a joint statement, Cllr Giles and Cllr Chohan said: "There is no intention to publish names of councillors that do not respond to our email, nor is there any intention to publish the names of any individuals against their will.
"We are proud of Britain's democracy and respect the opinions of colleagues on all matters. An opinion cannot be inferred if no response is received.
"We would encourage any elected representatives that have been threatened to contact the police as this cannot be tolerated. We will continue our democratic duty to engage in debate."
---
Support our Nation today
For the price of a cup of coffee a month you can help us create an independent, not-for-profit, national news service for the people of Wales, by the people of Wales.