News
Lost in Llŷn and Eifionydd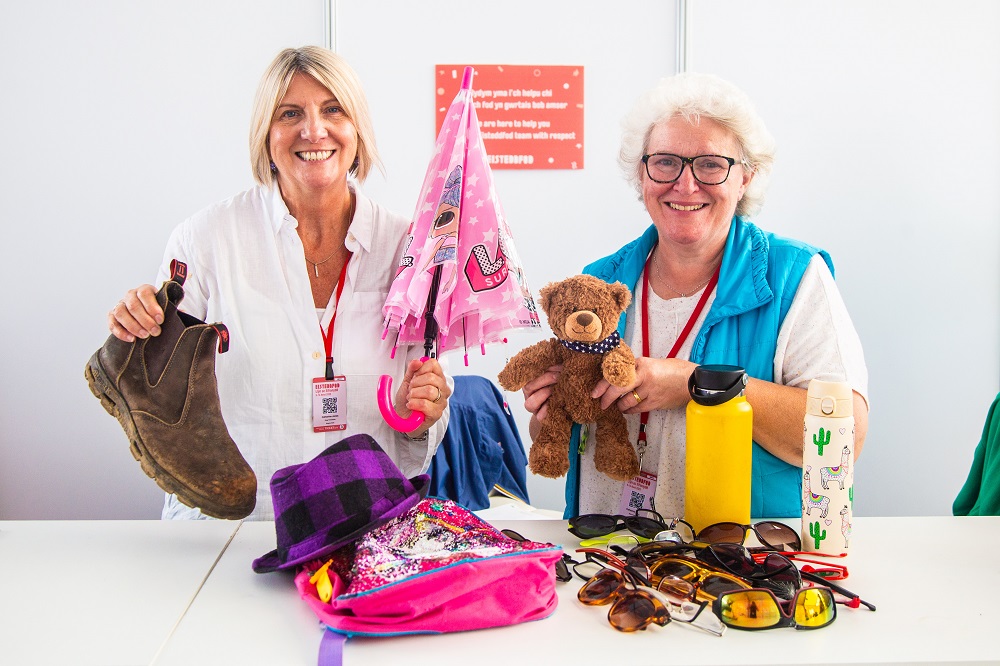 Sunglasses, mobile phones, soft toys and even some false teeth are among the items that have been handed into the National Eisteddfod's lost and found desk over the past week.
Two National Eisteddfod volunteers, Catherine Jones from Abergele and Catherine Hughes from Tregaron, have been kept busy throughout the Eisteddfod at Boduan receiving the items that have been separated from their owners and, in most instances, reuniting them.
They said the number of items handed in have exceeded the amount dealt with at the Ceredigion National Eisteddfod last year.
"We've had a large amount of items handed into us this year. They've ranged from sunglasses, ordinary glasses, bank cards, soft toys and a great many keys, both house and car keys," said Catherine Hughes.
She said possibly the strangest item handed in – so far! – this week was a black tutu.
"We've also been handed two brand-new religious books which someone has clearly bought here this week. And we've had a lot of mobile phones," she added.

Drivers license
As she spoke a lady arrived at the desk with a mobile phone she had found in one of the Maes' toilets.
She told Catherine she had picked up the phone and saw it had a drivers licence as well. As she examined it the phone rang.
"I answered the phone and a voice at the other end said "you've answered my phone, where are you?" I told her I would hand it in and hopefully the owner will claim it," she said.
National Eisteddfod strategic director Gwenllian Carr said all lost items will be catalogued and stored and attempts made to match them up with their owners.
"It takes a few weeks to do this and for the most part we're able to find the owners. One of the strangest items we dealt with were a set of false teeth but we also find a lot of underwear and shoes.
We always wonder why these were mislaid," she said.
---
Support our Nation today
For the price of a cup of coffee a month you can help us create an independent, not-for-profit, national news service for the people of Wales, by the people of Wales.