News
'Luckiest man in Wales' wins £3.5m dream home and £100,000 cash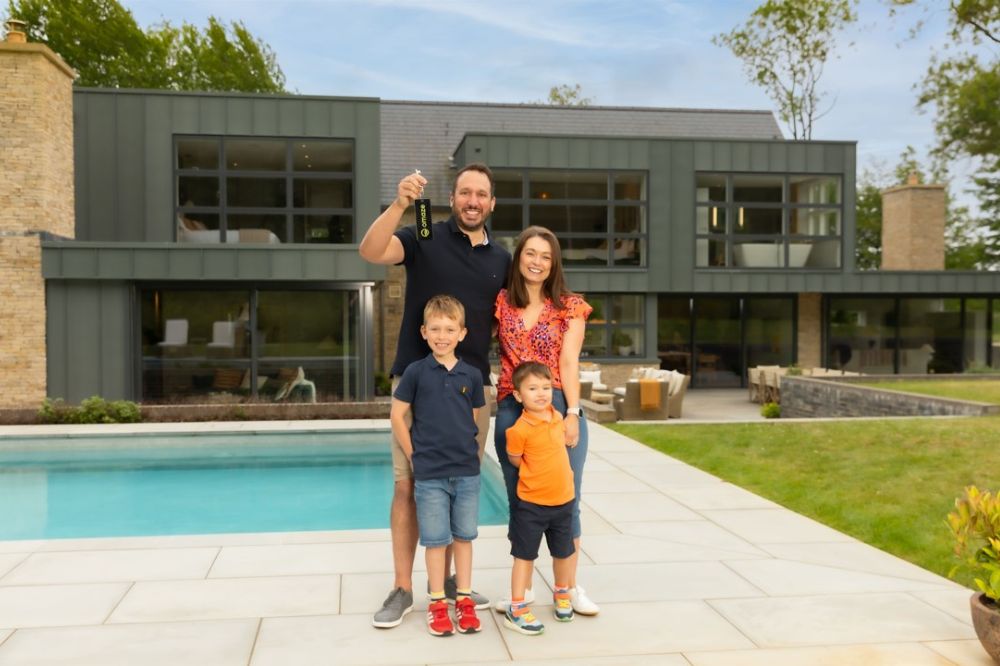 A lucky father of two from Cardiff has won his dream home in the Cotswolds worth £3,500,000 – as well as £100,000 in cash – from a just a £35 entry.
Will Satherley entered the most recent Omaze Million Pound House Draw and was shocked to find he a won a four-bedroom, countryside retreat complete with 10m heated swimming pool, located just outside the idyllic village of Chipping Campden.
He has also been given £100,000 in cash – plus the house comes mortgage free, with all stamp duty and legal fees covered.
Will is free to either live in the house, rent it out or sell it. If he decides to rent it out, local estate agents estimate that the property could achieve up to £10,000 a month from rentals.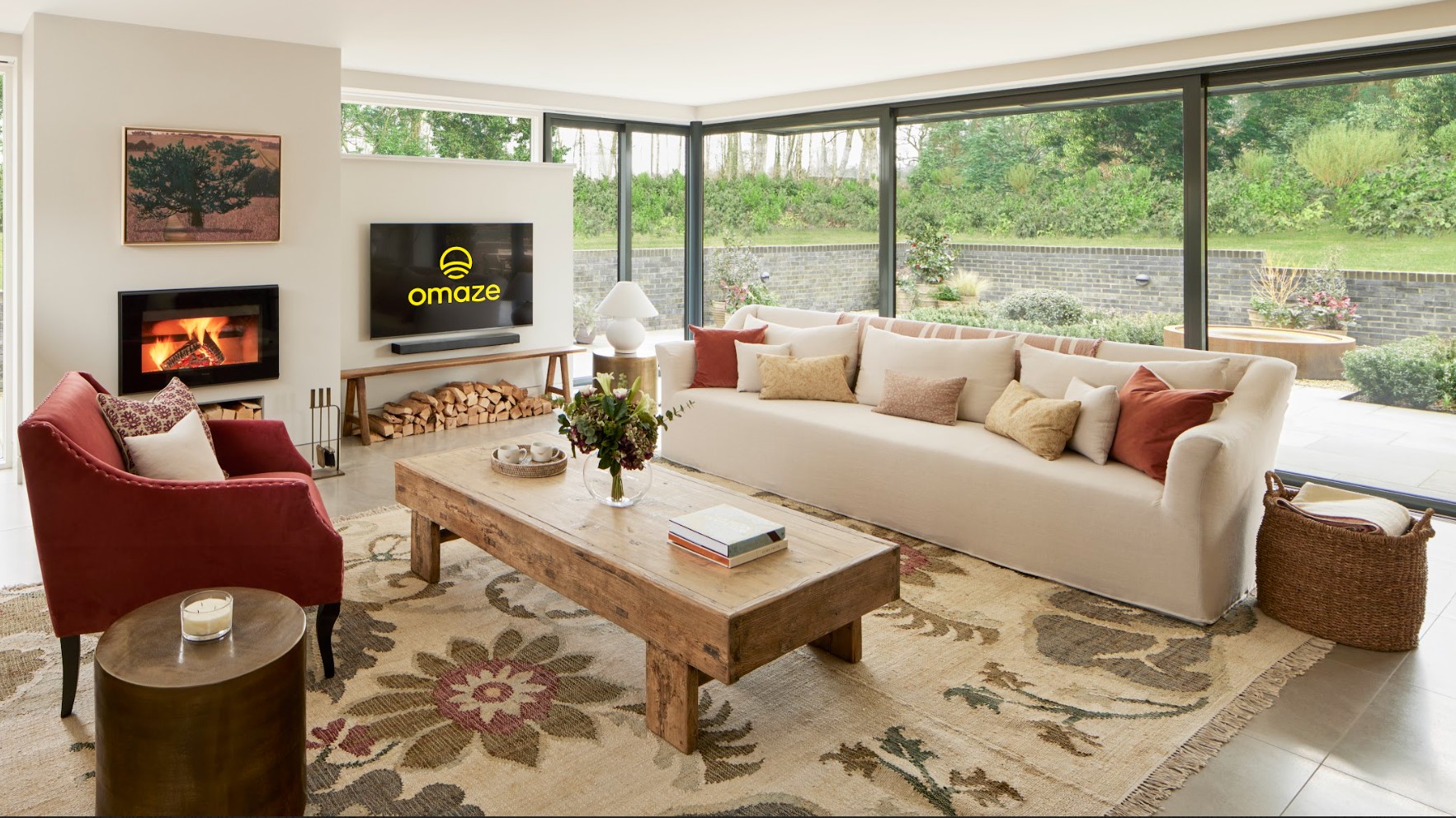 Win
Will has been working as a financial risk analyst in Cardiff for 13 years. His wife Carrie also works in finance for the Welsh Government.
The couple are originally from Pontypridd but have lived in their current four-bedroom house in Cardiff since 2017.
When Omaze first contacted Will to tell him he'd scooped a prize he was up to his elbows in wood chippings creating a new play area for his two boys.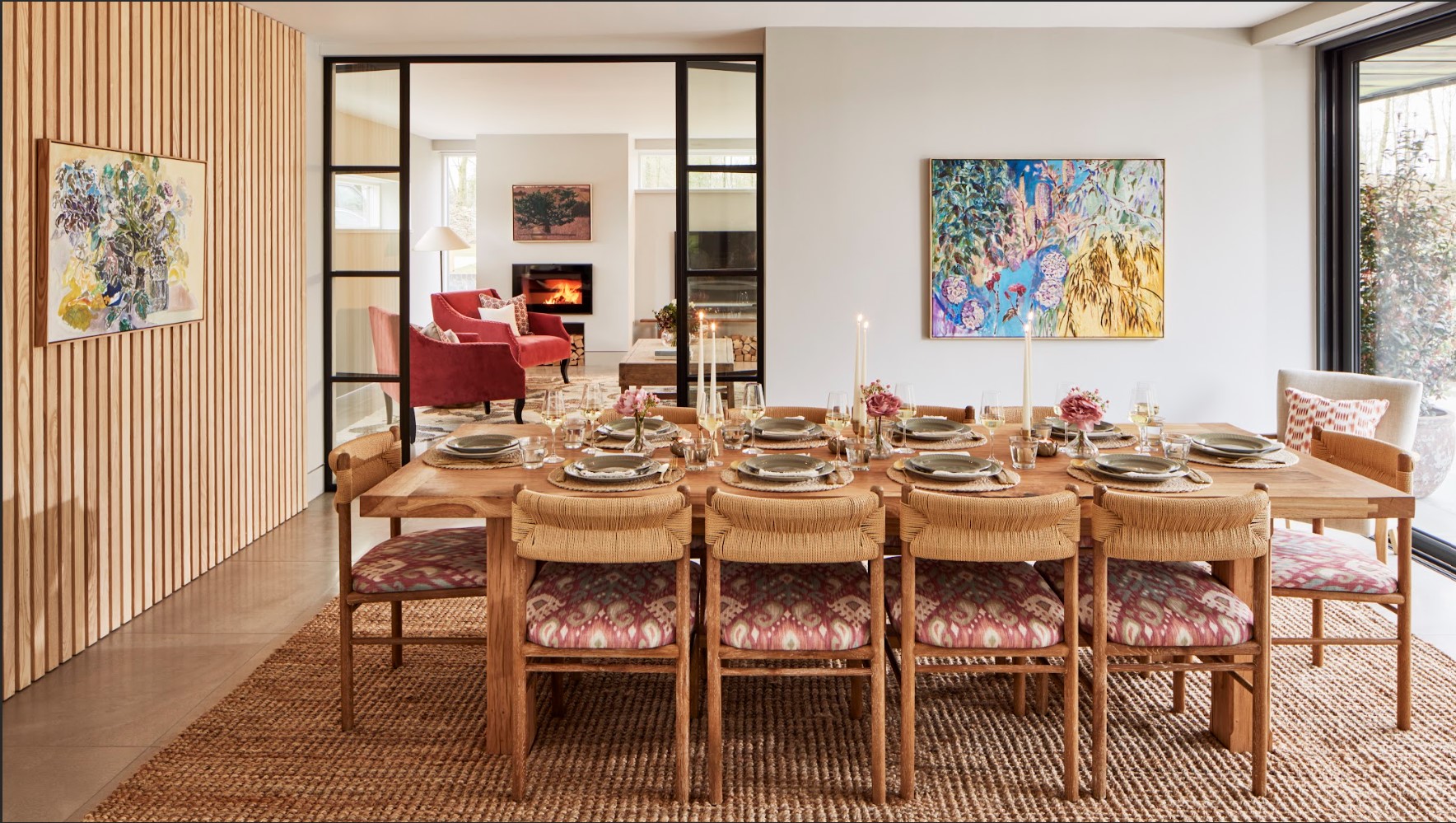 Celebrate
Will said: "When the team arrived I couldn't comprehend that I'd actually won the Grand Prize, it was so surreal, my wife and I work in finance so it's fair to say we're not used to this level of excitement!
"We didn't know how best to celebrate as we were still in shock, so we just had a few friends over and shared takeaway pizza and a bottle or two of fizz.
"That night I kept checking my emails to make sure I hadn't imagined the whole thing, in the end I couldn't really sleep so I went back out to finish the gardening at 4am! The neighbours must've wondered what I was up to!
"Unbelievably, the very next day I got another email telling me I'd won a £10 gift voucher from Omaze too, I thought I must be the luckiest man in Wales.
"We love the Cotswolds and have holidayed here before, it was always a bit of a nightmare trying to find a place to stay during the summer but looks like we won't have that problem this year."
The beautiful 4,250 sq ft property has been contextually designed to sit comfortably in the surrounding landscape and built using local Cotswolds stone.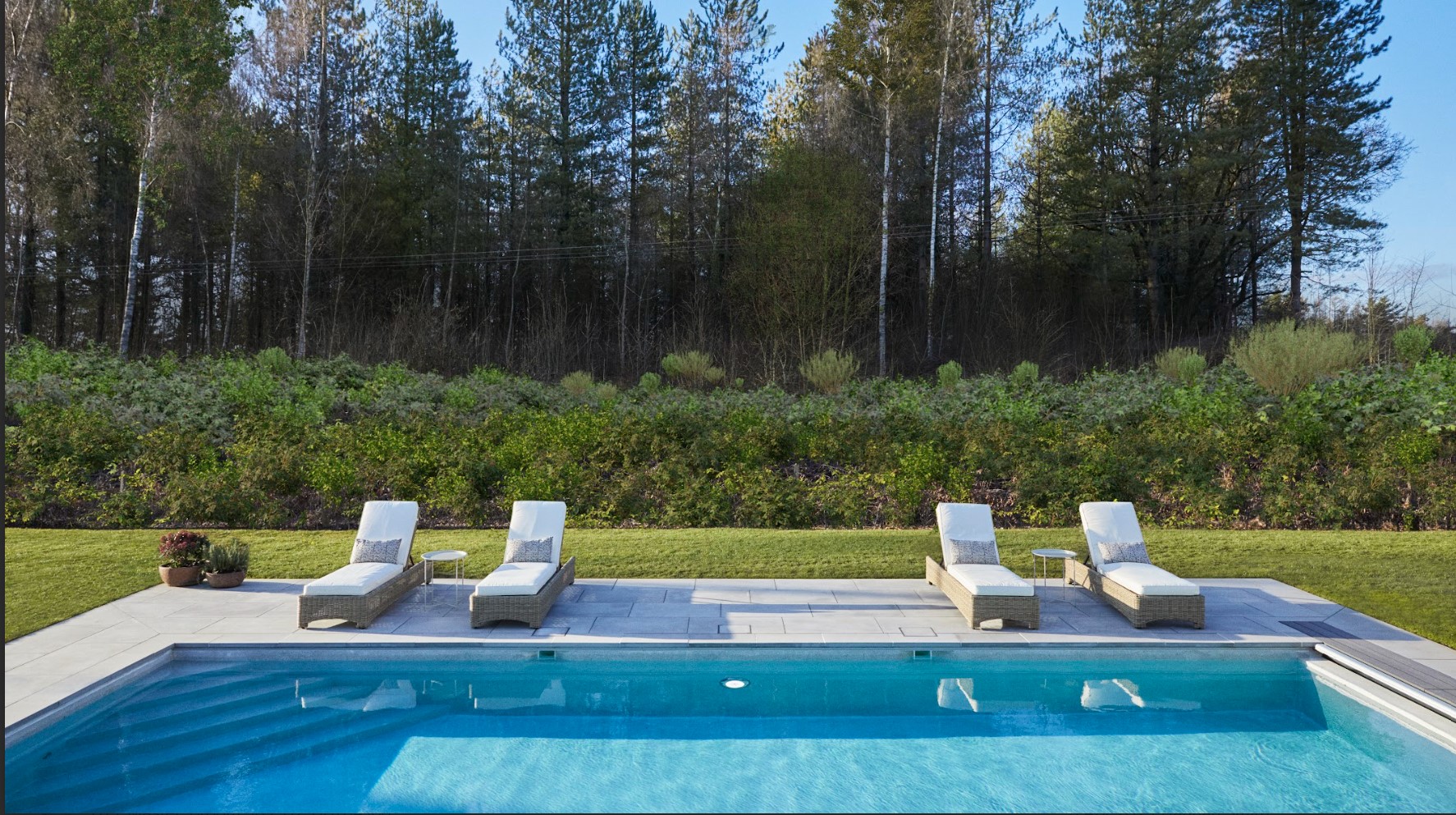 Pool
A combination of traditional Cotswold architecture has been blended with striking contemporary elements that successfully links to the past and the present.
The house comes with a 10m x 5m heated outdoor swimming pool that has a sun lounge and patio area to relax in.
The house is situated amidst rolling Cotswolds countryside within the Area of Outstanding Natural Beauty offering many beautiful walking and cycling routes.
As well as making Will a multi-millionaire, the Omaze Million Pound House Draw, Cotswolds, also raised £2,150,000  to support the NSPCC.
This is the second time the charity has teamed up with the fundraising platform. The first partnership, in 2021, raised £1,000,000, bringing the total raised by Omaze for the NSPCC to £3,150,000.
Life changing
Will said "The best thing we'd ever won as a family before this was six fairy cakes in a pub quiz in Machynlleth North Wales, this definitely tops that – it's a life changing win for all our family.
"I'm running the Cardiff half marathon for the NSPCC in October – as a parent it is a charity that is very close to my heart, so we're really pleased that the draw raised so much money for the NSPCC – my run might not match the £2,150,000 Omaze raised but every little helps – I can start training in my new home gym now."
The money raised from this latest partnership will support the NSPCC's Speak out Stay safe programme, which educates school children about abuse and empowers them to speak out if they feel anything is wrong.
Omaze's raise will enable the charity to reach over 700,000 primary school children.

Funding
Sir Peter Wanless, Chief Executive, NSPCC said, "Working at the NSPCC, every day is different, but it's not often I get to stand in a stunning house to be told that we have raised £2,150,000.
"The funding from this partnership will go towards our Speak out Stay safe programme, which teaches children that they have the right to be safe and empower them to recognise the signs of abuse and bullying.
"This is the second time we have partnered with Omaze, bringing the total raised by the partnership to £3,150,000.
"Every single ticket purchased went towards this fantastic amount raised and, on behalf of us all at the NSPCC, I'd like to thank those who took part in this draw and everyone at Omaze."
James Oakes from Omaze, said: "We're delighted that Will and his lovely family have won their dream home in the Cotswolds – whilst contributing towards our biggest ever raise of £2,150,000 for NSPCC in the process – a charity that is close to his heart.
"Omaze is a win-win for both charities and entrants. By offering incredible prizes, like this stunning house in the Cotswolds, we give people the chance to win the amazing houses, while also introducing charities to audiences they wouldn't usually be able to reach. We're incredibly proud that the Omaze community has already raised over £15 million for good causes across the UK."
---
Support our Nation today
For the price of a cup of coffee a month you can help us create an independent, not-for-profit, national news service for the people of Wales, by the people of Wales.