News
Magistrates told to halt home-entry energy prepayment meter applications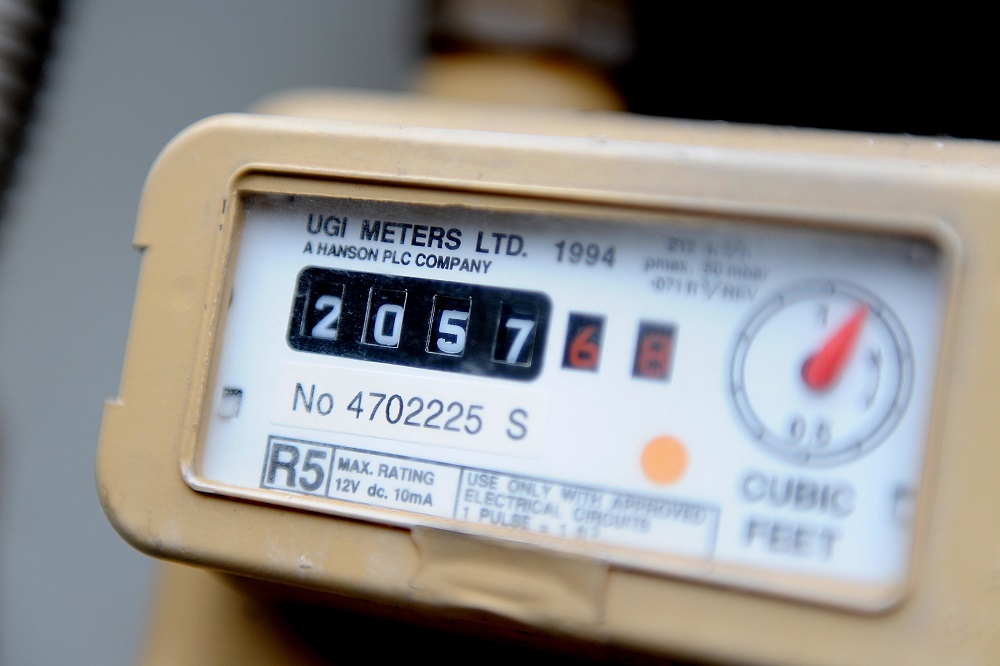 The senior presiding judge of England and Wales has told magistrates to stop processing applications by energy firms to enter homes to install prepayment meters.
In guidance issued on Monday, Lord Justice Edis told magistrates that applications for warrants of entry to install a prepayment meter "should, with immediate effect, cease to be listed and no further such applications are to be determined until further notice".
The move followed Ofgem becoming so concerned at energy firms' practices around forced prepayment meter installation that it had asked them all to suspend the activity, the guidance said.
It read: "Magistrates and district judges (magistrates' courts) in issuing warrants of entry must act proportionately and with regard to the human rights of the people affected, particular any people with vulnerability.
"In carrying out this assessment, they have reasonably placed reliance on the assurance made by all applicants on oath that the supplier and their agents have complied with the standards set by Ofgem, the energy regulator.
"However, it has now come to light that Ofgem has become sufficiently concerned at the operation of suppliers as to ask all energy companies to suspend forced installation of pre-payment meters, to ask all suppliers to review their activities, and to carry out a comprehensive investigation into one supplier.
"In light of that, applications for warrants of entry for the purpose of installing a pre-payment meter should, with immediate effect, cease to be listed and no further such applications are to be determined until further notice."
Detailed evidence
The guidance does allow room for a supplier to go ahead with an application for a warrant, but they would have to provide the court with detailed evidence as to the integrity of their procedures – especially in relation to vulnerable customers.
It comes after hundreds of thousands of customers have been switched over to more costly prepayment meters, often unwillingly and without the offer of support, after failing to keep up with rising energy payments.
Campaigners say those switched often then go without power as they cannot afford to keep the meter topped up – something that is referred to as "self-disconnection".
Alyn and Deeside MS Jack Sergeant MS has been calling for a ban on forced installation of pre-payment meters for months and described it as a "national scandal".
Over the last three years, 22,777 warrants were issued across Wales to force installation of a pre-payment meter, of which only six were refused.
Suppliers are able to obtain those warrants when customers fall into debt as a way for them to recoup money they're owed.
Energy tariffs for pre-payment meters are generally more expensive and charities have warned low income families are suffering as a result of forced installation.
Waving through
On Friday, Caroline Flint, chairwoman of the UK Government-sponsored fuel poverty advisory committee, said courts needed to consider how they were waving through the warrants that allowed suppliers to break into people's homes.
"I think energy companies have been given the benefit of the doubt on this for too long and now I think it is right to have this moratorium," the former Labour minister told BBC Radio 4's Today programme.
She added: "We might need new laws but I think the courts need to look to themselves on this as well.
"I think there is a question about how these warrants seemed to have been waved through."
The issue has been thrust into the spotlight after an investigation by The Times newspaper last week revealed that British Gas subcontractors were breaking into the homes of customers – including disabled and mentally ill people – to install the meters.
Business Secretary Grant Shapps has given companies a deadline of Tuesday to report back on what action they would be taking – including compensation – with regard to customers who may have had prepayment meters wrongfully installed in their homes.
---
Support our Nation today
For the price of a cup of coffee a month you can help us create an independent, not-for-profit, national news service for the people of Wales, by the people of Wales.