News
Majority of people in Wales would attend bystander to violence training if offered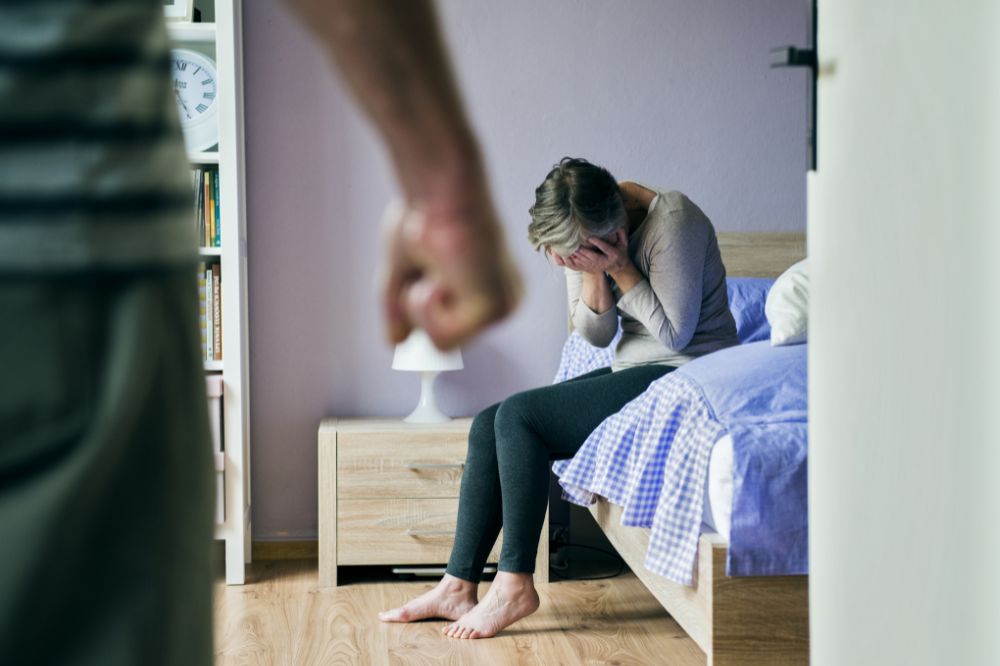 A new survey from Public Health Wales (PHW) has found that the majority of people in Wales would take up the offer of face-to-face bystander to violence training if it was offered to them.
Bystander to violence training aims to empower people to develop the confidence and skills to safely step in and respond if they witness or have concerns about a potentially violent situation by defusing the environment, offering help to the victim and/or calling on others to help.
Safely intervening in a situation should not be confrontational or increase the risk of violence for either the victim or the bystander.
37 percent of respondents to PHW's survey by the Time to Talk Public Health panel said that they had witnessed some form of violence over the last 12 months.
The most commonly witnessed type of violence from the list presented was verbal aggression between children and young people (23 percent), followed by sexual harassment towards women and girls (12 percent), domestic abuse (9 percent) and physical violence between children and young people (9 percent).
The survey asked people which of a range of actions they would be likely to take if they were walking through a park and witnessed a young person being physically assaulted by another young person.
The top responses were telling the person to stop and asking the victim if they are okay (64 percent) and reporting to the police (54 percent).

Confidence
However, the survey also found that many people felt they lacked the confidence and/or skills to intervene in violence, and this was highest for domestic abuse.
Only 26 percent of people felt they would have both the confidence and the skills to do something about domestic abuse if they witnessed it, while 27 percent said they had neither the confidence nor the skills (27 percent had the confidence but not the skills and 16 percent had the skills but not the confidence).
45 percent felt that they had both the confidence and the skills to intervene if they saw abuse of older people – the highest percent across the scenarios asked; with 23 percent saying they had the confidence but not the skills, 11 percent the skills but not the confidence, and 17 percent saying that they had neither.
Joanne Hopkins, Programme Director for ACEs, Criminal Justice, and Violence Prevention said: "Everyone has a role to play in preventing violence, and so supporting people to act safely when they witness or have concerns about a violent situation is crucial.
"A bystander is able to help reduce the risk of violence through something as simple as not laughing at a misogynistic joke.
"Doing this gently challenges problematic beliefs a person holds. Problematic attitudes and beliefs underpin violence against women, domestic abuse, and sexual violence – it is about intervening early and safely to prevent the behaviour from escalating further."
The Welsh Government has agreed to fund, develop and deliver an all-Wales bystander intervention training pilot that will be delivered to people across Wales over the next three years.
This will include offering training to promote a pro-social and informed bystander intervention programme, which will run alongside Welsh Government's current, established Violence Against Women, Domestic Abuse and Sexual Violence (VAWDASV) communication campaigns.
The goal of the initiative is to create genuine and lasting changes in societal attitudes towards VAWDASV.
The training suite is currently in development and will be available towards the end of 2023.
Jane Hutt, Minister for Social Justice and Chief Whip said: "We want to make Wales the safest place to be a woman, and this innovative new pilot supports our aim by developing skills in safe bystander engagement.
"We want to ensure people have all the information they need to confidently prevent or respond to violence against women, domestic abuse and sexual violence. The pilot also supports our aim of changing attitudes, tackling gender norms and toxic masculinity, creating culture change, and further promoting that all forms of violence against women are unacceptable.
"Our training providers, Kindling Transformative Interventions, as well as their partners, have a breadth of experience in this area and I am very much looking forward to seeing the results."
Anyone experiencing violence against women, domestic abuse or sexual violence, or abuse, or those concerned about somebody at risk – support is available to you now. Live Fear Free is a confidential and independent helpline that can provide advice and support 24 hours a day, 7 days a week.
---
Support our Nation today
For the price of a cup of coffee a month you can help us create an independent, not-for-profit, national news service for the people of Wales, by the people of Wales.