News
Majority of responses to consultation oppose introduction of 20mph speed limit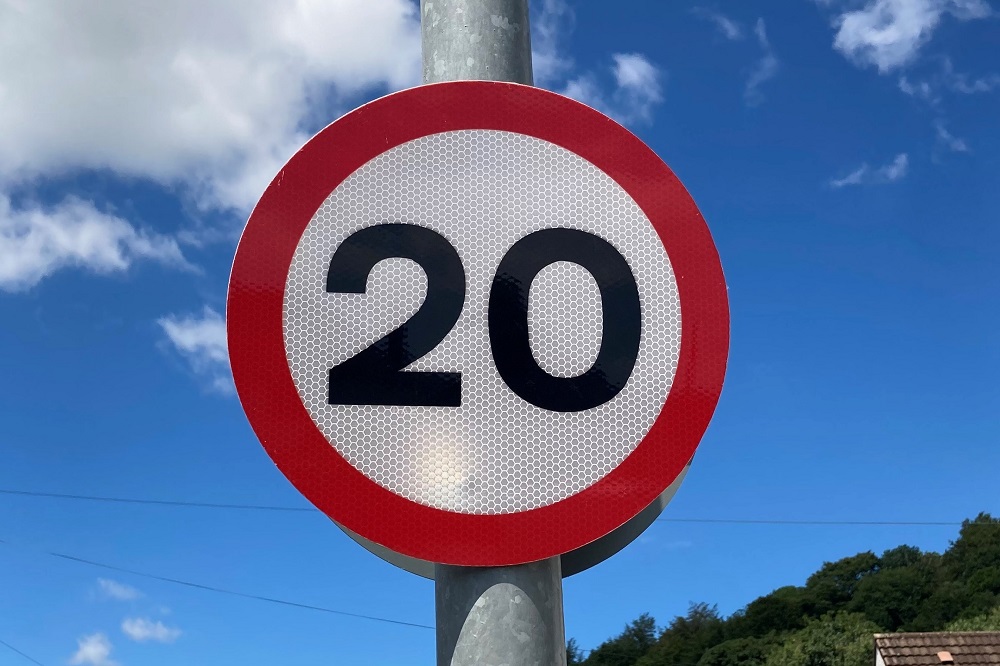 Bruce Sinclair, local democracy reporter
Nearly three-quarters of responses to a Ceredigion consultation on Welsh Government speed limit reductions were against the plans.
The Welsh Government passed legislation last July which will see the speed limit on residential, built-up streets reduced from 30mph to 20 throughout Wales.
This will come into force this September.
Welsh Government says the 20mph default speed limit is expected to result in 40 per cent fewer road collisions, save six to 10 lives every year and avoid 1,200- 2,000 people being injured.
In Ceredigion, the council conducted formal a consultation with the public in April on all proposed new speed limit arrangements.
That saw 76 items of correspondence received, including 54 objections – just over 70 per cent of all responses – a report for members ahead of the June meeting of Ceredigion County Council's Cabinet says.
The rest were either expressions of support or requests that are outside the scope of this scheme, such as lowering existing 40mph limits at settlements.

Emotive comments
There were general objections to the 20mph limits, as well as specific areas highlighted, including Adpar, Bow Street, Borth, Dihewyd, Drefach, Llechryd, Pennant, Penparc, and Stags Head.
Stags Head, half-way between Llangeitho and Tregaron, was the subject of petition presented to the May meeting of Cabinet.
There were many emotive comments in the objections: "I feel that this is a process of using a sledgehammer to crack a nut. The Welsh Government have approached this in a dictatorial style, basically, 'you're having it, tough'."
Another warned: "I believe anger and frustration will set in as September progresses and as drivers realise just how much it will alter the way we have to drive. … for no good reason."
Another felt motoring technology had made the speed reduction unnecessary.
"Car technology is safer than ever. Brake technology is better than ever. And you want to simply lower the speed that people travel at. Ridiculous backward thinking rubbish!"
Rural business was also raised as a concern: "Ceredigion needs to stand against Welsh Government policies that are designed to have an adverse effect on our rural communities and increase the cost of rural businesses."
The changes were also described as a 'cash cow': "Far from being in the interests of the public, it would appear to be a cash cow activity to obtain money derived from the inevitable motor speed fines these changes will bring with any such monies going directly to Cardiff and not for the benefit of county councils."
Cabinet members, meeting on June 6, will be asked to authorise recommended replies to public consultation responses and requests for additional changes received, and to proceed with implementation of changes being introduced by the Welsh Government.
---
Support our Nation today
For the price of a cup of coffee a month you can help us create an independent, not-for-profit, national news service for the people of Wales, by the people of Wales.