News
Man wrongly convicted of murder told he is 'vexatious' for seeking documents relating to the case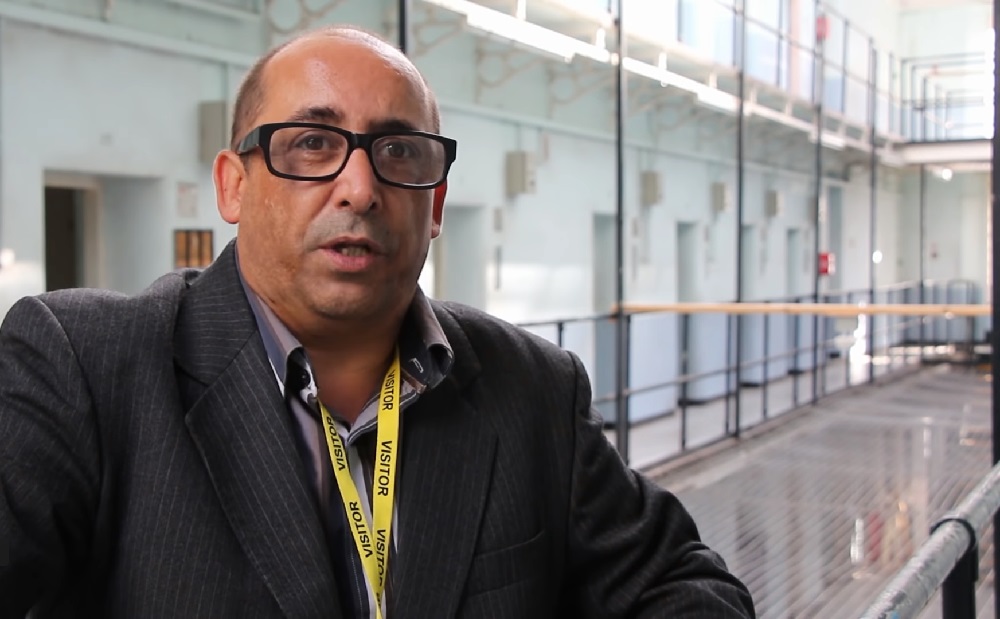 Martin Shipton
A man who spent 11 years in prison for a murder he didn't commit has been told by the police force that undertook a fatally flawed investigation into the case that he is behaving "vexatiously" in trying to obtain reports relating to the case.
Michael O'Brien is one of three men wrongly convicted of the murder of Cardiff newsagent Phillip Saunders in 1987.
South Wales Police was strongly criticised by the Court of Appeal over its conduct of the investigation when the convictions were quashed. Years later the three men received an apology from the force's Chief Constable together with an acknowledgement that they were victims of a miscarriage of justice.
Mr O'Brien says he is determined to get justice for the surviving members of Mr Saunders' family and wants to identify the real killer or killers.
Recently he submitted a Freedom of Information request in which he sought disclosure of reviews carried out into the case, and details of DNA samples obtained during the original police inquiry.
He asked South Wales Police what forensic tests they had carried out on the exhibits seized during the original investigation. He also asked for a list of the items seized and when they were tested.
He also wanted to find out whether any DNA was identified from the tests, and if such a profile was obtained, where it was being held.

Fingerprint
Specifically Mr O'Brien asked whether a fingerprint on a bottle found at the crime scene was run through the national fingerprint database to see if a match could be obtained, and if so where such a fingerprint sample was now held.
Mr O'Brien also asked for the date of the most recent cold case review of the case, who led the review and disclosure of the investigation report.
He also sought disclosure of any reviews of the case carried out since 1988, including any carried out by forces other than South Wales Police.
Mr O'Brien's final FoI question was: "What happened to the clothes found on the night in question allegedly belonging to the real killer found in Denton Road [Cardiff]."
The response to Mr O'Brien from South Wales Police stated: "Your request has been considered and I am not obliged to supply the requested information."
The letter went on to say that Section 14 of the Freedom of Information Act was being used to deny Mr O'Brien's request. The section relates to "vexatious" requests for disclosure. The force's freedom of information officer said that under Section 14, there was no requirement on a public body to conduct a public interest test and no requirement to provide any information or to confirm or deny whether the information sought was held.
In relying on Section 14, South Wales Police said it was relying on guidance issued by the Information Commissioner's Office which said: "Section 14 may be used in a variety of circumstances where a request, or its impact on a public authority, cannot be justified.
While public authorities should think carefully before refusing a request as vexatious, they should not regard Section 14 as something which is only to be applied in the most extreme of circumstances. In cases where the issue is not clear-cut, the key question to ask is whether the request is likely to cause a disproportionate or unjustified level of disruption, irritation or distress."
Disclosure
In determining whether Mr O'Brien's requests were vexatious, the FoI officer said: "All the requested information in relation to copies of reviews undertaken would require careful consideration with a view to identifying harm in disclosure and redacting the information accordingly. Any potentially exempt information cannot be isolated because it is scattered throughout the requested material.
The team in the legal department and the crime and criminal justice department would have to carefully examine each document to identify the harm, if any, and apply redactions accordingly. The information would need to be reviewed again by a member of the Freedom of Information team so that the correct exemptions could be applied, and the appropriate public interest tests carried out.
"It has been identified that there are six reviews that have been carried out in relation to this murder case.Some of these span several years, in one case five years. To retrieve, review and possibly redact these reviews would be a massive task and would be extremely time-consuming and I cannot quantify exactly how long this would take."
The FoI officer said the force's "very small and busy team" was currently dealing with more than 220 requests. Dealing with Mr O'Brien's request would "take an enormous effort and would be a huge strain on the time and resources of South Wales Police".
Outraged
Mr O'Brien said he was "outraged" that South Wales Police had accused him of behaving vexatiously.
"They put me in prison for 11 years for a murder I didn't commit and they have the front to accuse me of being vexatious. They are the vexatious ones.
"I am determined that the real killer should be brought to justice – that's why I want access to the reports on the case that have been written over the years.
"I have no confidence in any investigation into the case carried out by South Wales Police."
Cheryl Allsop, a senior lecturer in criminology at the University of South Wales, is a specialist in cold case reviews who hopes, together with her students, to help Mr O'Brien in a re-investigation of the case.
She said: "He certainly isn't vexatious. He is motivated by a desire to track down the real killer. That's why he asked South Wales Police to disclose material to him. His solicitors have original documents from the time of the prosecution and getting the material from the police that he is seeking would be very helpful in conducting a cold case review."
---
Support our Nation today
For the price of a cup of coffee a month you can help us create an independent, not-for-profit, national news service for the people of Wales, by the people of Wales.