News
Mark Drakeford makes robust defence of controversial 20mph speed limit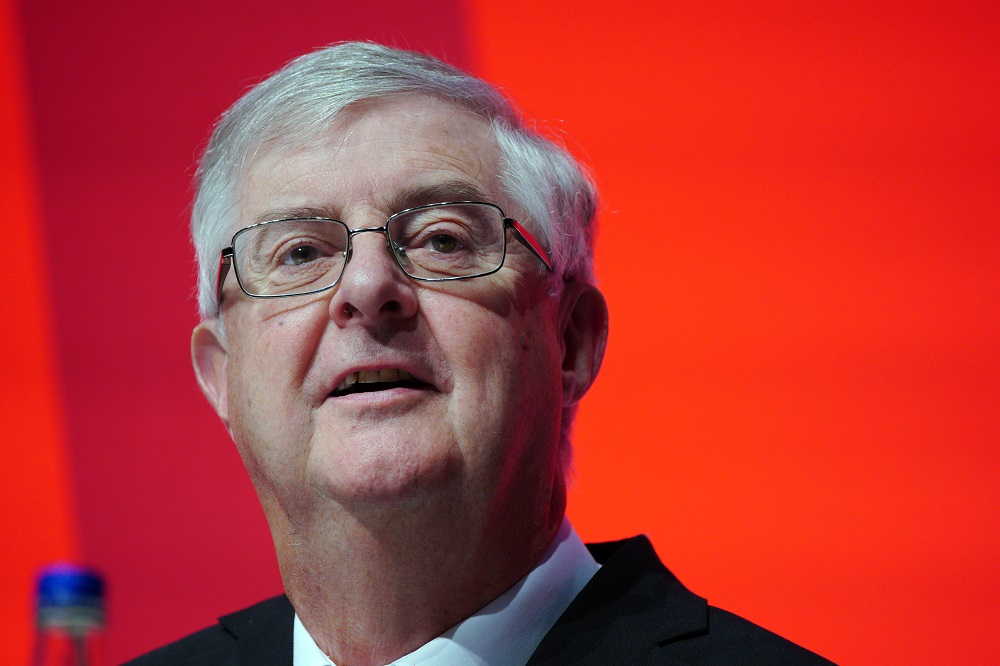 A controversial new law which will see many roads in Wales switching to 20mph speed limits has been defended by First Minister Mark Drakeford.
Wales will become the first part of the UK to introduce a nationwide 20mph speed limit as most residential roads, which currently have a 30mph speed limit, switch to 20mph on Sunday, September 17.
Speaking to Dot Davies on the BBC Radio Wales Breakfast Show, Mr Drakeford was asked why he thought a significant proportion of the Welsh public were so dead set against it?
"Because I think change is difficult and where people are used to one set of circumstances persuading them to adopt something different will always take time," he said. "I'm the only person in this room old enough to remember the introduction of the breathalyser, and the seatbelt law.
"Both of them were highly controversial at the time, opposed by people who didn't want to see change. 20 mile per hour limits in urban areas will lead to fewer deaths, fewer accidents, and it's a small price to pay in order to make sure that people are safe on the streets on the roads. Wales will lead the way."
"It's a small price to pay in order to make sure people are safe."

The First Minister has defended the controversial roll out of 20mph limits in Wales from 17th September.

Mark Drakeford told Radio Wales Breakfast that asking people to drive more slowly is a "very small cost".

— BBC Radio Wales (@BBCRadioWales) September 7, 2023
The First Minister was also pressed on the £32 million cost of introducing 20mph speed limits, at a time when the Welsh government was facing a £900 million hole in its budget.
"32 million is a one off cost and it will save the health service £92 million pounds every single year," he said. "So sometimes you do have to spend money in order to save money. And this will undoubtedly reduce costs, on emergency services and on other aspects of the health service because they will have over 10 years thousands fewer casualties to deal with.
"In Spain where this law was introduced. In 2019, two years later, urban deaths were reduced by 20%, 34% fewer deaths among cyclists. This is a move that will save people's lives at a very small cost to people who are being asked to drive a little more slowly in those urban areas."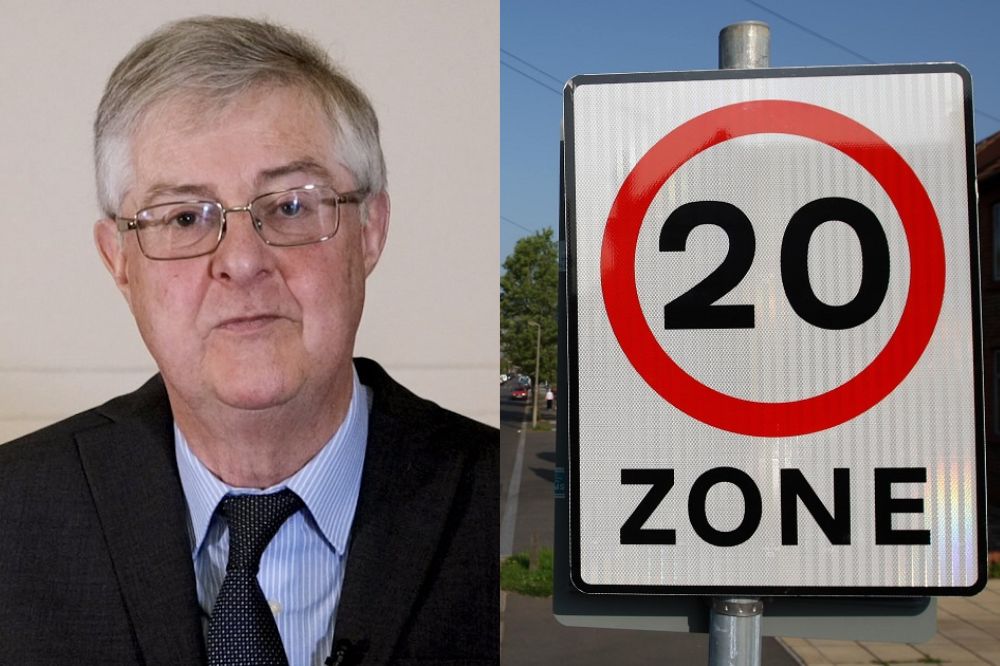 The First Minister today visited one of the first areas in Wales to trial the new 20mph limit to learn more about the impact of the "biggest step-change in community safety in a generation."
With just 10 days to go before the default 20mph speed limit will be introduced across Wales, the First Minister met business owners, parents and school children in St Brides Major, in the Vale of Glamorgan.
St Brides Major was one of the first trial sites for the 20mph speed limit.
While visiting the village, the First Minister met with B&B owners Chris and Julie Davies who are happy with the slower speeds and said they make a positive difference to St Brides.
Local community members who were successful in campaigning for safer streets through the group Safer St Brides were also keen to share their stories during the First Minister's visit.

Safer
First Minister Mark Drakeford said: "Reducing speeds not only saves lives, it helps build safer communities for everyone, including motorists – better places to live our lives.
"It will help make our streets quieter, reducing noise pollution, and slower speeds will give more people the confidence to cycle and walk around their local areas and encourage children to play outdoors.
"Evidence from around the world is clear – reducing speed limits reduces collisions and saves lives."
The Welsh Government estimates that over the first decade, the new default speed limit will save up to 100 lives and 20,000 casualties.
The change comes after four years of work with local authorities, police, and road safety experts to design a change in the law.
Local owner of St Bridget's Farm B&B, Chris Davies said: "The people of St Brides have worked hard to get speeds lowered, and since the introduction of 20mph I'm pleased to say we've seen a noticeable difference in people travelling slower through the village and a lot less noise from speeding cars as a result.
"It now feels much safer for local people, especially children, and it's lovely for guests at our B&B to be able to enjoy being out and about in the village."
One of the campaigners for Safer St Brides, Nia Lloyd-Knott added: "The rollout of 20mph in St Brides Major has been fantastic.
"As a village we campaigned for slower speeds for a long time, so we were delighted to be chosen as one of the early adopters of 20mph.
"The village has a lot of families who are very keen walkers and cyclists, so the introduction of slower speeds has had a huge impact for the whole village, with many more parents feeling comfortable to let their children travel to the local school independently."
For more information visit gov.wales/introducing-default-20mph-speed-limits
---
Support our Nation today
For the price of a cup of coffee a month you can help us create an independent, not-for-profit, national news service for the people of Wales, by the people of Wales.