News
Meet the Welsh academic and activist fighting for the rights of people with dwarfism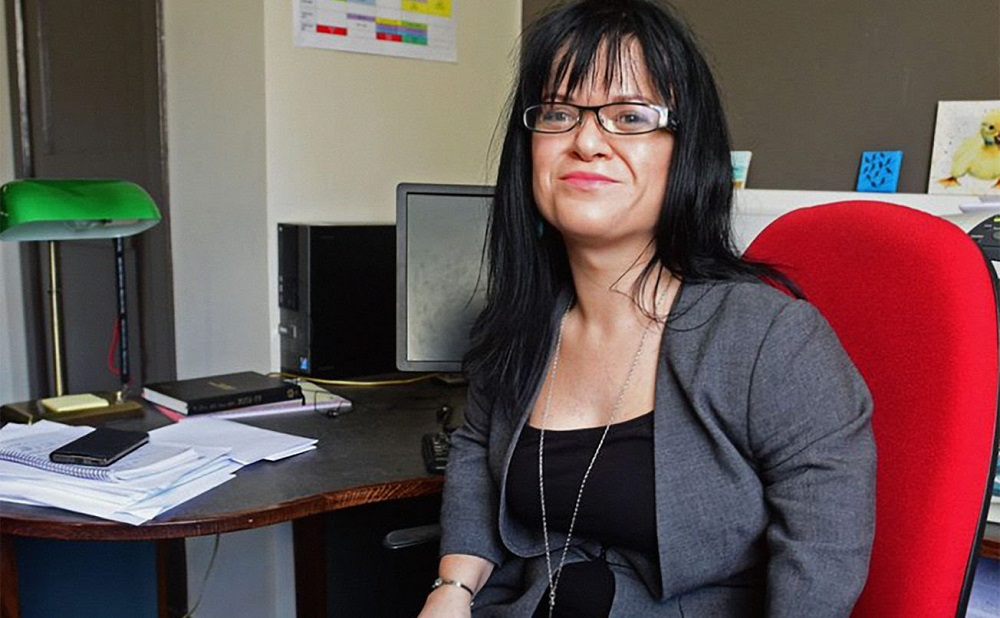 Siân Williams
Dr Erin Pritchard's second book Midgetism The Exploitation and Discrimination of People with Dwarfism is just out.
She grew up on the Maesgeirchen estate in Bangor and is a senior lecturer in Special Educational Needs at Liverpool's Hope University, and a core member of its Centre for Cultural and Disability Studies.
Erin took time out from visiting family in Gwynedd over Easter, to give Nation.Cymru readers some background into how her latest book came about.
"I hate the word midget with a passion so I thought I want a word that can be used to describe all the exploitative and discrimination that we, as people with dwarfism, experience.
"People might not know but midget is a word popularised in the Victorian freak show. I've been using it in this new book to explore and analyse the exploitative entertainment that still exists today and is very reflective of the freak show.
"Basically, I argue that dwarf-tossing or midget bowling or pantos and stuff, is a form of midgetism, because the only reason for a dwarf to be there is because you want to laugh at their size.
"You want to see them as inferior to you so, what better than have a word to describe that, you know."
However, if you're an actor like Peter Dinklage of Game of Thrones fame, "That is not midgetism, that's not midget entertainment, that's an actor with dwarfism doing great things and being on the same level as everybody else."
In 2019 she argued successfully that the word midget should be recognised as a form of disability hate speech and managed to persuade some supermarkets, but not all, to ditch the name Midget Gems and call the popular sweets Mini Gems instead.
"I contacted companies, such as Marks & Spencer and they agreed and then other companies followed suit, such as Aldi, Sainsbury's and Mainyards Bassetts which is one of the biggest sweet companies in the UK."
She argues that this should be something associations for people with dwarfism should have taken up, but hasn't.
"I had a lot of abuse on social media after the Midget Gem (campaign) and on my work email."

Snow White
As a result of her successful campaign, Erin also came to the attention of the American entertainment conglomerate, The Walt Disney Company.
"Disney got in touch with me and I thought: this has got to be junk mail, it has to be spam," she said.
"It was the real deal – I can't say much about it, but the new Disney live action remake of Snow White is being produced.
"I've been consulting on the script and to remove some of the problematic stereotypes that were featured in the cartoon – well, the 1937 film.
"So, hopefully there's been a few changes that provide better representation of dwarfism in the live action remake."
Abuse
The way some people reacted to dwarfism in society can be problematic, discriminatory and downright cruel.
"You cannot go up a street or anywhere without abuse, you know," she said.
"Whether it's subtle abuse where people just stare at me, it's not too bad, but it's wrong, because people should know better.
"It's the way people treat you; they've probably only seen a dwarf on television so, they treat you as a novelty, a figure of entertainment.
"When I was in Holyhead, this woman came up to me and said her daughter found people like me hilarious, and would I dress up like Hello Kitty for her daughter."
On another occasion Erin was visiting a supermarket where her sister in works.
"One of the other workers ran up to her and said: 'I've just seen a real life midget. You don't go up to someone and say: 'I've just seen a real-life wheelchair user, or a real-life amputee, or whatever."
Erin Pritchard's first book: Dwarfism, Spatiality and Disabling Experiences was published in 2021 and looked at the experiences people with dwarfism have when they are out in public, and what influences those experiences.
---
Support our Nation today
For the price of a cup of coffee a month you can help us create an independent, not-for-profit, national news service for the people of Wales, by the people of Wales.