News
Men's Health Week: MS calls for mental health barriers to be broken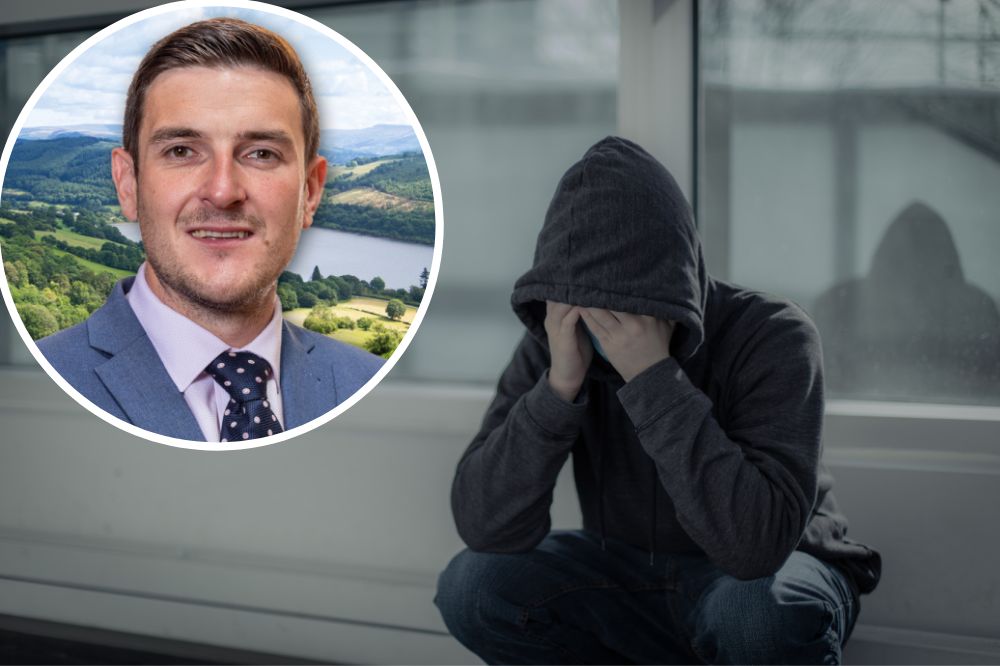 The Shadow Minister for Mental Heath and Wellbeing has reflected on the mental health challenges faced by men and called for barriers to be broken to encourage an environment of understanding, empathy and support.
Brecon and Radnorshire MS, James Evans has said that during Men's Health Week – which runs between 12th and 18th June – people should acknowledge the importance of addressing and supporting the mental well-being of men.
The mid-Wales MS has himself previously reached out for support for stress and anxiety.
James Evans MS said: "I only became more aware of my stress and anxiety when it started to affect my family, my work, and my day-to-day life and that's when I reached out for help. I'm lucky that I can manage my mental health through exercise and improving my overall wellbeing. A healthier diet has definitely aided me along the way.
"It is crucial to recognise that mental health affects everyone, regardless of gender, and this week serves as a reminder to focus specifically on the unique challenges and experiences faced by men.
"Men's mental health has often been overlooked or stigmatised, leading to a significant impact on their overall well-being. Societal expectations, stereotypes, and the pressure to conform to traditional notions of masculinity can create barriers for men to seek help and openly discuss their struggles.
"It is imperative that we break these barriers and encourage an environment of understanding, empathy, and support. This week provides an opportunity to raise awareness about the importance of mental health and highlight the available resources for men to seek help."

Challenges
A survey of public attitudes to mental illness conducted in Wales by Kantar on behalf of Time to Change Wales in 2021 found that men are around 3 times more likely to die by suicide than women.
The study also found that men are less comfortable discussing their mental health with friends or family.
Mr Evans said: "It is crucial to promote open conversations, de-stigmatise seeking professional assistance, and emphasise self-care practices that contribute to positive mental well-being.
"Factors such as race, sexuality, socioeconomic status, and age intersect with gender and can influence the challenges they face. Intersectionality must be at the forefront of our conversations and efforts to ensure inclusivity and tailor support to meet the diverse needs of men.
"Together, we can create a culture that values and prioritises men's mental health. By fostering supportive environments, providing accessible resources, and encouraging honest conversations, we can break the silence surrounding men's mental health and pave the way for a healthier and happier society for all."
Men's Health Week encourages men to take proactive steps to improve their physical and mental well-being open discussions about mental health issues and encourages men to feel able to reach out for help and support.
---
Support our Nation today
For the price of a cup of coffee a month you can help us create an independent, not-for-profit, national news service for the people of Wales, by the people of Wales.