News
Metal detectorists' finds and other treasures revealed during Bangor pop-up event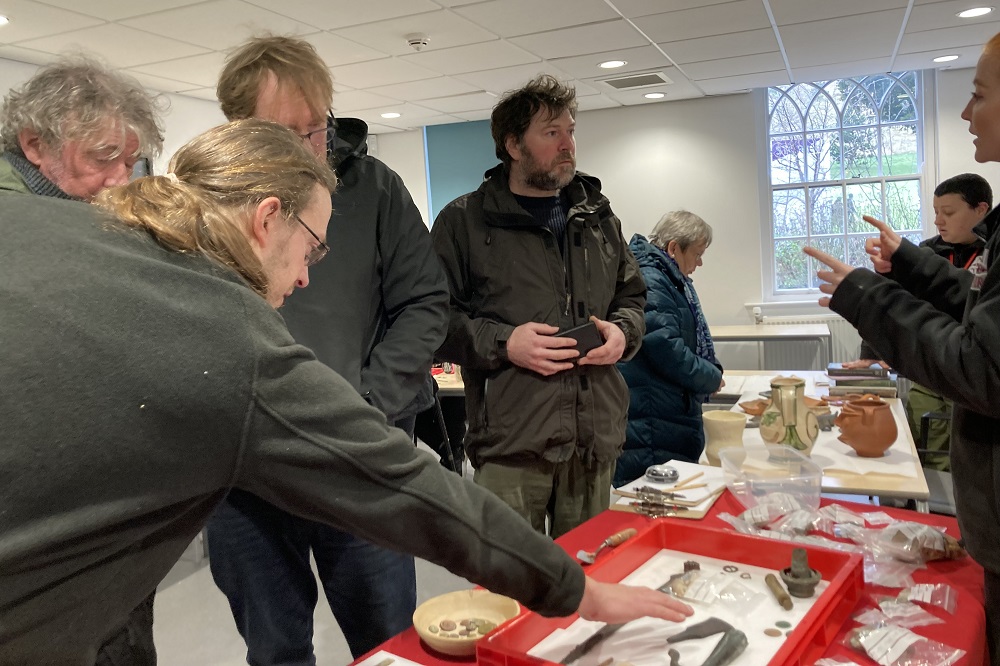 Dale Spridgeon, local democracy reporter
Metal detectorists, archaeologists and history buffs descended on a Bangor museum to share a treasure trove of Welsh historical finds and precious knowledge.
An event organised by the Portable Antiquities Scheme (PAS) at Storiel showcased the unusual and interesting items dug up in gardens and fields across Wales. Everything from Roman weights to Bronze Age axe heads and rare coins have been found across North Wales.
Many of the items on show were brought in by local detectorists. The PAS is the body through which metal detecting finds – and any other found items – can be reported.
Finds tables at the event displayed items including Neolithic axe heads, Roman steel-weights, bronze swords, ancient pottery shards, medieval buckles, love tokens, and gold and silver jewellery.
With a rise in the popularity of metal detecting, and the success of shows like Mackenzie Crook's series The Detectorists, more and more people are being inspired to dig into the past.
The PAS scheme, which is run by the British Museum and Museum Wales, aims to encourage the recording of archaeological objects which are found by members of the public in Wales and England.
Storiel held the first of several PAS Cymru events being planned across Wales, which are designed for finders to meet up, share and chat about their finds with experts.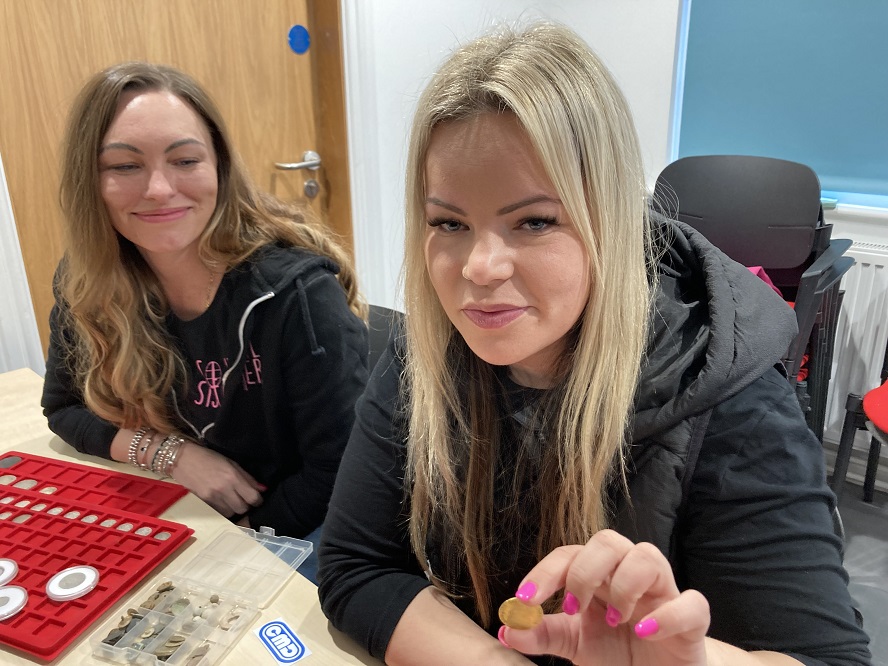 The event proved popular with the public, with a constant stream of people interested to hear the stories behind the finds. The YouTube metal detectorists "The Soil Sisters" were on hand to share their knowledge and enthusiasm.
Nikki Foster from Denbigh and Sam Moss from Conwy had brought along a huge selection of their treasured finds. Items included silver hammered coins, a gold heart-shaped locket found in the grounds of Bodelwyddan Castle, clay pipes, metal tokens and an ornate medieval key.
Nikki, who has been detecting for about five years, said her oldest coin and a a favourite find was her silver Denarius, a Roman coin minted around 81-96AD.
Sam, a detectorist for about 11 years, was thrilled to find a gold guinea dated to 1777 in the Conwy area, and another of her most treasured finds was a Viking silver ingot.
"It was just amazing, when I found that," she said. "It just looked all black. I wasn't sure what it was at first. They want it for the museum, and it is a really special find and I absolutely love it.
"I was also very excited when I found my gold guinea. That was just an amazing find. In the past, gold was melted down and reused for coins, so it could have been lots of different coins over the years."

Lead weights
Anglesey metal detecting brothers Steffan and Dafydd Coupe had also brought along a selection of Roman artefacts, including a collection of lead weights.
Steffan, who is also known as the proprietor of award-winning Holyhead chip shop Chippy Chippy, shared one of his favourite finds: a Roman fibula brooch from the third century which he found in the Holyhead area.
He said "We used to go metal detecting with my dad when we were kids. He got us into it and I have been interested ever since. It is an addictive hobby.
"A lot of people give up because 90 per cent of what you dig up is usually rubbish. It puts a lots of people off if they don't have much success.
"But, when you do find that one really special thing, it just makes it all worthwhile. There's no other hobby like it.
"I have found lots of Roman weights on Anglesey. One of my favourite items is the Roman fibula brooch – it is amazing to think it has been in the ground all those years."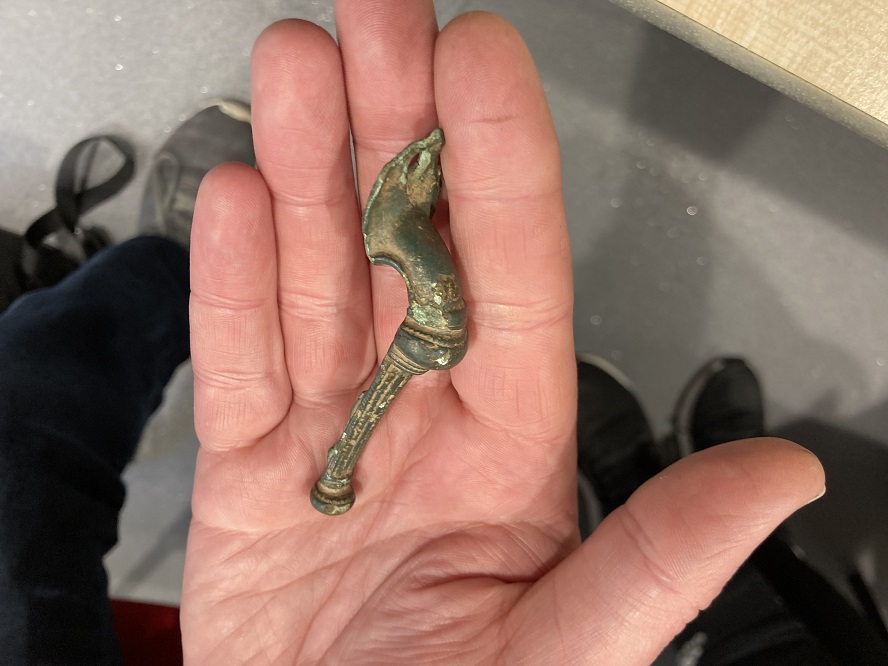 Steffan also had some advice for those new to metal detecting, saying: "For anyone starting out, it's a good idea to dig every signal at first, until you get used to the tones.
"But it is also really important that you report to PAS if you find anything special, so its history can be recorded."
Dr David Howell, of PAS Cymru, said "The importance of PAS Cymru has probably never been more relevant as more and more finds are surfacing in North Wales.
"It has been good to see so much enthusiasm by local detectorists and the public. It's been very successful.
"With the amount of archaeology across North Wales, there's always a chance something is going to come up. We are always on hand to help identify and record the items that can help tell us the stories of our past."
---
Support our Nation today
For the price of a cup of coffee a month you can help us create an independent, not-for-profit, national news service for the people of Wales, by the people of Wales.