News
Michael Sheen shaves off award-winning beard for charity
//= do_shortcode('[in-content-square]')?>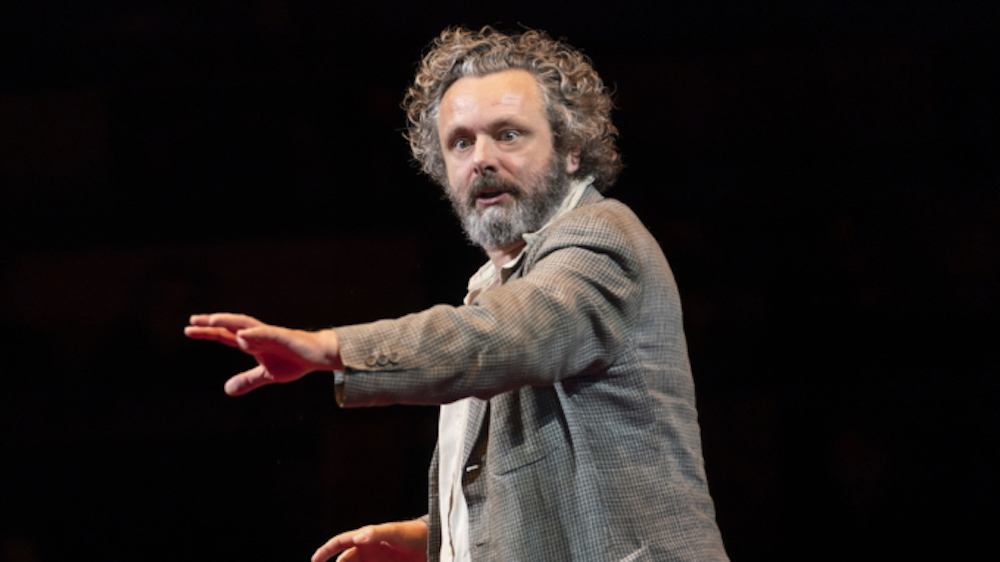 Michael Sheen has shaved off his award-winning beard to raise money for charity.
The Welsh actor, who has previously scooped the prestigious Beard of the Year prize, decided to ditch his facial hair in stages, so he wouldn't "freak out" his baby daughter.
He has now shared a photo of his beardless face on social media with the caption: "Gone but not forgotten", as well as with the hashtag #itwasawardwinningyouknow.
Gone but not forgotten #itwasawardwinningyouknow pic.twitter.com/btuLCP8GhN

— michael sheen 💙 (@michaelsheen) August 23, 2021
He has shared photos of the journey on the journey on Twitter. When he completed the first stage of the process and he deposited the facial hair in a plastic bag, which was then sealed for safe keeping.

Batch #1 #beardbatchbonanza pic.twitter.com/qJuQdpg8QD

— michael sheen 💙 (@michaelsheen) July 28, 2021
When asked what he was going to do with his facial hair he suggested that he might "use it to stuff something and then auction it".
Peepingnee, who describes herself as professional bonsai sheep shearer, asked him about his plans on Twitter before he shaved the first part of his beard.
She said: "Just curious when the charity live stream of you shaving and cutting your hair to be Aziraphale is and where should I be donating? Aka you should do this Face with tears of joy. I think it would raise a lot! #byebyebeard"
He said: "Won't be possible unfortunately as I am going to do it in stages so it doesn't freak Lyra out. She's never seen me without a beard.
"However I will keep it all and perhaps use it to stuff something and then auction it. It is after all award winning! Suggestions? #StuffIt"
On the decision to shave the beard in stages, Krista O'Reilly said: "This is wise. I was older than Lyra (4) but I still feel the trauma of walking in to find a strange beardless man vacuuming my house. (Losing the beard the same day he also picked up a hoover for the first time in my life was really poor planning on my dad's part.)"
Michael Sheen replied: "I will assiduously avoid hoovers!"