News
Minister announces 'bold and progressive' new standard for social housing in Wales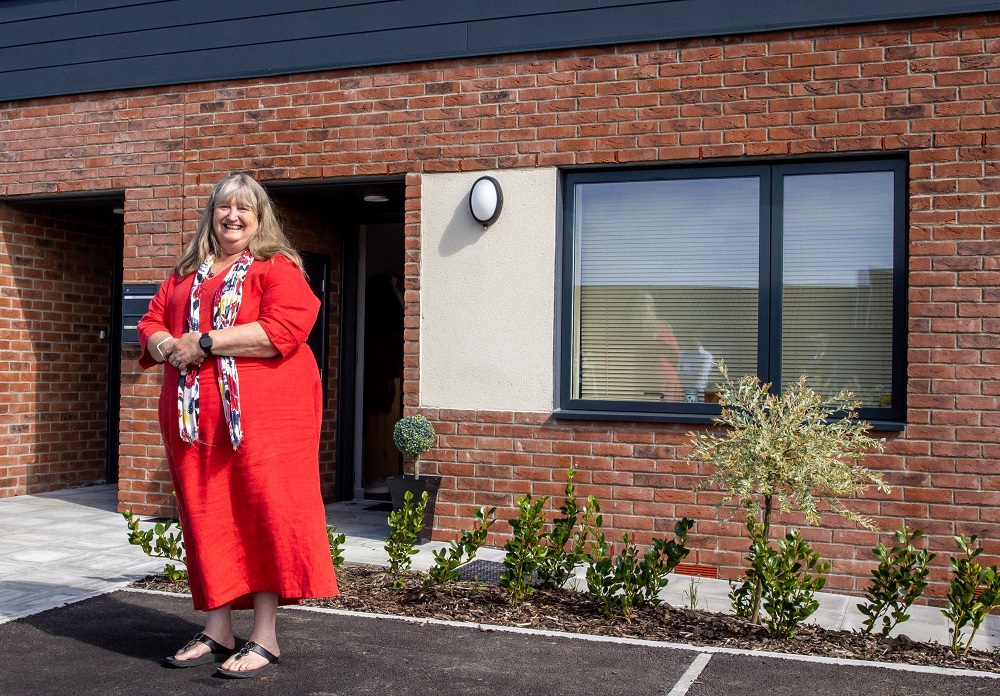 Climate Change Minister Julie James has today (24 October) introduced a new Welsh Housing Quality Standard (WHQS) which the Government says will see the biggest changes to social housing standards in more than 20 years.
The Minister said the new WHQS will replace the existing Standard to 'better reflect changes in the way people live, work and feel about their homes'.
The original Standard was introduced in 2002 and since then Welsh Government, together with social landlord delivery partners, has invested billions of pounds to improve and maintain the quality of social homes across Wales.
A formal public consultation of WHQS 2023 was undertaken last year and more than 200 responses were received, with responses analysed and used to informed the final Standard.
Julie James said: "This is a bold and progressive Standard that sets ambitious targets to make a difference to the overall quality of people's lives, raises the bar for social housing and reflects the voice of tenants in Wales.
"The Standard will address decarbonisation in the social housing stock, ensure that homes are of a higher quality, affordable to heat and fit for the 21st century and beyond.
"It is vital that we continue to lead the way in decarbonisation of housing and learn how to upgrade social housing effectively and efficiently, in ways which reduce carbon emissions, and energy bills for tenants.
"What we learn from upgrading the 230,000 social homes in Wales will drive how we as a nation tackle decarbonising the 1.2 million privately owned homes in Wales.
"The challenge of retrofitting the existing housing stock is vast. Every single house has a different history and therefore, our mission is to reduce carbon emissions home by home, and street by street."

Challenging
WHQS 2023 sets out a new and challenging set of standards for social landlords to meet.
Funding, in the region of £270m over this term of government, is already available through the Optimised Retrofit Programme to help social landlords with meeting new elements relating to Affordable Warmth and Decarbonisation.
This financial year £70m has been indicatively allocated to landlords on a formula funding basis and there is a commitment for a further £70m next year.
As well focusing on affordable heat and decarbonisation, the Standard also looks to improve homes in a variety of other important ways, for example under the new Standard, all habitable rooms, staircases and landings located within the home should have suitable floor coverings at the change of tenancy and social justice issues such as improvement to the damp and mould element, broadband access and building safety.
The Minister added: "I am confident that this is the right Standard at the right time, but implementation will not be without its challenges.
"As a government we will continue to work collaboratively with the sector, in the same way we have developed the Standard. One of the key areas will be finding suitable long-term funding solutions in partnerships with social landlords.
"It would be easy to be overwhelmed by the scale of the challenge of upgrading social housing.
"We have done it before, and together we can do it again.
"We need to be pragmatic, rise to the challenge – Welsh tenants are counting on us."
Commenting on the announcement, Community Housing Cymru CEO Stuart Ropke said: "We welcome Welsh Government's ambition to further improve the quality of social homes for tenants, especially around decarbonisation, which builds on the sector's hard work to fully comply with the previous Welsh Housing Quality Standard.
"Welsh housing associations now stand ready to support these new aspirations – but to achieve them we need long-term funding certainty and a deliverable plan. One which takes advantage of technology, develops a Wales-based supply chain and provides an economic boost to our communities.
"We also welcome Welsh Government's commitment to work closely with the sector towards implementation. It is vital that we are able to identify funding, policy solutions and a reporting approach that not only ensures the standard is deliverable, but also allows vital tenant services to continue, along with development of the new social homes that our country badly needs.
"The immense task for not-for-profit housing associations should not be underestimated. They are poised to continue supporting tenants and investing in their homes, we now need Welsh Government to provide the essential tools and funding needed to do this."
---
Support our Nation today
For the price of a cup of coffee a month you can help us create an independent, not-for-profit, national news service for the people of Wales, by the people of Wales.