News
Minister rejects media claims of underreporting of A&E waiting times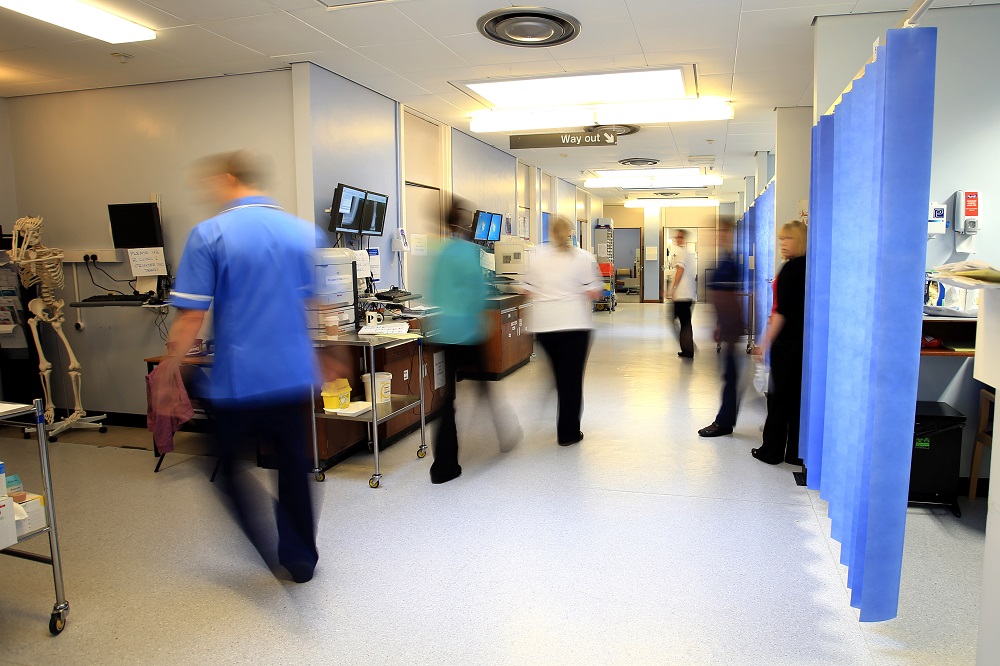 Emily Price
Health Minister, Eluned Morgan has said there is "no evidence" to support media claims that over a decade worth of A&E waiting times have been underreported.
Her comments come following a special investigation by the BBC which revealed figures showing thousands of hours of waiting times in emergency departments are missed from monthly statistics.
The report claimed that senior A&E doctors have been raising the issue for months.
The Royal College of Emergency Medicine (RCEM) said that thousands of patients are subject to "breach exemptions" which are not included in the overall waiting time figures and haven't been since 2011 when the category was first introduced.
However, Wales' health minister today refuted the claims, saying suggestions made by RCEM and the BBC are "incorrect".
Ms Morgan argued that the Freedom of Information request submitted by the RCEM to Welsh health boards had "misinterpreted" Welsh Government guidance.
In a statement released this afternoon, she said she wanted to "clarify and confirm" how clinical exceptions are applied in performance monitoring.
Ms Morgan said: "Media coverage has suggested that official statistics on emergency department waiting times for Wales have been under-reported since 2011, when a category called "clinical exceptions" was introduced.
"The media coverage is incorrect. We have received assurances from health boards that exceptions are included in their figures. Clinical exceptions (or breach exemptions) refer to when emergency department clinicians have deemed that patients require an additional, extended period of observation or treatment.
"Nationally agreed guidance states that clinical exceptions should be included in the data reported by health boards to Digital Health and Care Wales (DHCW), with an agreed process for how waiting times for these patients are calculated and considered in performance monitoring.
Concerns
The health minister went on to say that following the concerns raised, the Welsh Government sought "immediate assurance" from health boards that the data they submit to DHCW is in line with the guidance on reporting clinical exceptions.
Ms Morgan said: "Health boards have confirmed they are compliant with the guidance issued in 2011, which states clinical exceptions should be included in their monthly data.
"An assessment of the Freedom of Information request submitted to health boards by the Royal College of Emergency Medicine (RCEM), and the information obtained, shows that the college has misinterpreted our guidance.
"We have seen no evidence to support the suggestion made by RCEM or the BBC that there has been under-reporting or that our data is not comparable with England in the way we have previously claimed.

Statistics
The Welsh Government has now confirmed that statisticians do not exclude clinical exceptions from the data received from DHCW.
Ms Morgan said: "Welsh Government statisticians have worked with colleagues from the four UK nations to properly understand the basis of the respective emergency department statistics.
"Based on the guidance we have in place in Wales, we believe Wales' statistics for major emergency departments are comparable to the statistics for England's Type 1 A&E departments.
"That does not mean we are where we or the public would like to be in terms of emergency department performance. We are actively engaging clinical leaders and service users on how we can improve the quality of care in emergency departments, and this includes exploring more meaningful ways of measuring patient experience and outcomes.
"We have also provided funding for the design and implementation of a 'Summary Emergency Department Information Table (SEDIT)' – used elsewhere in the UK – to enable clinicians to evaluate their department's current demand, capacity, flow and outcomes, to understand why problems are occurring, and to target the root causes.
In her statement, Wales' health minister thanked RCEM for "continuing to fight for the best possible care" for patients in Wales' emergency departments.
She added: "I hope we can continue closely working together to drive whole system improvements through our Six Goals for Urgent and Emergency Care national programme."
---
Support our Nation today
For the price of a cup of coffee a month you can help us create an independent, not-for-profit, national news service for the people of Wales, by the people of Wales.